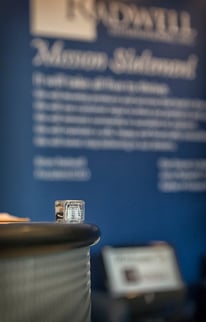 One of the unique services we offer at Radwell International is private label verified sub products. Basically these are Radwell brand substitute parts that provide value for our clients and save them money. Radwell verified subs are a great option and I got to chat with Alan Gage, Radwell Brand Manager, about this unique service that we offer our clients to find out more about the process and the benefits.
********************************
Tell us a little about you...
I graduated from West Virginia University in 2008 with a degree in marketing and business management. I started working in Receiving at Radwell for eight months, transferred to inside sales for 2 ½ years and then moved into a management position managing web sales. I did that for a year and a half before taking the opportunity to be inside sales manager for Radwell-Canada, which I did for a year and a half. The opportunity for working with verified subs presented itself and I was brought on board to do that at Radwell in NJ in June of 2014. This position allows me to utilize prior sales experience, my marketing degree, and business management experience which makes it interesting.
What is your position with Radwell International?
My position title is Radwell Brand Manager and my role is essentially to find products that can be private labeled as Radwell products. We're identifying the products by finding other manufacturers that Radwell's private labeled products can replace. We are using that as the primary vehicle for us to promote our products.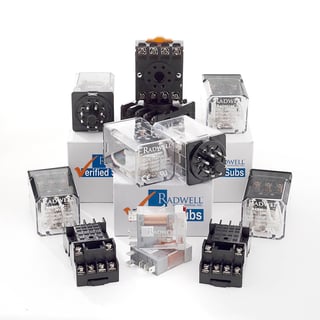 What exactly is a verified sub?
A verified sub is a quality product that can replace another product at a cheaper price or a matching price. Typically our pricing is based off OEM list price. We are usually 40% ( or greater ) off the list price whenever possible.
What are the benefits of using verified sub parts for clients?
For the client, cost savings is definitely a big benefit. Also, the client will increase working relationships which may gain them an ability to get a deeper discount down the line for future needs. An additional benefit to clients using verified subs is it allows them to support and put money back into a smaller company Rather than using and funding a big manufacturer. Economically supporting a smaller company rather than a corporate giant is a way to make an impactful personal statement.
What is the process of finding verified sub parts?
I start out by doing a web search for product numbers or product group/types. Then I search for products that would be good candidates for our private labeling program by simply researching. I do a lot of searching and cross referencing. Then I call the manufacturer directly and present the opportunity we have. We type up a small business plan for them to explain who we are at Radwell and how we plan to market the product. We typically look at items that are commodity items produced by other manufacturers. Items such as batteries, cords, cables and other similar products are pretty typical of the products we target. We will reach out to companies that manufacturer those types of products and see if they are aware of what other products their products can drop in and replace. Then we begin the private label discussion about logos, price files, information, etc. It is definitely a process. After the product is selected, we have to identify a quality description, quality photos, quality labels and logos, etc, so the product presents just as cleanly as we present ourselves to our customers.
Are there any situations where verified sub parts might not be the best solution for a client?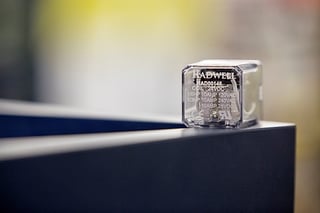 We recently had a scenario with a lumber company using a plastic lever arm. The items they utilize need to be heavy duty for their applications. In this instance the sub part was not heavy duty and was breaking in two different spots; of course we refunded them and presented them with the correct OEM Product solution based on their application needs that they were previously using. Sometimes a need is more specialized and the sub part just won't hold up to the use that the client needs. It does happen. We stand behind all of our products and correct any situation that doesn't provide a usable solution for the client. Because we aren't specific to any industry sometimes products won't hold up within a specific use category that demands a higher performing product. If anything goes wrong, we provide an alternate solution for clients.
Does Radwell offer verified sub parts for all its parts offerings? What is the selection process for deciding which parts Radwell offers verified subs for?
Typically we choose commodity items such as contact kits, cables, cord sets, relays, brush kits, limit switches, lever arms, selector switches, push buttons, proximity sensors and switches, just to name a few.
Why are commodity items the best items to choose for this?
It allows us to not have to provide a ton of technical support for clients. Commodity items don't require much in terms of technical support. If our sub products were more specialized, it would require having backup support for the items which wouldn't be justifiable from a cost standpoint. With the items we've chosen to private label, this isn't something that is required so the cost savings translate to the customer.
Whats the best part of your job at Radwell?
a solutions company. We are in the business of providing solutions for clients and that's interesting to be a part of.
********************************
Learn More About Veriefied Subs Available Only At Radwell International
To find out more about Radwell International's verified sub options for your business needs, contact Alan Gage at 800-332-4336 x670 or via email at agage@radwell.com
Visit radwell.com for more information.
*********************************
By Julie Basello for Radwell International