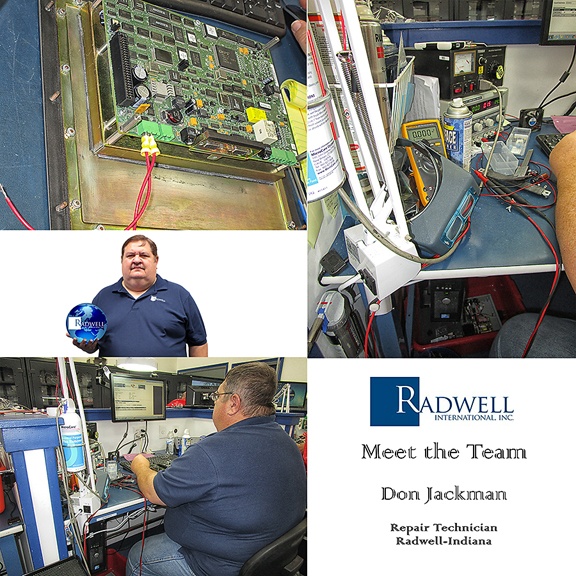 In this week's MEET THE TEAM, we're featuring Don Jackman, a Repair Technician from Radwell's Franklin, Indiana location.
Fun Fact about your job that others might not be aware of: I work on a lot of items including consumer electronics
Favorite Quote: Another day another dollar
What is the craziest thing you've ever done? Buying a house and thinking I could fix it up by myself.
What is your favorite place on earth and why? I think Alaska because it is different than anything here.