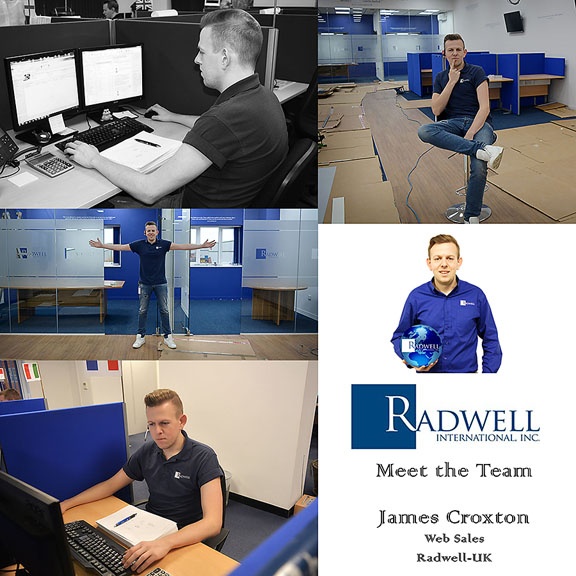 In this week's MEET THE TEAM, we're featuring James Croxton who works in web sales at Radwell-UK.
Fun Fact about your job that others might not be aware of: I get to tell a morning joke in the team meeting everyday.
Favorite Quote: If at first you don't succeed, sky diving isn't for you.
What do you imagine your life will be like 10 years from now? Married with another child. Hopefully seeing one of my staff fill out this questionnaire
How do you spend the majority of your free time? I'm a professional 8 ball pool player, so I'm up and down the UK playing in competitions. I also like to watch my son play football
Describe a great adventure you have had in your life: I recently went to Bulgaria for my 30th and tried paragliding and jet skiing for the first time. Good fun!