My name is Agnieszka Solarz. I am a Bilingual Sales Representative at Radwell International.
I am responsible for customers' industrial automation orders. Every day I help my customers to get what they need at the best possible price and time.
I am from Poland, so the majority of my customers are based in Poland. Together with my colleagues from our team, I support sales in central Europe.
I have worked at Radwell for almost 2 years. In August it will be exactly 2 years.
I like mornings. I am full of energy and ready for new challenges. At Radwell, something always happens so you need to have energy especially in the morning.
I like lunch as well. I can meet colleagues from different departments, during working hours there is no time to talk much and at Radwell there are a lot of friendly and interesting people.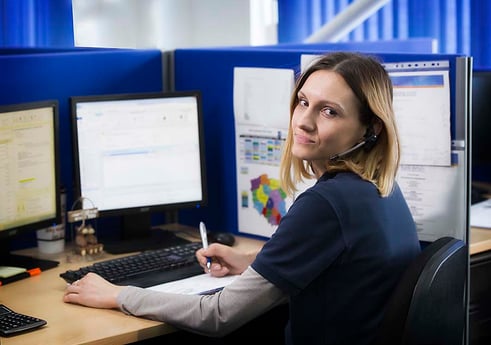 Customers' satisfaction – when the customer is satisfied with our services that is the best reward for a salesperson I think.
Challenges drive me to be the best as well as achieving goals and targets. For me there is nothing better than receiving a call from my customer…Agnieszka, you saved us!
In my job I mostly like that something is happening all the time: phone calls, emails, challenges. There is always a lot to do. I'm busy all day but this is a very interesting job. I work with customers from all over the world, so I have the chance to meet many people. For instance, I have customers from Sri Lanka, Zimbabwe, and even Singapore.
I start my work day at 7am, before my colleagues, so in the morning I have time to plan my day and to check all tasks. At around 8am it gets busier and busier. Sometimes you need to go down to production to check the status of an order. After lunch we are still busy until around 4pm. Sometimes it is so busy that we need to stay after hours to help customers.
It is hard to say when the busiest time is in my work day. Because of the time difference there is always something going on. I am dealing with Europe, so for me the busiest time is until 2pm. However, there are days when I need to stay after 4pm. Generally speaking my regular work hours are from 8:00am till 2pm.
And that's a day in the life of a Bilingual Inside Sales Representative at Radwell International-United Kingdom.