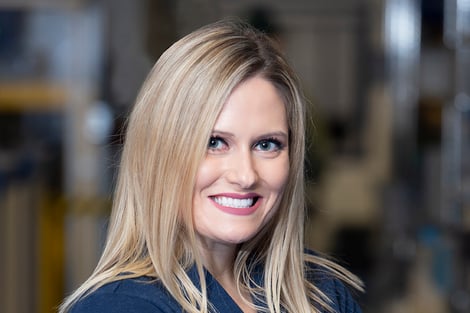 My name is Ali Rickerhauser and my title is Production Support Coordinator.
My primary job duties are handling manual requisitions and requesting inventory. I bring in inventory and dispense it to the technicians and then I process that. I then return it to stock and change conditions.
In addition to my primary job duties, I also handle any troubleshooting. If someone can't get something to invoice and they don't know why, I'll look at it. If there's a re-binning issue, I fix it and I provide the same sort of support to all the branches. I've assisted with software and role training so I've helped Service Writers become Service Writers. I've also helped with P21 support before Go Live in the U.S. and Canada. I'm overall a support person. Anyone with a production based issue can call me and I'll try to help.
I've worked at Radwell for 3 years. I'm currently based in Radwell Georgia but I started at Radwell-Texas and then went to Radwell-Missouri before arriving here in Georgia.
My favorite part of the day is whenever someone has a question for me. If they come up and don't know why something isn't working, whether it's not generating a pick ticket or a surplus order isn't generating an inventory movement, I love to figure out why it's not working and try to solve it. It helps me learn more about the software system and it's really satisfying to be able to get something to work and help somebody out.
The busiest parts of my day are probably mid-morning when we get deliveries and the afternoon when everyone's rushing around to invoice and finish their repair jobs. I think what drives me to be the best at my job is the fact that I know that I play a role in helping everyone succeed, both individually and Radwell as a whole. I want to be able to do that to the best of my ability and that really makes me strive to answer everyone's questions, solve problems, and make sure I do everything as efficiently as possible.
In addition to working at Radwell full-time I'm also a student. I take online classes and I'm an Accounting major. I'm almost done my Associate's Degree in Business Management and Accounting. I've worked for some companies that were less than satisfying in both their environment and the actual work that I was doing. I have to say that working for Radwell has been satisfying in terms of the job that I do and also the people I work with. It's very family- oriented and I'm really glad that I am a member of the Radwell family.
And that's a day in the life of a Production Support Coordinator at Radwell Georgia.
To learn more about Radwell International,
To view other episodes in our Day in the Life Series
Edited
by Julie Basello from
Video transcribed by Ryan Neuman