Video Transcribed by Ryan Neuman for Radwell International
A Day in the Life is an ongoing series featuring a glimpse into a typical work day for a Radwell employee. Get a behind the scenes look at Radwell Headquarters through the eyes of different employees in various departments.
Our second episode features Natalia Kennedy, a Customer Satisfaction Coordinator at Radwell International headquarters in Willingboro, NJ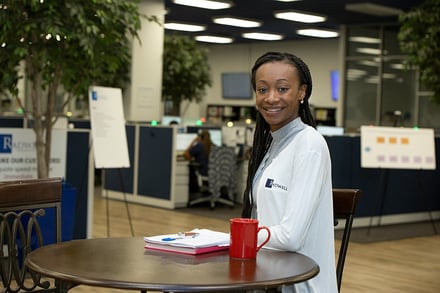 My name is Natalia Kennedy. Here at Radwell I'm a Customer Satisfaction Coordinator. My primary job role is to assist customers, make sure that their experience here at Radwell is a great one whether that's expediting, ensuring their order gets out the door in a timely fashion, or doing return requests.
I've worked at Radwell going on 2 years now.
My favorite part of the day is any part of the day in which I'm assisting a customer with any type of need they may have. The customer calls in with questions, concerns, or any type of problem. If I'm able to quickly and efficiently assist them and I can make their day, then I'm making mine too.
What drives me has to be Radwell as a company. I love the people and I can honestly say that we're a family. Any time you need help with something you can just about go to anyone and they can assist you. They do their best to help you. Ultimately we all have the same goal of assisting the customer. With a company like this it's really hard not to want to be the best at your job.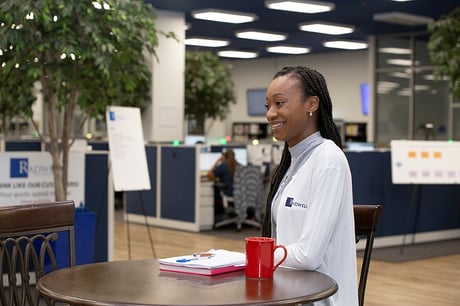 What I love most about my job is that things are never the same from one moment to the next. Everything is an adventure each day and you never get the same customer or the same problem. You also learn something new each day and you take on something new as well.
When I get into work in the morning it's a little slower. I'm following up on open orders, trying to get customer tracking numbers for orders that may have shipped the night before, and also following up on emails that I may have gotten throughout the night. Towards the afternoon that's a little busier for us so a lot of the time we're on the phone working on expedites and returns. Towards the afternoon it slows down a little bit but that's when everyone is trying to get that last minute tracking number and the last minute follow up. Our day is pretty busy all around.
The busiest part of my day is the end of the day towards the end of the day maybe about 3 o'clock until closing. You're trying to get someone an answer for a question, you're following up on a question you may have asked someone earlier that day and didn't get a response to yet. So it's about getting it done right before it's time to go.
That's a day in the life of a Customer Satisfaction Coordinator at Radwell International!
To learn more about Radwell International