Transcribed from Video by Ryan Neuman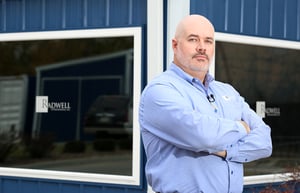 My name is Robert Tiedeken. I am the Branch General Manager for Radwell Indiana. My primary job duties are driving sales and internal operations for our customers here in Indiana, Illinois, and Kentucky.
I've worked at Radwell now going on 12 years.
My favorite part of the day? I love the mornings to try to understand what challenges we're going through or what we're faced with. I also like the end of the day when everybody's grinding to the goal and trying to get the sales dollars in and trying to get the dollars out.
What inspires me is a challenge. I'm looking for a win. I'm very competitive and everyday here we're looking for a win
What I like most about my job is the everyday challenges that we're presented with, working with my team to overcome them, and to grow our business.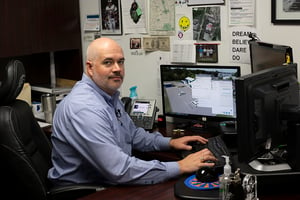 The busiest part of my day is the afternoon for sure. Once we get back from lunch, the phones are ringing off the hook, the shop is active as can be, and we're trying to get everything out the door to our customers.
My mornings are typically the slower part of the day. That's when we're working with the team to get the game plan in place to go to work. Once afternoon comes, we're really trying to figure out how to overcome our challenges so that at the heavy part of our day, late in the afternoon to the evening, we're getting everything out the door to our customers.
What I like most about this company is the culture, the family feel. We're all a big happy family here and we create that culture in Indiana which comes over from New Jersey ultimately.
Something distinctive about my job is I have to wear basically every hat in this facility. I need to be able to react to our customers' needs and get it done no matter what.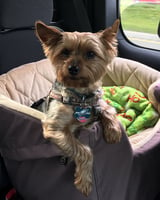 What makes me who I am is my passion, my passion for what I do. Whether it's in the office or out of the office. I love to camp, I love to play golf, and I play guitar for fun. What I like to do outside of work is hopefully spend it on a golf course. I'm married, we have a little Yorkie son and possibly another on the way.
And that's a day in the life of a Radwell Branch Manager.
To view other videos in our Day in the Life Series
To learn more about Radwell International