It's no secret that automation can make many facets of operations more efficient. When it comes to using automation for efficiency, managing the purchase order process is no exception. As supply chain issues have increased, it has become even more important to manage data efficiently when it comes to purchase orders and ERP systems. What's the best way to manage changes to PO's in the most efficient way possible while positively impacting inventory strategy?
In a recent USA Manufacturing Hour Chat on Twitter, Host, Sarah Scudder from Source Day in Texas led a discussion about automating purchase order changes and how it can affect supply chain and inventory strategy.
Managing PO Changes
The discussion began with participants sharing how their respective companies manage PO changes and ensure that ERPs are updated.
Dan Bigger from Custom Profile in Michigan said, "I believe that this is all manual with our ERP. I don't handle this end of the business, but that is what I think I know. We don't have a great deal of changes to PO's that I know of, but I may be wrong. Still pretty new."
Julie Basello from Radwell International in New Jersey said, "I am not super well-versed in the protocols for that here but I believe we have an entire department that handles it. Looking forward to learning about this topic."
David Crysler from The Crysler Club said, "Most of the companies I work with handle this process manually. That can be time consuming as well as introduce unnecessary delays and error. Time to systemize!"
Nigel Packer from PelaTis Online in the UK said, "We try to establish a defined PO based on our proposal. Any changes are discussed and worked in as extra work. Each Order is different so it is a manual process."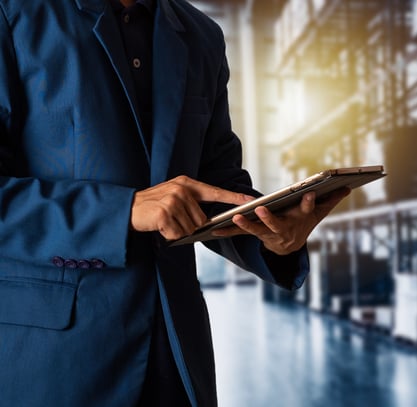 Kelly Plats from NACL in Ohio said, "We typically don't have too many PO changes on our end, as we are a service provider and don't carry traditional inventory. When changes are made, we typically do that manually."
Mike Womack from NJMEP in New Jersey said, "Communication is at the heart of any PO (Scope of Work in our case) changes. We utilize a CRM which is managed daily. We have team leaders who constantly review the information available in the CRM to facilitate updates."
He added, "We're in a little different of a situation with our business but work to help manufacturers take full advantage of all ERP's can provide. Our business relies on internal communication to best support our manufacturing clients."
Host, Scudder said, "Most manufacturers have someone managing changes in multiple emails and spreadsheets which requires manual entry into the ERP for all updates. This leaves a lot of room for error."
She added, "Manufacturers should try to: (1) automate the ERP updating process for data accuracy and (2) better optimize their purchasing team's time. Supplier collaboration solutions work best in both cases."
Supplier Collaboration
Next, participants discussed how they manage their supplier collaboration currently.
Rebecca Prox from DSI/Dynamic in Wisconsin said, "I'm not sure I'll be able to add much to this discussion, but I'm happy to stay in tune! So far, this isn't stuff I manage or I'm privy to. This question could be answered by our operations manager."
Bigger said, "That is a great question that I don't have an answer to."
Dave Meyer from BizzyWeb in Minnesota said, "We keep ALL communication in our CRM - and use service tickets and workflows to make sure the right people are in the loop. Email alone risks people missing important communications."
John Buglino from Optessa Inc in New Jersey said, "There seems to be some room for improvement with this community. I know this is a problem in most orgs today."
Womack said, "We are consultants and trainers who work closely with manufacturers on better managing their supplier collaboration. I mentioned communication in our first answer and that rings true here, too! ERP systems are also essential in this process!"
He added, "Actively managed ERP's and considering suppliers as partners is vital! Suppliers are critical to a manufacturer's business. Working closely with suppliers provides countless benefits from better prices to being privy to potential delays.
Host, Scudder answered, "The most common form of supplier collaboration for manufacturers is emails, spreadsheets and phone calls. However, emails and spreadsheets are not efficient and are difficult to manage."
She continued, "They result in siloed communication. When you can share this information with a centralized solution, it allows for company-wide insights and management across the entire supply chain."
Inputting Issues
The discussion then moved on to top issues people have experienced that were caused from inputting updates from suppliers into ERPs. Participants shared their experiences.
Bigger answered, "I'd assume time and possible mistakes."
Packer said, "Issues with clients not placing their orders early enough which left them without stock. We implemented a Consignment stocking system. Our drivers would do a stock take every time they delivered. The client never ran out after this."
Buglino said, "Human error + syncing across multiple systems."
Ruby Rusine from Social Success Marketing in California said, "Human error."
Plats said, "Our guess is 100% human error and any data syncing that needs to happen between systems."
Host Scudder answered, "A big one we see: the updates not getting into the ERP at all."
Prox said, "Since many have said this is a manual process, I'd think that human error is to blame as John Buglino has said."
Host Scudder answered, "1. Not having the updates go into the ERP fast enough.2. The updates not getting into the ERP at all. 3. Giving the ERP poor information for planning and revenue protections. 4. Large number of supplier changes."
PO Changes and Inventory Strategy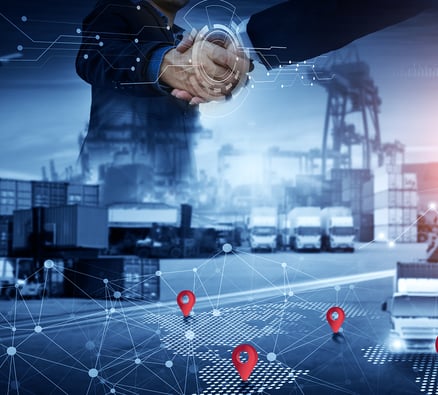 Chat participants discussed how the volume of PO changes they manage has impacted their respective inventory strategies.
Bigger said, "Honestly, no clue. With material shortages we have had to battle this a bit with changes and changing inventory due to having to add new resins to cover shortages. It's been an interesting 4 or 5 months for our team."
Plats said, "This doesn't really come in to play for inventory management for us. However, the PO volume received does adjust our need for checks and balances to ensure projects are scheduled correctly."
Buglino said, "This is a huge frustration point with companies we are speaking to at the moment. This has caused wasted production time, partially completed products (eating up valuable hard to acquire materials), and overall waste from top to bottom."
Host Scudder said, "John, we too hear this more and more with the companies we work with. Having a way to automate all of this change data is crucial in every industry. From our research companies, today are seeing anywhere from 50-60% of changes being made on the POs they create."
Buglino added, "It's almost to the point where you need to build in a 3-5 day buffer considering they are likely going to change their mind and send me a change that will undermine this original order'"
Host Scudder said, "Inventory is a struggle. When a buyer doesn't have confidence in her supply chain, she buys more inventory. Companies do this to protect revenue but increased inventory levels increases the spend. Increased costs = decreased revenue."
She continued, "If a buyer can be confident in her supply chain and purchase order (PO) data, it gives her the ability to order on demand to free up cash flow and increase inventory turns."
Missed Supply Chain Orders
The discussion wrapped up with participants sharing the biggest nightmare they've witnessed that was caused from a supplier change order being missed. Participants shared their stories.
Bigger said, "I have not witnessed this as of yet, but I hope that I never do. I will be the one on the phone trying to fix it."
Prox said, "I haven't witnessed this either, but I'm sure our sales force has. I'm sure there are stories."
Host Scudder said, "The worst-case scenario is having a supplier that doesn't acknowledge an order when it is released. This can set a manufacturer back by weeks or months. If there is just one part that has to move out by four weeks and it was not collaborated on or put back in the ERP, a manufacturer can spend tens of thousands of dollars on other material that cannot be used to provide revenue."
When it comes to PO's, automating can only serve to enhance inventory management and make supply chain struggles less of an issue. When data is efficient, managers can operate with confidence and be the most streamlined with the operational resources they have to work with.
***********
About #USAMfgHour
Anyone who champions U.S. manufacturing can join in on a new conversation each week on Twitter using the hashtag #USAMfgHour. The chat starts at 11 a.m. Pacific Standard Time/2 p.m. Eastern. Share positive blog posts, helpful articles, news, important information, accomplishments, events, and more with other manufacturers and supporters from throughout the country.
Are you interested in hosting a #USAMfgHour chat? Contact organizers @DanBiggerUsaMfg, @DCSCinc, @SocialSMktg and @Radwell_Intl