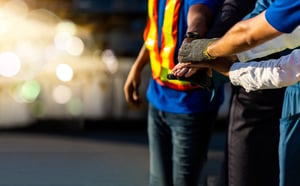 It's no secret that 2020 has been a tough year. People have experienced challenges they've never experienced in their lifetime. There have been triumphs and there have been tragedies and everything in between.
For manufacturers or anyone running a business that was deemed essential during the height of the COVID-19 pandemic, things were challenging on a different level. Trying to keep workers safe, keep machinery running to meet increased demand, and manage new safety and security procedures involved a whole new set of rules and adjustments. Amidst all the chaos and confusion were the backbones of organizations: the employees. With the changing rules of a pandemic, improving employee morale and making employees feel valued has become more important than ever before. This article explores five ways to make employees feel valued. These manager tips are easy to implement, budget-friendly, and hopefully valuable to those wanting to show appreciation for the humans who make their businesses run each day.
Employee Value Tip 1: Say Thank You
Saying thank you sounds overly simplistic but how often are those two words forgotten? Being genuine and specific and saying thank you for a job well done goes a long way. It is important to not just give generic thanks but to be specific about what the employees accomplished that a supervisor is appreciative for.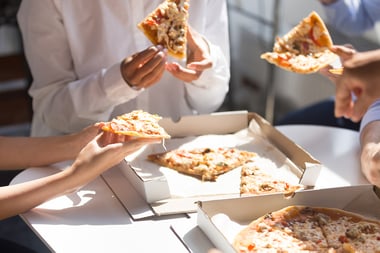 Employee Value Tip 2: Free Lunches or Prizes
Buying employees lunch or prizes can be a simple way to show employees they are valued. Of course, the size of your organization and your budget will be a factor when it comes to choosing this option to say thank you to employees. As an example, buying prizes for a large group might become cost prohibitive in the long run. However, buying lunch might be the perfect fit for a budget and is a simple way to provide a reward for just about any size group.
Employee Value Tip 3: Solicit Employee Opinions…and Really Listen
Asking employees what they think and really listening to what they are saying is important for making employees feel valued. But sometimes it is uncomfortable to receive feedback. Managers can get over their discomfort with the simple reminder that employees put a lot of time into achieving goals for the company. If a supervisor or manager can't put aside their personal feelings and listen to employee opinions, it won't fare well towards making employees feel important to the organization. Every opinion matters even if no action will be taken based on that opinion. Everyone is human and at the end of the day, humans want to be seen and heard.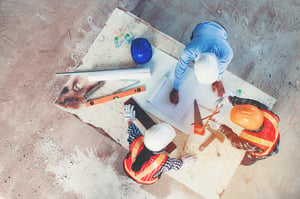 Employee Value Tip 4: Communicate Well and Communicate Frequently
Being transparent with communication when it comes to employees is an important step towards making them feel valued. Authentic and transparent communication makes employees feel they are important enough to be included in company communications. It also helps keep the rumor mill at bay. When employees do not receive communication, they write their own story about what is happening within their work environment and they often share this story with others. Communicating frequently cuts back on gossip and makes employees feel trusted with the information shared with them.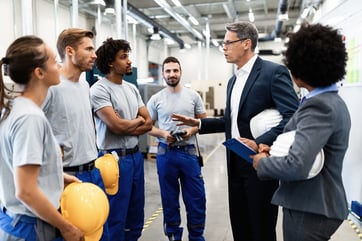 Employee Value Tip 5: Provide Work at the Right Challenge Level
One of the ways employees feel valued is when they are trusted with responsibility. Providing an employee growth path, allowing employees to work on projects that are a challenge, and giving employees a safe environment in which to learn and progress in their career are all ways an employee will feel valued. This creates worker satisfaction which is an important step in creating a culture of employee value.
For employees to truly feel valued, it starts with supervisors and managers simply having the desire to explore new ways to appreciate their employees. This can help employees feel good about their work environment and in turn, help create a positive culture for current and future employees within the organization. It's a winning plan.
For more great tips, listen in at Radwell Automation Nation Podcast, episode 6. Hosts Julie and Rob discuss a variety of ways to make employees feel valued. Radwell's podcast is available on most podcast directories and also at http://podcast.radwell.com
For information about Radwell International