Now that the new year is up and running, manufacturers are left wondering what 2022 will hold for their industry.
Now entering the second new year under the COVID pandemic, there have been substantial changes in the labor market as well as the supply chain. In 2021, demand for manufacturers reached heights that have never been seen and the same is to be expected in 2022. This has forced businesses to be adaptive and agile when it comes to their product or service instead of focusing on variability in production. The continuation of the adaptable management approach will be key for 2022, as demand levels continue to fluctuate. To obtain this flexibility, businesses need to focus on two major problems on the market right now. These problems are the labor shortage and the supply chain crisis.
Here is everything you need to expect for manufacturers in 2022:
Labor Shortage
Labor shortage can be defined as a deficiency in potential workers to fill the volume of open job positions. Labor disruptions often result in difficulty recruiting qualified workers, difficult filling open positions, and poor employee retention rates. The current labor shortage has been particularly difficult on the manufacturing industry, as the total number of unfilled manufacturing positions in the United States is expected to grow to 2.1 million by 2030. This is predicted to damage the US economy upwards of 1 trillion dollars.
The labor shortage has been directly caused by the COVID pandemic. Businesses began shutting down in the beginning of 2020, forcing massive layoffs which they are still unable to recover from to this day.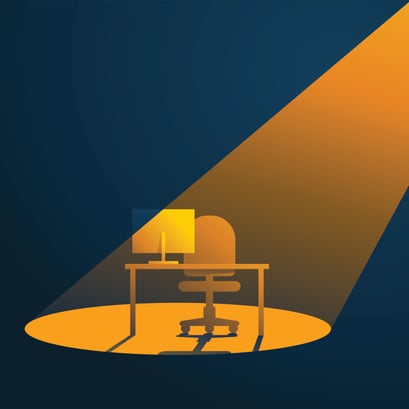 Labor Shortage Solutions
How does labor shortage affect operations?
Manufacturers and businesses alike have been attempting numerous strategies to combat the labor shortage. Here are three of the most statistically successful solutions businesses have been using:
Increase the quantity of candidates
This one seems straight forward. The bigger the pool of candidates to hire, the more likely a business will grow in new hires. However, to achieve this, a business must sacrifice select hiring barriers. An example of this can be reducing pre-screening drug tests, or even reducing prior experience standards.
Offer candidates more money
Many employers have found offering candidates more money to be an effective strategy to combat labor retention. Using this as an extra incentive can prove to be useful, either providing the additional bonus at their first paycheck, after 90 days, or etc.
Improve employee benefits
Improving employee benefits has proven to attract new hires while retaining them for an extended period of time. Simply adding two days of paid-time-off can increase employee satisfaction exponentially. Some employers are even offering schedule flexibility to better represent their employees' personal calendar.
Other less popular solutions include conducting in-person job fairs with free food and beverages, identifying new channels to advertise to, and providing transportation support to those who have transportation struggles. These are just a handful of ways for manufacturers to combat the labor shortage heading into 2022.
As previously stated, the labor shortage isn't the only problem manufacturers should be worried about heading into the new year. Manufacturers should continue to worry about the supply chain backup.
How can the supply chain affect a business?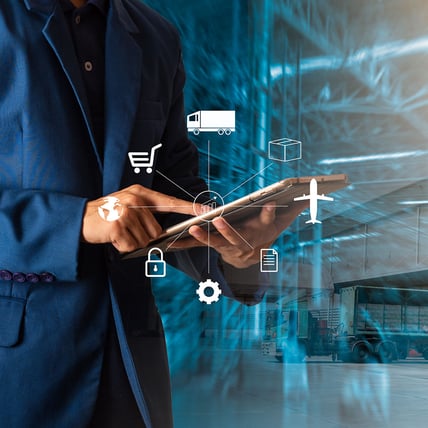 Supply Chain Struggles
A supply chain is the activities involved in transforming natural resources, raw materials, and components into a finished product and delivered that product to the end user. As another issue directly caused by the pandemic, supply chain struggles are becoming quite severe. With inflation skyrocketing every stage along the manufacturing supply chain, the disruptions in the US economy are apparent.
Supply Chain Solutions
The supply chain crisis seems to be growing worse into the new year, as demand continues to rise, and corporations are over ordering even with product shortages. Similar to the labor shortage, there are strategies being used by manufacturers to combat the current supply chain crisis. Here are four tips:
Choose the correct communication tool
With demand picking back up, a simple email may not be enough to stay in contact with your suppliers. The pace of communication along the supply chain is steadily increasing. It's more important now than ever to stay in touch the correct way and ensure smooth business operations.
Define roles on each project
The supply chain crisis has left room for confusion on new projects. Manufacturers will find it key to not leave anything open to assumption. This should help manage numerous projects and lessen the load on your corporate to-do list.
Navigate unexpected challenges
Since we are now entering our second new year under the COVID pandemic, many industries have already learned to adapt and prepare for unexpected challenges. The creation of a contingency plan can prove to be very useful, especially in times of high sales volume. Manufacturers should be able to use their contingency plan to combat any unexpected issues head on. Learn to navigate any potential disasters that can be foreseen. This could be contacting multiple suppliers or even expanding internal operations to meet your operation's needs.
Avoid overselling or overpromising products
One of the worst things a manufacturer can do is sell inventory they don't have. If this happens, the odds of that customer returning to your company diminishes. Manufacturers should instead establish a fixed level of stock per product in their inventory. This will help identify when and where a product restock needs to occur.
Conclusion
The labor shortage combined with the supply chain crisis has made for a rough landing at the end of 2021. It's more important now than ever for manufacturers to stay flexible, even if they struggle to see the light at the end of the tunnel. Manufacturers all around the United States are preparing for the unknown challenges and attempting to predict the future for 2022. Are you?