Equipment deteriorates and parts break. In fact, according to Wikipedia:
Manufacturers will commit to a very conservative service life, usually 2 to 5 years for most commercial and consumer products (for example: computer peripherals and components)
How much time does it take for a company to replace a machine part or obsolete component without affecting your production lines?
Manufacturers must deal with obsolescence in their manufacturing operations, but it's difficult to predict when an equipment's component lifecycle reaches an endpoint.
The good news is that, with proper planning, manufacturers can avoid the hassle and loss of revenue that comes with unplanned downtime, and to extend the life of your manufacturing equipment.
The goal of this article is to provide some high-level concepts of strategic obsolescence management to prevent costly redesign of your production methods and to keep your plant sustainable. We'll look at how to identify potential problems and which proactive approach you can take afterwards.
But first...
What is Equipment Obsolescence?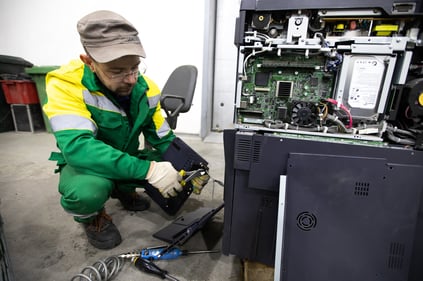 The term "equipment obsolescence" refers to the deterioration of the equipment over time. Factors causing it are wear-and-tear, misuse, improper maintenance, and environmental conditions.
Besides the above causes, there are other reasons equipment may become obsolete. These include changes in technology, new industry standards, and the introduction of new components.
One of the biggest challenges facing every manufacturing industry sector today is the need to reduce the maintenance costs of their factories and machines. One option to accomplish this is through accurate forecasting of life cycles and resource planning of production components, including your soft resources.
This is where obsolescence management services come into play.
Obsolescence Management: What is it?
Obsolescence management is identifying potential problems before they occur and taking steps to prevent them.
The purpose of obsolescence management is to avoid unplanned downtime and ensure that your machines are performing optimally throughout their working life cycles.
Steps to Take Before Any Unplanned Downtime Happens
A good approach to obsolescence management begins with a thorough understanding of your business processes and the equipment used throughout.
An effective obsolescence management program should include:
Step 1: Identify Potential Problems
Identifying potential problems is the first step towards preventing equipment failure. You should consider all scenarios that could affect your production lines and plan accordingly.
If you don't address these potential problems early on, they could turn into major headaches along the line.
You can do this using several methods, including:
Historical data analysis: Review records of equipment performance and analyze consumer trends.
Fault tree analysis: Create a list of potential failures based on historical data.
Failure mode effects analysis (FMEA): Analyze potential risks associated with each key component or system.
Inventory tracking systems: Track inventory levels of parts and usage.
Maintenance logs: Keep track of repairs and service history.
Service bulletins: Read manufacturer's service bulletins to learn about upcoming maintenance requirements.
Preventive maintenance programs: Ensure preventive maintenance schedules are followed.
Inspection reports: Verify that inspections are being performed regularly.
Machine condition monitoring: Monitor critical risk components for health and reliability.
Data collection: Collect information from various sources, including employee surveys and third-party audits.
The goal is to review all processes to identify obsolescence issues.
Step 2: Obsolescence management plan
Once you have identified potential problems, you will want to create a plan to manage them. This plan will help you determine which equipment or risk components require immediate attention and what needs to be done next.
Your complete obsolescence management solution should include:
Component replacement plans: Determine how long equipment will last and when it will need replacement.
Replacement parts lists: List all required parts for each piece of equipment and what actions to take when component shortages occur.
Repair manuals: Provide instructions for repairing specific stock items.
Training manuals: Provide training materials for employees who use the equipment.


Step 3: Implement the plan
Implementing the plan is the final step in creating an obsolescence management program. It involves implementing the changes to make sure that everything runs smoothly.
This may involve:
Updating maintenance logs: Make sure that all repair and inspection records are up to date.
Manufacturer's recommendations: Follow recommendations for maintaining equipment.
Upgrading software: Update software to ensure compatibility with new technology.
Changing supplier or service provider: Switch suppliers or service provider if needed.
Step 4: Evaluate results
Evaluating the results of your obsolescence management program is essential. If you implement the correct steps, you should see improvements in overall equipment quality and uptime.
When evaluating your obsolescence management efforts, ask these:
Did the plan work? Did the plan meet its goals? Was there a decrease in downtime?
Was the equipment repaired properly? Were repairs completed within the specified time frame?
Are the costs of a complete redesign down? Are equipment maintenance costs cheaper than expected?
Does the plan need improvement? What areas need improvement?
Do you need to add more staff? How many people does it require?
Do you need to

change component

suppliers? Does your current supplier provide better services?
If you answer yes to these questions, then your obsolescence management plan has been successful.
If you think you're not making progress, you might change your strategy. Maybe you could try something different. For example, you could hire an automation lifecycle analyst (ALA) to help develop a comprehensive plan.
Here is where we can help.
Radwell's Automation Lifecycle Analysis Solution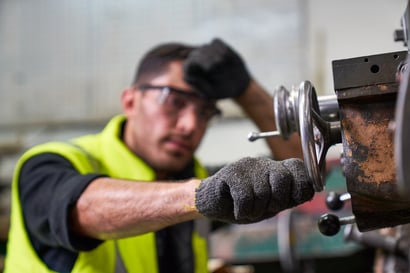 Radwell helps manufacturers proactively manage issues related to obsolescence by analyzing your critical plant assets and the lifecycle of those assets. We help you improve the reliability of your equipment, reduce risks, and prevent machine down situations.
First, we will perform a detailed audit of your current manufacturing process. This helps us understand how well your company manages obsolescence.
Next, we provide recommendations to improve your existing practices. Our goal is to give you the tools needed to make your manufacturing company more sustainable.
Finally, we create a roadmap that outlines exactly what changes will be required to achieve sustainability.


If you'd like to learn more about Radwell's ALA services, request more information here.