In today's highly automated world, the right plant manufacturing systems integrator can make a huge difference in your production efficiency and quality. But with so many choices, how do you know which one is right for you?
Here, we'll discuss why manufacturers could use the help of a systems integrator and the key things you should look for when choosing one.
What is a manufacturing systems integrator, anyway?
A manufacturing systems integrator is a professional who specializes in connecting automation and controls to other parts of the operation and the plant floor.
They design, build, test, and maintain integrated systems that allow manufacturers to maximize their production efficiency and quality. They work with many types of companies in the manufacturing industry to develop custom solutions that meet their specific needs.
Systems integrators have expertise in a variety of areas of the manufacturing ecosystem, such as software engineering, electrical engineering, mechanical engineering, robotics, and more.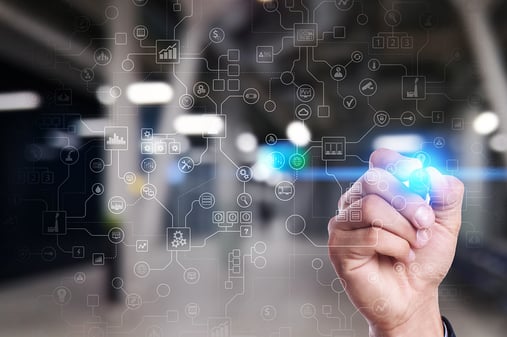 Why get a systems integrator?
The ever-increasing complexity of manufacturing systems has caused the requirement of experienced professionals to ensure successful integration of everything involved in the technology infrastructure within the processing facilities.
A systems integrator can help a manufacturing company develop and implement effective technological solutions.
Also, the integrator can analyze a company's needs, recommend the appropriate hardware and technology products, install it, configure it, and then make sure that everything in the manufacturing processes is working properly.
In short, a systems integrator can help a manufacturing company get up to speed with the latest technology while ensuring that its information systems are efficient and secure.
What Should You Look For In A Manufacturing Systems Integrator?
The successful completion of complex projects within the allocated timeframe and budget is contingent upon having an experienced manufacturing systems integrator.
When choosing a manufacturing systems integrator, there are several key factors to consider:
Leveraging Automation to Increase Efficiency
A good systems integrator should have the technical know-how needed to understand the integration process, be able to respond quickly to any changes or problems encountered during integration and should be able to effectively communicate with all stakeholders throughout the integration process.
While automation technologies—such as machining centers, transfer machines, grinders, assembly machines, robotic Arms (RAs) and more—can enhance a company's performance and reduce labor costs, they can also be highly complex. We can divide the automation technologies into four categories:
Control Systems: These are the systems that control the operation of machines and other equipment. They can include PLCs, HMIs, and SCADA systems.

Motion Control Systems: These are the systems that control the movement of machines and other equipment. They can include servo drives, stepper motors, and linear actuators.

Robotics: These are the systems that control the movement of robotic arms and other robotic systems.

Vision Systems: These are the systems that allow machines to "see" and interpret their environment. They can include cameras, sensors, and image processing software.
To suitably manage these projects, expertise in manufacturing technology solutions architecture, technology selection, manufacturability analysis and more is needed. All these contribute to shortening time-to-market, manufacturing costs reduction, customization requirements, platforms scalability and sustainability.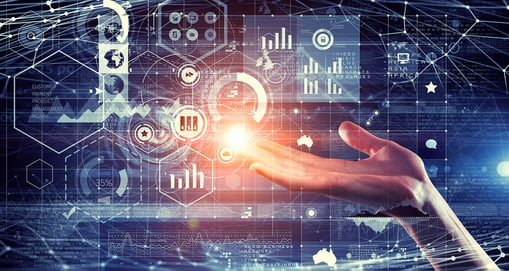 Strong Project Management Expertise
Systems integrator play a key role in the smooth execution of projects through to completion on schedule and within budget.
To ensure this, they must have the right project management skills and technical expertise to coordinate all aspects of the systems integration process.
They must also be able to look down the line and anticipate issues that may arise during implementation - both in system performance, and at the end-user facility - and develop strategies to minimize potential risks.
Having excellent communication and problem-solving skills are equally important qualities they need to possess.
This is paramount when coordinating with technology vendors developing custom software components or integrating third-party products into existing systems. As such, they must be able to effectively identify customer requirements and gather accurate data from various stakeholders involved in the project.
It's not only a must for them to remain organized during each step of the development process but also provide regular progress updates throughout its duration.
Moreover, it's essential for them to identify any underlying issues at customer sites quickly and implement suitable solutions so that operations run smoothly without interruption because of technical faults.
In short, having strong project management skills is integral for a successful manufacturing systems integration associated with optimal outcomes in terms of timely completion, cost effectiveness and customer satisfaction levels achieved as a result.
Ensuring Compliance with Government Regulations
It is essential for a manufacturing systems integrator to have a deep understanding of industry standards and regulations.
The integrator must know the safety protocols and environmental regulations necessary to provide an efficient, safe, and high-quality product or service. This knowledge helps them design, install, and maintain systems that conform to all such standards. It also helps them anticipate potential compliance issues before they become an issue and allows them to provide long-term solutions that prevent costly repairs or regulatory fines.
Moreover, this means that the manufacturer is not just improving their current operations but creating a more permanent system of quality assurance that will remain in place for years to come.
The integrator must be able to use their expertise to build a strong foundation for future growth and development in the industry.
Lay The Groundwork for Manufacturing Systems Integrator Selection
When it comes to finding the right manufacturing systems integrator for your project, it's all about making sure you're partnering with a team that you can trust.
At the end of the day, there is no one size fits all approach–each organization needs to find an integrator that understands their unique needs and has the expertise and experience to make sure your project goes smoothly and meets timeline and budget goals.
******
To learn more about how Radwell International can help your manufacturing operation