Websites are important for any business. There are so many factors that go into a successful website that, at times, manufacturers struggle with creating one. In a recent chat for USA Manufacturing Hour on Twitter, Chris Giglio, Marketing Manager at Rovere Media in New Jersey, led a discussion about this topic with a focus on guidance through the journey of building a successful website for a business.
The First Step
The discussion kicked off with participants sharing what they believe is the first step in designing a website.
Erin Courtenay from Earthling Interactive in Wisconsin said, "Settling on the internal team that will work with the designer/developer and making sure that includes leadership and anyone that could torpedo the project if not included early."
Nigel T Packer from Pelatis Online in Wales, UK said, "Set your goals Research your customers. Research your competitors Create a website design brief."
Whitney Koch from Welker, Inc. in Texas said, "I like that you mention customer and competitor research, Nigel!"
Packer said, "It is very much about being better than your competitors. Know what your customers are looking for and deliver the service, product, information better than the competition. I will be explaining in more detail later in the class."
Dan Bigger from Optessa Inc in New Jersey said, "My answer would be who is building if for you."
Ruby Rusine from Social Success Marketing in California said, "An intersection of your goal and the client's goal/audience's goal."
Julia Gardner from Hourly – Insurance & Payroll in California said, "A simple and quality design that will connect with your audience and share your message!"
Rebecca Prox, a Digital Marketing Pro in Wisconsin said, "I'd say having a site plan would be a good first step to designing a website."
Koch said, "By site plan for you mean like a site map?"
Brett from FreightPOP said, "A good first step would be figuring out what kind of results you want from your website, and who will be using your website the most."
Kati McDermith, The Manufacturing Hype Girl in Illinois said, "A clear idea of the audience persona and their needs."
Jeanette Stevens from GenEdge Alliance in Virginia said, "Getting the team together, getting internal stakeholder buy in for the project, establishing basic content & goals, creating a site map, developing the wireframe etc."
Koch said, "Dang, starting with a tough question! I think assessing your goals and priorities for your site might be a good way to start."
Emily Kite from Obsidian Manufacturing Industries, Inc. in Illinois said, "The first step is figuring out what you want in the website. Functionality and usability is first before the visual aspect."
Koch said, "It's so important to consider the user experience!"
Pavel Stepanov from VirtuDesk said, "The goal should still be first. What is your purpose for creating a website and what do you want to achieve?"
Host Giglio said, "The first question any designer will ask is "what is the goal of your website?" This step is one of the most important because it revolves around understanding how to help your customers."
He continued, "Some important considerations to make before moving forward are:
Who is the site for?

What do they expect to find there?

What is your site's goal? Sell, inform, or amuse?

Should your website convey a brand's core message or be part of a wider branding strategy with its own unique message?

What do your competitors' sites look like and what are they implementing successfully?"
Sustainable Scope
Now that goals are defined, the next step is to determine a sustainable scope. Participants shared what some tools are that can be used to ensure a project maintains a proper size and doesn't exceed the initial budget or timeline.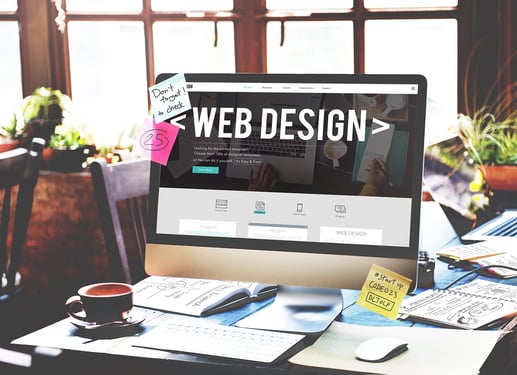 Bigger said, "Great question. I don't have an answer."
Beth Bigelow from Home Building Solutions in Michigan said, "Haha, same! I'd just call Ruby lol!"
Rusine said, "Use a project management tool. Create milestones and tasks. Make sure your team members are also in the loop."
Host Giglio said, "Communication is key with any project, especially web design. Project management tools are perfect for keeping everyone on the same page."
Prox said, "I use Excel and cloud-based project management tools for projects. I'd bet they would work well for building a website, too."
Stevens said, "A project timeline system agreed upon by all parties can be handy, some use PPT templates with weekly or bi-weekly meetings to go over timeline and scope. There are also tools like Asana, Airtable and Trello to keep track and for delegation of tasks."
Courtenay said, "Nailed it - good project management is critical! Also, be ultra clear on roles and responsibilities and check assumptions."
Koch said, "I think spending some time up front before starting to kind of brain dump about all the potential tools, who will need to be involved with what, the required resources, etc. And then think about a realistic time from. Having a project manager would be good too."
Kite said, "Having clear expectations of the project, who's doing what, what is the timeframe for each portion, and what's the budget for those. Keeping good communication and goals are key."
Courtenay said, "Communication is the key to success!"
McDermith said, "I would collaborate within the internal teams and try to make a list of needs, wants, ideas..."
Packer said, "There are many devices and tools that can be added to a website to "Make it a killer website". Always remember "Just because you can, doesn't mean you have to". Know what it is that the customer wants and stick to that. Anything else is a distraction."
Ingor van Rooi, The Networking Ninja from Canada said, "There are various Project Management tools you can use to map out a project plan, but it must be tracked."
Host Giglio said, "One of the best tools you can use to make sure your website design project doesn't get too big is a Gantt Chart. These bar charts were made in order to keep track of project schedules and clearly layout tasks on their vertical axis while tracking time intervals on their horizontal axis (I've put an example of a Gantt Chart on this slide).
He continued, "If you are working with an outside agency make sure you have a contract with a scope of work clearly defined so that you receive exactly what you want at the right budget."
Blueprints
The next step is to create a sitemap for the website. Participants shared why they believe blueprints are important to the end result of the website.
Prox said, "(Guess my sitemap was premature. ) It's always good to have a roadmap or plan for where you're headed. What will people see when they come to a website? What information do you WANT people to see there?"
Host Giglio said, "Just a little but everyone works a bit differently, there's no wrong answers in my chat! Personally, I like to take a longer approach to ensure the client has a clear picture of their site before the first page is even made."
Gardner said, "Blueprints are the foundation! They will help you be organized and have a seamless structure for your site."
Bigger said, "You need to know what you are building and why to make it work. It all has to tie together."
Stevens said, "Sitemaps keep goal standards on track. It minimizes issues once the site is live and is a great point of reference for iterations once the site does go live."
Courtenay said, "Niiiicely put!"
Host Giglio said, "Exactly without a blueprint you're just throwing fragmented ideas onto a page. It could lead to a very messy situation down the line."
Courtenay said, "The earlier you can make the abstract concrete the sooner you can suss out conflicting assumptions, resolve them and get back on track.
Koch said, "It's important to think about the overall structure and navigation of your site. It's it too hard to navigate, visitors will bounce and not take the time to figure it out."
Rusine said, "Are blueprints and sitemaps synonymous?"
van Rooi said, "One reason to use blueprints is to ensure that the foundation for the website is solid and that the goal for the website and each page is achieved."
Packer said, "If you do not know where you are going, how do you know you've arrived when you get there?" We all need a map to see the journey. It can also resolve issues that customers may have with the navigation in the site."
Host Giglio said, "The sitemap is the foundation of any successful website. It lets the designer know how pages will interact and gives them a clear idea of the website's architecture. Building a site without a sitemap is like building a house without a blueprint, it can work but most of the time it just leads to confusion."
He continued, "Creating a wireframe can also prove to be extremely useful in the end result of your site, this can be done through a number of online resources or with the trusty old pencil and paper."
Content
The foundation of the site is now finally complete, which means it's time for content. Participants shared their thoughts on what two purposes content serves.
Gina Tabasso from MAGNET in Ohio said, "Keywords for SEO, branding, and information for your leads and customers."
Rusine said, "I'm going to wait for Chris' answer here."
Courtenay said, "Search engine optimization and user engagement/education/information."
She continued, "I'mma nerd out here a bit. To the computer "content" is not interchangeable with ideas and message - but to the site owner and the user, they are intertwined. As far as the computer/internet is concerned content=data."
Packer said, "Remember your selling to people not search engines. To optimise for search engines often reduces readability for humans. They may be able to find the website but they may not be able to understand the content."
Bigger said, "Education would be 1"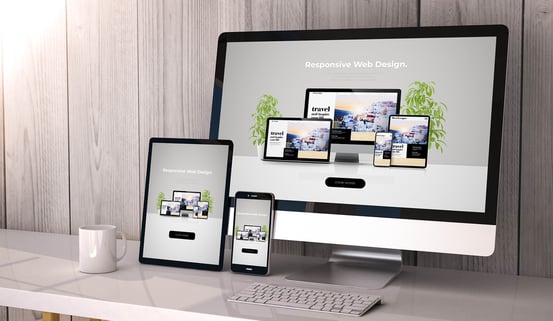 Tabasso said, "I would argue SEO is #1. Need to be found before you can educate."
Packer said, "As I have said elsewhere, the website is for humans. optimise for them first, then look at search engine optimization."
Bigger said, "I'm not a professional marketer. I do what I can to keep up in these types of chats."
Stepanov said, "2 purposes: SEO and engagement."
Packer said, "1. To provide the information and functionality that is required by customers to meet their needs and the needs of the company. 2. To provide a rich source of Keywords and Keyphrases to get to the top of search engine results pages."
VirtuDesk said, "Purpose -Educate -Attract potential customers."
Stevens said, "Education. But every site is unique, what you want users to do as they read content and follow the customer journey mapped out is different for everyone."
Kirsten Austin from DCSC Inc. in Missouri said, "This is a wild guess ... 1.) Establishes you as an expert building credibility. 2.) Helps to sell your product."
van Rooi said, "Content helps the website look good and also improves SEO. It also serves as a way for the customer to get to know more about the brand (beneath the surface)."
Gail Robertson from Gail Now in Canada said, "I might work to get content earlier in process to help guide some of the structure. If not, there could be surprises…. Then again, I am all about the story - and the brand - and also how content is so valuable to driving website goals."
Host Giglio said, "The first purpose content serves is generating engagement and action throughout your site. Content engages readers and drives them to actions that ultimately serve your website's goals. This is affected by both the messaging in your content and how it's presented."
He continued, "Content also improves your website's SEO, this is primarily done through the use of keywords and key-phrases. Before writing your copy it's important to use tools like Google Keyword Planner to get an idea of how you should word certain pages."
Visual Elements
The next step to building a website is to start adding the visual elements. Participants shared why they think a website should contain high-quality images.
Rusine said, "We are predominantly visual creatures. We are wired that way. Check out what we wrote about this."
VirtuDesk said, "This is true. We love images and videos or anything that is creative and colorful."
They continued, "High-quality images bring more visitors to your website. It reduces bounce rates and increases website traffic."
Courtenay said, "Again on this one! However, let's remind folks that high quality does not mean huge, high-resolution images, those are no bueno."
Bigger said, "To show off what you do, but I thought video was all the rage these days?"
Packer said, "Top Tip Don't use stock images. Get high quality images from your own business, staff and products. Make it personal."
Host Giglio said, "Videos definitely help but I personally like to start with images before moving onto visual elements like videos. Helps set the foundation up before moving onto more specific content."
Stevens said, "Better indexing on Google, Faster loading Speeds, Great visuals also play well with UX and even CX which all play well with attraction and engagement on site."
Austin said, "Good answer!"
Stepanov said, "It's because it improves user experience. It also helps in grabbing your audience's attention so they'll spend more time on your website."
Packer said, "Quite right Pavel. The perception of the user is improved because you have spent time on your business. This is interpreted as the care you spend on the product and their business interests."
Tabasso said, "User experience and for SEO (load speeds)."
Koch said, "The quality of the images says something about you as a company. You want your site to be clean, clear, and professional so visitors perceive you in that way too."
Prox said, "Images catch the eye faster and better than text!"
Host Giglio said, "These images help give your website a professional look and feel. The purpose of these visuals is to communicate a message and build trust with your customers. Ultimately, good images help increase clicks, engagement, and revenue. Remember, when choosing visual elements stick with the colors, styles, and logos that fit your brand.
Testing Phase
The last step before a website is ready for launch is the testing phase. Participants shared what they feel are some common issues to look out for before concluding the last essential stage of development.
Courtenay said, "These days its super important to see how it works on a mobile device, esp a phone!"
Prox said, "Broken links, missing images or copy, slow loading, appropriate page titles and headers..."
Stepanov said, "I agree with you. Your website should be optimized for mobile users as well."
Bigger said, "Load times and how it looks on different platforms, ie: laptop, phones, etc."
Tech Financial said, "Agree! These are the two came to my mind too."
McDermith said, "Make sure all the links and buttons work! "
Austin said, "Yes, working button are important!"
Koch said, "Looking forward to the answers. I don't know the behind-the-scenes webdev stuff."
Stevens said, "How fast the site loads, spelling, navigation and links doing the right things. SEO - keywords check making sure everything makes sense."


Rusine said, "This happened to us. We really need to make sure that pages are properly coded."
Tabasso said, "I manually do a visual check on the front end and also run it through website programs like SEM Rush to see what might need attention on the back end."
Stepanov said, "You should monitor the following: -Site speed -Integration -Compatibility -Data security -Broken links -Menu structures, commands and many more."
Packer said, "The last chapter in my book is Testing Testing Testing. No matter how careful you are in the construction of a website, familiarity will make you miss small things that can distract or prevent the visitor doing what they need to do. Test it extensively."
Host Giglio said, "You should go page to page and make sure every link the leads in and out of the site works properly. It's also important to make sure your website loads properly on a variety of devices and web browsers so that everybody has uninterrupted access."
He continued, "Small coding mistakes could result in errors but fixing them before launch is important to not showing a broken site to potential customers."
********
About #USAMfgHour
Anyone who champions U.S. manufacturing can join in on a new conversation each week on Twitter using the hashtag #USAMfgHour. The chat starts at 11 a.m. Pacific Standard Time/2 p.m. Eastern. Share positive blog posts, helpful articles, news, important information, accomplishments, events, and more with other manufacturers and supporters from throughout the country.
Are you interested in hosting a #USAMfgHour chat? Contact organizers @DanBiggerUsaMfg, @DCSCinc, @SocialSMktg and @Radwell_Intl
To learn more about how Radwell can help your manufacturing operation