There are a lot of companies out there that offer surplus liquidation services. When hiring a surplus inventory liquidation service, there are five questions to ask and have answered before moving forward with the transaction.
1-Are you selling your surplus inventory to a real company?
There are many companies out there that claim to be legitimate surplus inventory liquidation services. Unfortunately, in many instances these companies are small, unscrupulous businesses that represent themselves in ways that may be misleading to customers. Instead of a seamless process, customers may find themselves with a less than desired outcome when it comes to liquidating their surplus inventory.
Radwell International is a company that has provided surplus liquidation to customers for many years. It is a company that has been built on integrity, honestly and reliability since 1979. A small group of five people grew into today's standard for industrial electronic repair and electrical, electronic, pneumatic and MRO surplus supplies.
2-Will the service you hire recycle any items that are no longer usable?
If you are a company that prides itself on being environmentally friendly, you would definitely not want surplus inventory liquidation to result in your old inventory ending up in a landfill. Companies that provide surplus inventory liquidation should have recycling as a regular step in their cycle of managing surplus. Products you don't need should actually help other companies like yours stay up and running. Companies that have well thought out surplus inventory liquidation cycles will be able to provide needed surplus parts to customers at a discounted rate. This provides a cycle of surplus that is very positive and a win-win solution for everyone.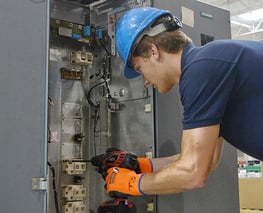 3-Will you receive a detailed and itemized list including every item the surplus liquidation company receives, the condition of each item, the quantity of each item and the exact value within week of receiving your surplus inventory?
Having a detailed list of the surplus inventory you provide to a liquidation service is very important. Having the knowledge of what was submitted for sale is something that any company submitting surplus inventory for liquidation should have for tax records and general inventory records. Knowing the condition and quantity of the items also helps companies keep track of how much warehouse space they are freeing up by selling unwanted inventory.
4-Will the company supply free gaylords and free freight for the items you are selling?
Any company that is a legitimate surplus inventory liquidator should be willing to cover the cost of your freight and provide a free shipping gaylord in order to receive your surplus inventory. If a company is not willing to cover those costs, this should be unacceptable to a potential customer. Companies like Radwell International provide free freight and gaylords as a regular part of the surplus inventory liquidation service they provide.
Learn more about how Radwell International can help you manage your company's surplus liquidation