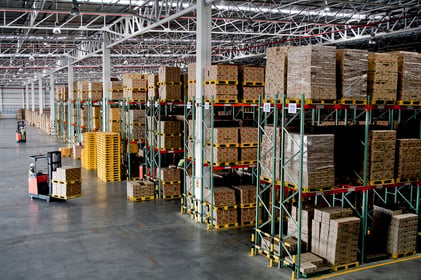 When is surplus the right choice for manufacturers?
Answering this question begins by looking at the current state of the global supply chain and how it has changed since the COVID-19 pandemic. Current times have been a constant challenge to the supply chain. Before the COVID-19 pandemic, things worked very differently from the state of today's supply chain. There are product restrictions, material shortages, and obsolescence for aging equipment that require servicing and maintenance. As a result, doing business as a manufacturer can be a challenge for even the most agile of operations. How can these challenges be overcome to keep a manufacturing operation running smoothly and efficiently? The answer is often surplus equipment and parts.
Looking to sell your excess inventory?
What is surplus? Surplus is inventory that is taking up space and is not being utilized in the manufacturing process. Surplus storage can be one of the greatest costs that a manufacturer incurs as part of their operations. There are companies, such as Radwell International, who will purchase equipment and parts from manufacturers when these parts and equipment are no longer being utilized. Selling existing equipment that may be sitting around gathering dust has many benefits for the seller. Let's take a look at a few key benefits for those selling their excess equipment as well as for those manufacturing operations that need to purchase surplus parts to stay up and running.
For starters, selling unwanted and unused equipment frees up valuable space. In distribution and manufacturing, space is always at a premium. By selling unwanted equipment, an operation can make room for storage or for additional manufacturing equipment that can benefit their operation and produce an additional revenue stream.
Selling unwanted equipment can also make the seller some extra money. Perhaps an operation has recently upgraded their equipment. After an upgrade, selling unwanted equipment can be a great opportunity to make some extra money to offset some of the upgrade cost. Selling unwanted or unused items doesn't just free up shelf space. It also returns some value to no longer needed assets.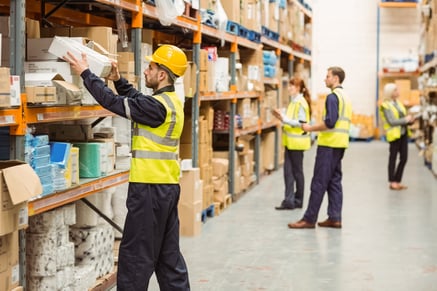 Another benefit for the seller is the knowledge that by selling unused parts and equipment, the seller is supporting a green approach. Selling has a positive impact on the environment. When a seller sells their equipment, they are supporting the reuse of equipment instead of filling landfills. This equipment can help other plants continue to run while having a positive impact on the environment.
Some operations may not sell excess equipment but instead, they may purchase surplus. Surplus is a benefit for operations that have older equipment. By choosing surplus, a company may find parts that are no longer available to purchase new. This can help a plant remain up and running without having to spend significant money to upgrade existing equipment. Surplus is also a great option when repairs may not be available or may be cost prohibitive. By choosing to buy surplus from a vendor who resells surplus items, such as Radwell International, buyers can save 50-90% on parts and equipment.
The benefits for those who sell their excess equipment as well as those who buy that equipment are significant and impactful. Whether a manufacturer is selling excess equipment or trying to maintain their older existing machinery, choosing surplus can be a very cost-effective option. In today's business climate, when parts become obsolete or limited on a regular basis, choosing surplus as a solution may be the best choice to keep a plant operating in a cost effective and efficient way.
To learn more about how Radwell International can assist you with your surplus needs
Sell Radwell your unwanted or excess equipment