As technology continues to advance, and globalization increases, manufacturers must be prepared for cybersecurity breaches daily. The gaps in security have changed dramatically in recent years with the proliferation of mobile devices, cloud-based services, cybercrime, and more.
A report from Verizon1 shows that 86% of cyberattacks within the manufacturing sector involve targeted attacks rather than opportunistic ones, and that nearly half of these were intellectual property thefts made to gain competitive advantage.
Therefore, cybersecurity has inarguably become an essential part of any manufacturing operation. As organizations become increasingly reliant upon their IT systems, the manufacturing sector faces greater cybersecurity risks from malicious actors who seek to exploit breaches of security to gain control over corporate resources. These attackers can steal valuable data, expose trade secrets, shut down operations or even destroy equipment.
___________________________
The cost for a business to recover from an attack has increased 228% [sic]. (aem.org)
___________________________
The Manufacturing Industry's Vulnerability to Cyberattacks
The manufacturing industry has unique challenges when it comes to cybersecurity because many of them rely on legacy systems that were built before these risks were understood.
This means that manufacturing organizations lack visibility into what devices inside their networks are connected to the Internet, which makes it difficult to know where cybersecurity threats may come from.
In fact, the average manufacturer experiences a cyberattack approximately once per month—and more than half of those attacks are successful.
___________________________
In a study of the manufacturing sector by Sikich, a U.S.-based accounting firm, 50% of companies reported having experienced a data breach or cyberattack in the previous 12 months. (arcticwolf.com)
___________________________
Along with this, manufacturers face a wide range of cyber risks that can have a significant negative impact on their business. These include:
Malware attacks that target and take advantage of vulnerabilities, steal intellectual property and trade secrets, including operational technology and industrial processes, from manufacturing facilities or compromise critical systems.

Ransomware attacks that encrypt files on a computer system until payment is received. The FBI estimates that ransomware costs businesses $4 billion each year.

Distributed denial-of-service (DDoS) attacks that disrupt service and cause downtime.

Phishing attacks that trick users into giving up personal information.

Social engineering attacks that allow criminals to impersonate legitimate manufacturing employees.



How Manufacturers Can Plan Preventive Measures against Cybersecurity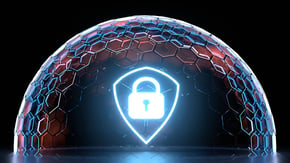 There are a few steps you could take to improve your current cybersecurity posture so that you can fend off attacks and minimize your overall attack surface. After all, even the best cybersecurity defenses aren't completely protected from vulnerabilities.
Implementing a culture of cybersecurity awareness is not only helpful, but essential, and it includes mapping out your cybersecurity plan, wherein your company should practice these:
Adopt a multifaceted approach to cybersecurity.

Understand your manufacturing business's current state of readiness and develop a keen sense of cybersecurity awareness. This means understanding how well prepared your company is to defend itself against potential attack.

Assess your company's level of cybersecurity practices and conduct a risk assessment.

Identify any potential security weaknesses and valuable targets in your system, such as outdated devices and equipment or weak passwords. Then determine which digital threats pose the greatest risk to your manufacturing organization. You may find that certain areas within your network are more vulnerable to severe attacks than others. In these cases, focus your efforts on protecting these high-risk areas first.

Create a comprehensive plan.

Your goal is to identify all potential attack vectors and devise broader cybersecurity measures to mitigate each one. Develop a detailed blueprint of your defensive strategy that includes specific actions to take in response to various types of threats. Review this plan regularly and update it when necessary.

Finally, implement the plan.

If you haven't already done so, now is the perfect time to install new technology. Two-factor authentication and anti-virus software are encouraged for a complete cybersecurity solution but are basic security measures at best. You will need new hardware, which can be expensive, but investing in better protection can save money down the road.



A few cybersecurity tools you can use are:
Vulnerability Scanning
Vulnerability scanning is a process by which a network device scans its own software and hardware to determine if there are known problems that could make the device vulnerable to cyber threats. The results are then used to create a list of recommendations for improving the system's security posture.
A vulnerability scanner works by performing tests on a piece of software to see if it contains known cybersecurity issues. For example, a typical vulnerability scanner would search for known issues with Microsoft Windows operating systems. Once the scanner finds potential vulnerabilities, it generates a special report detailing the issue and provides recommendations for fixing the problem.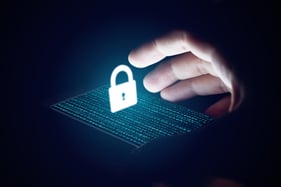 Firewalls
A firewall is a network device that allows only authorized users to connect to the network while blocking unauthorized connections. Firewalls help prevent supply chain attacks and hackers from gaining access to sensitive information by monitoring traffic entering and exiting the network. They do this by inspecting packets as they pass through the network and examining the contents of those packets. Based on the content of the packet (i.e., the data being sent); the firewall determines whether to allow the connection. For instance, if an email attachment is detected, the firewall might block the connection until the user confirms that he or she wants to open the file.
Encryption Tools
Encryption tools encrypt data before it leaves the source computer so that anyone who intercepts the communication can't read what was originally written. Encryption algorithms vary widely in complexity, but generally fall into one of two categories: symmetric and asymmetric. Symmetric algorithms operate by using the same key to both encrypt and decrypt data. Asymmetric algorithms use different keys for encryption and decryption.
Underlining Cybersecurity in the Manufacturing Industry
With the increasing number of cyberattacks and data breaches every day, manufacturers need to remain vigilant and be aware of potential threats. To achieve this, manufacturing companies must take proactive steps and preventive measures before a cybersecurity dilemma occurs to protect sensitive information and ensure customers' privacy and trust. By maintaining strict cybersecurity protocols, manufacturers reduce the risk of data theft, improve operational efficiency, and ultimately, avoid damage costs.
To learn more about Radwell International's Products and Services That Support Manufacturers