If you've been keeping up with the remodel of Radwell International's new headquarters building in Willingboro, NJ, then you know about the installation of our Swisslog Autostore. To read more about this revolutionary system, give Todd Radwell's blog post a read here. It was truly fascinating to watch the system being built from the ground up.
Recently, we had the opportunity to chat with Markus Schmidt, Swisslog's President of WDS Americas and asked him a few questions about his position and the vision behind Swisslog.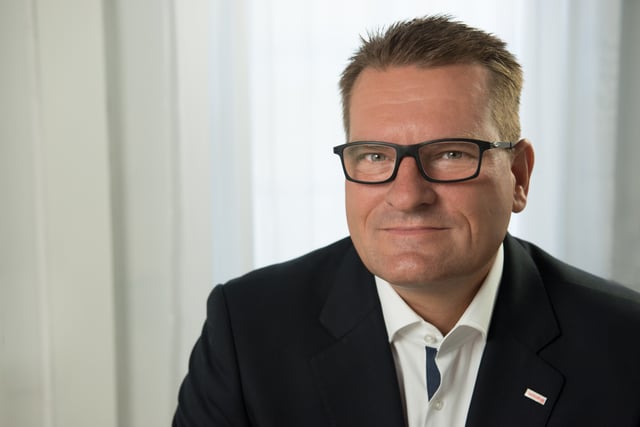 Describe a day in the life of Swisslog's President of WDS Americas. What types of things do you have in your routine and what does a typical day look like?
Each day can be very different. The typical office day is structured so that I arrive at 7:00 AM to gain one hour for getting organized and prioritize emails. At 8:00 AM the rest of the team starts to arrive.
The day is usually split between meetings to review prospects and projects, as well as other initiatives, and time spent with managers and employees who need instant or urgent feedback and guidance. When the sun sets it sometimes feels that the accomplishment level could have been higher based on actual achievements that day, but as in most companies, leading and guiding others takes time but is most important to make sure the organization is moving in the right direction.
What are the best, most rewarding parts of your job?
There are key moments in our type of business that are most rewarding. Among those I would count winning a significant new customer or order from an existing customer, meeting customers after a successful project implementation and last but not least seeing talent develop and grow into new and larger roles within our company.
What other jobs have you performed prior to your current role?
I have been designing automated material handling systems for 25 years, having worked as project manager and as sales lead. I worked in three countries - Germany for six years, the UK for eight years and the US now for 12 years. The last 17 years I have lead companies that provide sophisticated material handling automation.
In your opinion what is the most unique thing about Swisslog as a company - things that make it stand out from other companies you have worked for?
Swisslog has never let a customer down in the end. Even though there were challenges at times, we have never stopped working with a customer we committed to and always ended the project properly. This culture amongst all the other good technical aspects of our offering is certainly outstanding and something I am very proud of.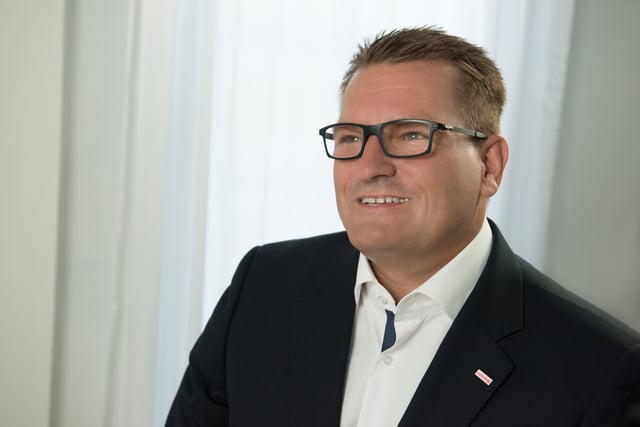 Tell us about the Swisslog working environment. How would you describe your team's personality and how does that affect results?
We are a group of hard working, technically minded people who strive to provide a business benefit to our customers. At times working life at Swisslog is hard with travel and long stays on sites for installation and commissioning, which is unavoidable and a part of our business model. We are working hard to provide a positive experience to our customers. The personalities that succeed in our field are not always readily available and we are blessed to have a good number of the right kinds of people.
Your company creates very specialized systems that are custom designed from location to location. What kinds of challenges does this present?
We strive to precisely understand each customer's unique requirements. While we have base solutions, the real value is created in understanding the customer's business and deploying our technology in a way that brings the best cost/benefit ratio. This takes not only experience but also quite a lot of general skill in the design phase.
How do you illustrate for potential clients what you create and how it will benefit their operation?
We do not sell machines, we sell a business benefit that uses machines and automation where appropriate.
Where do you see Swisslog in the next five years? What is your vision for how the company will grow and evolve?
We shape the future of intralogistics by introducing a new era of robotic, data-driven and flexible automated solutions that create exceptional customer value.
For more information about Radwell International's many solutions, visit us on the web at Radwell.com or connect with us on social media.
To learn more about Swisslog, please visit swisslog.com