Todd Radwell, Senior VP of Operations and Engineering for Radwell International gives his insights for those considering a move to automation.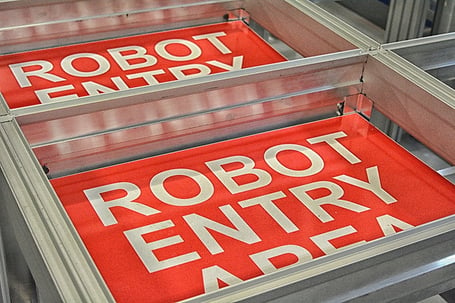 As we finalize our transition to automated material handling in our New Jersey hub, Swisslog asked me to share some of the lessons we learned in implementing our first automated picking system.
First, let me provide a little background on Radwell and our move to automation. We sell new and surplus industrial automation, MRO, pneumatic, motion, electronic, hydraulic, HVAC and electrical control equipment for plant floor and facilities. We also have full component-level repair capabilities for all industrial electronic and electromechanical equipment, and buy new and used surplus for resale. Everything Radwell sells is covered by a two-year warranty and we have thousands of specialized test assets and hundreds of highly trained technical team members to assure products perform correctly.
We have major distribution hubs in New Jersey and the U.K., with a third scheduled to come online in Texas in 2017. These hubs support the bulk of our product shipments and also include production facilities for repair. They are supported by a network of satellite facilities that focus primarily on repair and localized sales.
Our need for automation was driven by business and product growth. Double-digit business growth created the need for increased throughput and a more efficient and scalable fulfillment solution.
We evaluated fourteen automation vendors before selecting the Swisslog AutoStore storage system. We chose AutoStore based on its flexibility and ability to meet our long-term business objectives.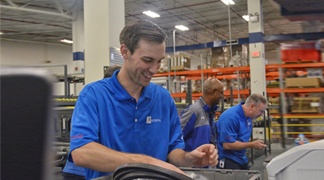 Our New Jersey hub, which we chose for the first phase of the AutoStore deployment, wasn't well suited to support automation so we had to first identify and acquire a new facility. We found a former pharmaceutical distribution center that met our requirements and spent most of 2016 tailoring this facility to our requirements, implementing the automaton system and migrating our inventory. The new hub facility came on line slightly ahead of schedule and within budget.
Here are the lessons we learned in the process of implementing our first automated picking system:
Use process optimization as a bridge to automation:
Our previous process used standard racking, mezzanine shelf structures and folding lid totes, with humans picking the order. We knew it would take a couple of years to find the right facility and make the transition to automation so we first evaluated our processes to see where we could make improvements. We found we could more than double our picking efficiency by moving to a zone picking scheme with a second order consolidation process.
Automation will more than triple the pick rates we are getting with manual zone picking, but this move bought us some time and allowed us to develop a realistic timeline for the transition to the new, automated facility without jeopardizing customer support.
Don't trust the architectural drawings:
Because we coordinated our automation implementation with the move to a new facility, we were developing plans for a facility that we had never occupied. The architectural drawings for the building were helpful in the early stages of planning but we quickly learned they weren't precise enough to depend on for much more than that. You have to get out and measure actual distances on the floor rather than relying on drawings. When it comes to clearances and other issues, inches matter and we found several instances where, for example, the location of a support pillar was off by several inches in the architectural drawing.
By physically measuring the space before we finalized the plan, we avoided major problems and rework during the deployment. The same is true with electrical drawings. They can be helpful in the early stages but may not reflect changes made following construction and don't show how lines are run through the building. You need to investigate to gain the understanding of the electrical and HVAC systems as they exist in the facility. The drawings did not contain that level of detail.
Expect the unexpected:
Nothing ever goes exactly as planned. For example, we had an issue with a contractor not properly testing a control panel before it was shipped from their plant, which caused a delay. Fortunately, we were a little bit ahead of schedule in needing the power from this panel to power the AutoStore. The replacement disconnect switch arrived in time and was installed in the panel in time to keep us on schedule.
We planned carefully and had very few surprises, but once you get into a project you realize that there are always going to be things you didn't plan for or issues you didn't consider. Accounting for this in the timeline can prevent delays and missed deadlines.
If you happen to have one of those rare projects where everything goes exactly as planned, you come in ahead of schedule, which only makes you look good. Unless there is a hard deadline outside your control you're working against, add some extra time in the schedule for unexpected events.
Know your competencies:

We are an engineering company — that's our core competency — so we made the decision to manage a good deal of the system integration ourselves. But we also recognized that our technical prowess is at the single-item level, so the integration of multiple conveyors, and IT systems into the conveyor control, was not something we did everyday. We had the knowledge but not the experience, so we needed to bring in outside expertise to fully leverage our own capabilities. We also relied on the experience and knowledge of Swisslog throughout the process. Companies that don't have engineering as a core competency will have to rely more heavily on outside resources for systems engineering, but may have other competencies they can leverage during the implementation.
Find the visionaries: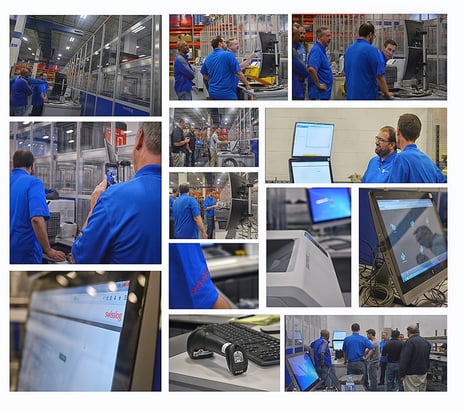 Collaboration is key to the success of almost any project and we worked hard to foster collaboration across the executive team and between the executive team and middle management and front line personnel. This not only helps ensure your system design takes into account the input of the people using it, but also minimizes resistance to the new approach.
If you get lucky, you may even find some visionaries within your front line personnel. Those are the people who don't just do the job they are told to do, but are always on the lookout for better ways to do their job. These visionaries can be extremely valuable during the design phase and we engage them in our planning process whenever possible.
In summary, we had a positive experience for our first implementation. Not that we didn't experience some challenges — it would be unrealistic to expect a project of this scope to be executed without a hitch — but we felt prepared to deal with the issues that arose and never fell behind schedule. That's largely because, we didn't take any shortcuts in the planning process, selected Swisslog as our automation vendor, and fostered collaboration across all of the stakeholders in the project.
I hope you have as good an experience as we did on your first — or next — automation project.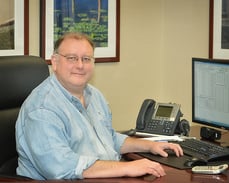 Todd Radwell is Senior VP of Operations and Engineering for Radwell International and has 30 years of experience in purchasing, engineering, production, operations, sales and marketing. He studied industrial design before joining his father and brother at what would later become Radwell International.
For more information about Radwell International, please visit Radwell International
To see more about Radwell International's journey to material handling automation, connect with Radwell International on Social Media
For information about Swisslog, visit Swisslog
This post is shared from Swisslog blog where it was originally published at: swisslog - Making the move to material handling automation