Blog Transcribed from Video by Ryan Neuman for Radwell International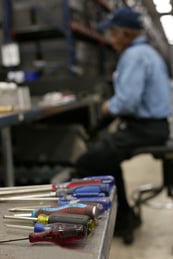 My name is Paul Fashaw and I'm a Logistics Breakdown Specialist. I am assigned to ensure that the orders that our company receives from their vendors are accurate and that they match their purchase order. I also need to make sure that the material that we receive is in good condition and acceptable.
How did you develop your work ethic?
My work ethic developed as a child. I started a job at 9 years old as an order boy at Acme markets. At the of 21, in 1954, I entered the military and served for four years before I was honorably discharged in 1958. At that time, I started in the workforce as a computer operator. I continued to work in that capacity in the data processing field for 55 years. After I retired I began working at Radwell International. I've been here 13 years and I continued to use my work ethic at Radwell as a Breakdown Specialist. I need to ensure that all the orders and materials that the company receives are according to our specifications. It's very interesting and I enjoy my work.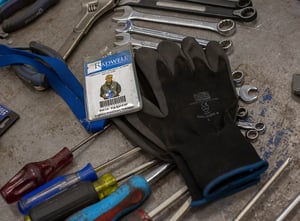 What is the best part of the day for you?
The best part of the day for me is the morning because I'm fresh and able to handle the work, especially the heavy work. At the age of 84, I'm glad that I can still do that kind of work I do here at Radwell.
What drives you to be the best at your job?
What drives me to be the best at my job is my mother. Since I was a young man my mother taught me that 8 hours of pay is worth 8 hours of work. I've always had a pride in my work and I always strive to be the best that I can be at whatever I am doing.
What is the busiest part of the day for you?
The busiest part is any day, any time. It depends on the work that comes in. Every day is different but there is always work that has to be done.
And that's a day in life of a Logistics Breakdown Specialist.
To Learn More About Radwell International