Advancements in technology for the manufacturing sector have improved every industry in the marketplace. Major innovations continue to create improvements in the productivity and sustainability of entire production processes. These innovations include process automation, additive manufacturing, and the inclusion of artificial intelligence. With the struggles of the COVID-19 pandemic, manufacturers are searching for ways to maintain productivity with reduced manpower. With that in mind, businesses are wondering what the future of manufacturing technology is.
Industrial Automation
Removing human involvement from repetitive and hazardous tasks generates large cost-saving for factories while keeping the production line safer. Recent innovations in control systems and robotics have made this task much more attainable, as the implementation of automation creates an easier and more cost-effective process.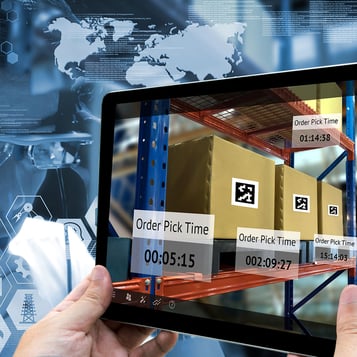 A prime example of this is a new innovative robotic forklift from IFM Robotics. This driverless forklift can detect obstacles as well as pallets. This ultimately mitigates vehicle downtime and assists in consistently picking at an efficient speed to better improve overall cycle time.
Amazon has also taken advantage of new technologies in their warehouse with the inclusion of an advanced robotics inventory management system. Today, Amazon has over 200,000 of these robots working inside their warehouse. Further integration has helped them combat the increased level of demands they have been facing ever since the start of the pandemic.
Radwell International also takes advantage of robotics inventory management systems at some of its locations. The company uses an automated material handling system, Swisslog AutoStore, which consists of a custom grid for inventory storage and many robots who work in tandem with humans to pick orders at a rate of 450 bins per hour.
These companies' integrations of industrial automation have shown improved efficiencies in any area where applied. This is accomplished while keeping human operators out of harm's way.
Internet of Things (IoT)
The Internet of Things (IoT) describes physical objects that are embedded with sensors, processing ability, software, and other technologies that connect and exchange data with other devices and systems over the internet or other communications networks. This connectivity has brought humans and machines closer in terms of communication, faster response times, and greater efficiency.
The benefits manufacturers have received from using IoT connectivity are numerous. Implementation of IoT reduces operational costs and creates new sources of revenue. IoT also ensures a shorter time-to-market through faster and more efficient manufacturing and supply chain operations.
With IoT connectivity, manufacturers can monitor their machines and intervene when they detect a malfunction, saving the company from having to purchase a new machine or repair the old one. Savings like this is just one of many reasons why manufacturers are taking advantage of IoT and innovations alike.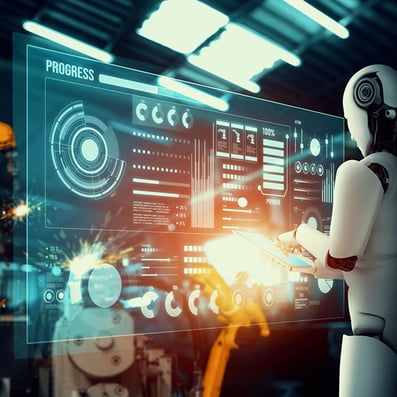 Artificial Intelligence
Artificial Intelligence, or AI, simply means software used by computers to mimic aspects of human intelligence. AI systems can transform the way organizations run their production lines, further human capabilities, gather real-time insights, and facilitate design and product innovation.
Predictive maintenance is one example of how AI has been integrated to create better operational efficiency. With sensors and advanced analytics, AI can assist in notifying operators when machines need to be serviced. With the knowledge of machine learning, predictive maintenance can generate data that helps prevent unplanned downtime.
Engineers or designers have also taken advantage of AI systems. AI gives engineers the ability to input design goals or other parameters to explore potentially better designs or methods. They can learn from each iteration and understand what works best with their production.
Conclusion
Overall, technologies for manufacturers will continue to decrease labor costs, improve employee safety, improve efficiency, and reduce waste. Through the methods of industrial automation, the internet of things and artificial intelligence, businesses will continue to embrace manufacturing technology trends in order to stay competitive.
*******
Learn more about how Radwell International can support your plant's technology implementation and obsolescence management efforts