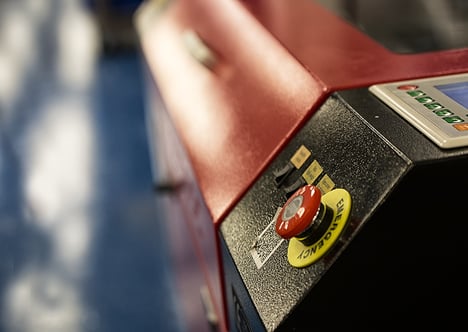 Recently we've acquired a new machine at Radwell International headquarters to add additional repair services to our capabilities. Our latest addition is a KH7050 Laser Engraving Machine, which allows us to design and cut new graphic overlays and gaskets for our customers.
The major benefit to having this machine in a production facility is the amount of time it saves on repair turnaround for customers. Currently there is up to a four week turnaround for customer overlays and gaskets to be made when these items are outsourced during our repair process. With this machine, turnaround can be under two hours. With this significant time difference, better service can be provided to customers who need custom items created.
Not only does Production and HMI benefit from having this machine, it is also a great addition for engineering and marketing teams as well. Custom items can be created for all kinds of purposes, not simply for repairs.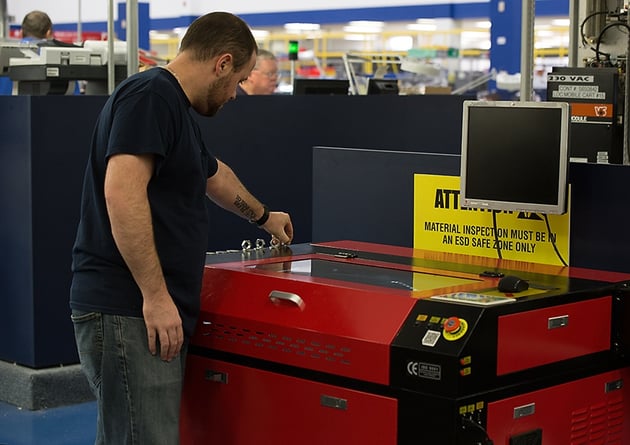 Here are some technical specs for this machine:
N.W. : 180KG
Laser power: 80W
Voltage: 110V/60HZ
Control system: DSP
Focus Distance: 20cm
Max speed:1000mm/s
Resolution: 1000 DPI
Working area: 700*500mm
Location precision: 0.01mm
Software: rdworks software
Driver type: Micro Stepping Motor
PC Interface: USB2.0 and USB Disk
Laser tube type: CO2 Glass sealed laser tube
Laser head to the lifting platform Distance: 19cm
Machine Dimension (L/W/H): 1460*850*950(mm)
Package Dimension (L/W/H): 1560* 950*1100 (mm)
Image form: HPGL, BMP, GIF, JPG, JPEG, DXF, DST, AI