Relevance and scope of facility management are growing all over the world. In the UK alone, this market has reached USD 40.41 billion in 2020 and is expected to move to USD 81.49 billion by 2026.
Facility management has moved past being just a method of managing physical structures. The companies find it difficult to maximize the potential of good facility managers. So, what does facility management entail exactly and what are its functions?
Let's look at how a holistic management process can empower FMs to deliver. That means taking a closer look at the four major aspects of facilities management:
people, buildings, processes, and technology.
Why Holistic Facility Management?
Lets check what professional bodies like the IWFM and IFMA have to say about facility management.
A common similarity is that they both mention integrating people, the process, and the place. IFMA goes further to include technology into the mix. Combining the four factors sounds like a demanding responsibility for a facility manager. The responsibility can become chaotic if facility managers manage each of these crucial aspects as silos.
Adopting a holistic approach can bring better and often more profitable results. A holistic approach gives them an overview of how their decisions, strategies, and actions will impact each of the four major aspects of FM. It gives them a big-picture vantage position before making any major decision. End result — streamlined processes, work and effort redundancies prevention, and informed decision-making.
We have established that a holistic approach to FM offers several benefits. So, how can facility managers adopt this concept? How can anyone seamlessly combine people, buildings (place), processes, and technology?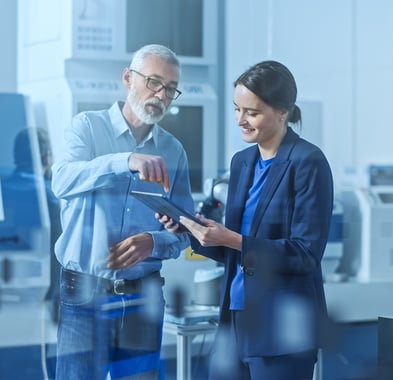 What Holistic Facility Management Entails
The prime goal of a facility manager is to create a conducive environment for building users, and to get maximum value out of the space they occupy. Thus, a holistic FM process starts with the facility manager focusing on people. Identifying their needs and priorities, adopting processes and technology to support those needs.
#1) Enabling people
FMs should adopt relevant processes to fulfill these needs. Then, deploy technologies that support these processes and help to guarantee efficiency.
Accurately pinpointing the needs of people fuels better decision-making. Ultimately, the focus should be on how to optimize the facility for the people.
Some common examples of these needs are:
Indoor air quality

that preserves health, and boosts comfort and productivity
Functional building systems with minimal downtime (HVAC, Plumbing, fire fighting, etc.)
Overall health, safety, and security while in the premises.
#2) Establishing processes
Managing the four major aspects of facility management is hard without well-defined processes, stability, and standardization.
After defining the occupants needs, FMs can proceed to utilize specific processes to bring order, stability, and higher efficiency.
Some of these processes include:
Work order management (from submission of work order requests to assigning them, completion, quality control, and closeout)
Spare parts inventory management
Routine inspections and maintenance
Establishing standard operating procedures for maintenance tasks
Emergency response planning.
While adopting processes, it's also important that each process is structured to be easily repeatable for handling that same situation in the future. So, whenever a similar situation arises, the maintenance team can simply use the same process over and over. This saves time and allows them to move on quickly to other tasks.
#3) Leveraging technology
Now more than ever before, facility managers need to understand technology, and leverage the solutions. Doing so can significantly improve the desired results with the other three aspects.
Tech integration is considered the responsibility of the IT department. Yet, facility managers need to do their own research. There are unique attributes of the property and the kind of business done there. This requires some kind of FMs' influence in the decision making process. For instance, the technologies used in manufacturing are quite different from those used in a residential building.
That said, some technologies that FMs can consider include:
A mobile-enabled computerized maintenance management software (CMMS).
Smart access control systems

Cybersecurity

, especially when managing smart buildings
Advanced maintenance strategies such as

predictive maintenance

.


#4) The buildings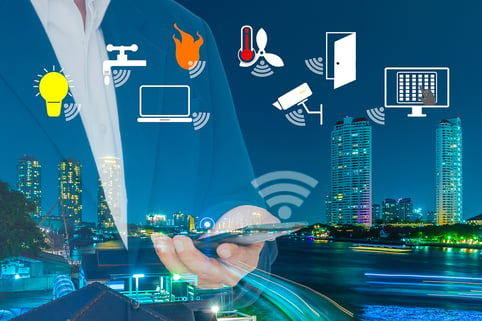 Of course, holistic facility management is deeply dependent on the upkeep and continuous improvement of the physical structure.
In all four aspects of FM, Building upkeep is usually the most robust and demanding area of expectations for facility managers.
It involves amongst other things:
Proactive maintenance strategies and practices.
budgeting and future planning.
asset management through the entire building lifecycle.
On- and off-site property management
Benefits of Holistic FM
Organizations that practise holistic facility management can expect to get the following benefits:
Streamlined processes and procedures by considering the impact of every ac
Lower operating costs since repeated work and efforts are minimized
Optimal support for all building users
Data is easier to collect and analyze
The decision-making process is easier since no information is hidden.
Final Thoughts
The average facility manager faces a busy workday. Yet, they must not lose track of the following - the needs of the people in the building and the upkeep of the physical structure(s). Handling all this without any loopholes or costly mistakes requires adopting relevant processes and technology. When all these four aspects of FM are considered and managed as a whole, they give better insight into what holistic facility management is all about.
–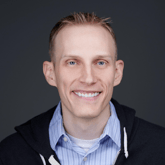 Our Guest Blogger is Bryan Christiansen, the founder and CEO of Limble CMMS. Limble is a modern, easy-to-use mobile CMMS software that takes the stress and chaos out of maintenance by helping managers organize, automate, and streamline their maintenance operations.
To learn more about Radwell International's Products and Service Offerings