The advent of 5G technology is a highly anticipated tech innovation, particularly in the manufacturing sector, which is poised to benefit greatly from this development. With promising benefits such as super-fast connection, low latency, ultra-reliability, more bandwidth than Wi-Fi and 4G LTE, and support for thousands of devices in one location, no wonder everyone is excited about 5G technology.
With 5G, you can browse the Internet ten times faster, download a full-length movie in less than a minute and stream crisp, clear 4K video. However, the full potential of 5G technology can only be realized when the extent to which it can fundamentally change the manufacturing sector is established.
To understand how 5G technology can revolutionize manufacturing, we'll talk about how 5G is set to transform the industry.
Improve performance
With a 5G mobile telecommunications network, business revenues could increase greatly by 2025. This growth in productivity will stem from the sophisticated 5G digital infrastructure that's guaranteed to streamline operations and increase output.
With 5G technology, remote expert and predictive maintenance will make it easier for manufacturing firms to implement efficient asset management strategies. This way, equipment failure, breakdowns, and downtime are significantly reduced or eliminated, which, in turn, minimizes the risk of losing customer confidence and concerns on low output.
Also, since 5G technology supports real-time supply and demand data collection and transmission, it becomes easier for manufacturers to monitor shortfalls and prevent overproduction. This enables them to efficiently serve the needs of customers, as well as minimize wastage and production costs. The effects of this on the bottom line will be no less than impressive as you will essentially be producing quantities based only on what is required, or at least, something very close to it.
Serve as the precursor of smart factories
The availability of 5G technology indicates that Industry 4.0, or the Fourth Industrial Revolution cannot be far behind. As manufacturing becomes "smarter," the capacity of businesses to address demand and improve factory conditions in real-time is a definite possibility.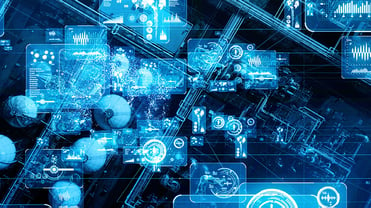 Smart factories have the unique ability to implement intelligent and dynamic strategies designed to improve production processes through automation and self-optimization. And aside from enabling manufacturers to keep track of the production of goods, 5G technology will help streamline all aspects of production, including planning, supply chain logistics, inventory management and product development.
The 5G setup will also enable smart factories to efficiently predict and function in accordance with customer demand forecasts. Doing so will ensure high-level product quality, lower production costs and production capacities that are responsive to what data is generated.
Transform the workforce
With the changing technological capabilities required in the manufacturing sector, we will see a distinct trend whereby a highly specialized skill set becomes in demand. The required set of new skills would be reflective of the changes and advances in technology.
Instead of the traditional factory worker role, future manufacturing professionals need to be able to operate, manage and maintain certain manufacturing processes. It would entail extensive mechanical machinery knowledge, as well as a profound understanding and appreciation for the complex technical requirements of running a smart factory.
Diminish job insecurity
One of the stumbling blocks to the quick adoption of new manufacturing technologies is the fear of people losing their jobs to machines or robots. However, digitization is merely change the manufacturing landscape, as well as the labour market.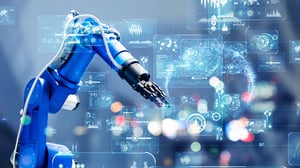 The skills gap only needs to be recognized, studied and filled. In short, there won't be a shortage of jobs for people. However, the government, businesses and academic institutions must be able to identify strategies that will enable manufacturing workers to acquire the digital skills needed for them to thrive in smart factory setups.
The role of humans in the production process remains crucial, even as most processes are automated. As robots and AI take over specific functions, human co-workers can oversee operations and engage in higher-level roles. Management teams also need to work on reassessing talent and realigning it to support changes in operations.
Businesses also need to be willing and ready to invest in their employees for skills acquisition and development. This way, they can ensure that they will remain competitive and effectively future-proofed – prepared to compete in a dynamic, rapidly changing market.
Lead to a promising tomorrow
5G technology is expected to be a major game-changing factor in the industry that will revolutionize manufacturing as we know it. And although the availability of 5G networks is yet to be realized, industries need to prepare themselves to ensure that they can take full advantage of what 5G offers as and when it happens.
Testing and experimentation, research, product development and legislation are among the key elements that need to be tapped to ensure that, once 5G technology becomes mainstream, the workforce and infrastructure required to maximize its functionality are already in place. In doing so, the benefits anticipated from 5G technology can be exploited to ensure a productive future for various industries and the economy as a whole.
Maintaining a competitive edge
To remain efficient and profitable, manufacturers must take a proactive stance in terms of preparing for the widespread adoption and application of 5G technology.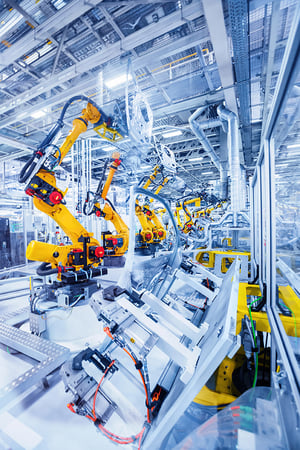 Businesses need to have a program, plan or strategy in place designed to help them seamlessly transition to 5G. This will require a review of both their physical and human assets. Buildings, machines and labor need to be re-evaluated, and flaws, loopholes and weaknesses in the system need to be identified and addressed.
Instead of waiting for technology to shake up the way you run your business, you need to prepare your company to ensure a smooth integration into a 5G-run system. You need to identify obsolete machinery or equipment, as well as prepare for the investments you'll need to make to ensure your equipment is future proof.
You also need to identify skills gaps among your employees and be willing to help them in acquiring essential training and certifications. Doing so will equip them with the level of readiness and capabilities needed to perform future functions under the 5G umbrella.
The end result of all these preparations would be the provision of the required technology and infrastructure, and a productive workforce that will give you the edge you need to remain competitive.
The future is 5G
The inevitability of 5G technology becoming mainstream makes it paramount for manufacturers to prepare for its arrival. Of course, no one can really force businesses to adopt 5G technology, but the fact of the matter is that 5G networks are set to overtake 4G and LTE.
For example, in the automotive industry, the 5G mobile network is set to transform the process of car body construction as wirelessly connected production robots will only work using 5G. Even the speed at which vehicles are serviced and issues are addressed would be influenced by 5G as garages and repair shops depend on secure software updates for complex telematics. Also, the degree to which you'll enjoy video streaming as a passenger will depend on your 5G connection.
Simply put, 5G technology is something you need to prepare for and embrace to remain established, stay relevant and be competitive in the world of manufacturing.
To learn more about Radwell's products and service offerings
For a behind the scenes look at Radwell