"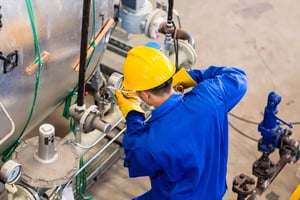 When looking at all that goes into a reliable process, one must be able to see maintenance is only a portion of the process. There are so many different inputs to not only the process, but also the assets themselves. Consider raw material variations, how the equipment is operated, quality specifications, and demand for the assets.
Maintenance is not the silver bullet to success. Success comes from the
entire organization working together
. However, in my experience, one of the things the team I was part of did to highlight this was to eliminate 90% of the maintenance-related issues. The result was moving from 58% original equipment efficiency (OEE) to 65% OEE. Upon deep diving the production loss data, numerous issues came to light:
Excessive time lost to changeovers (as a result of poor forecasting)
Excessive time lost to out of specification raw materials (there were no incoming inspections or supplier certification programs)
Operating the equipment beyond the design specifications (no capital to upgrade or replace the assets)
Excess break and lunchtime were observed across shifts
Particular crews were able to consistently achieve higher performance (they were the most senior and knew the equipment and process)
Significant downtime at shift changes (since there were no operating procedures and standards, each crew would come in and "setup" the equipment the right way).
It is not to say, there were no failures caused by poor maintenance, but we were able to drive down the volume of maintenance issues to highlight that there needed to be a focus on all aspects of the manufacturing process.
How much maintenance is responsible for
Once companies start to categorize and quantify the losses, the results are surprising. With the results available, organizations can start to bring all functions together to take a holistic approach to eliminating the losses. So what functions are typically responsible for the losses;
15% sales/marketing – caused by unrealistic delivery commitments, order size, and product specifications
23% production – caused by improper planning, poor operating procedures, and operator errors
17% maintenance – caused by improper maintenance, poor planning, and insufficient technical skills
12% procurement/stores – caused by wrong parts, late deliveries, poor vendor selection, and mismanagement of inventories
22% plant engineering – caused by improper design, and undocumented modifications or changes
11% plant management – caused by poor management philosophies.
Next steps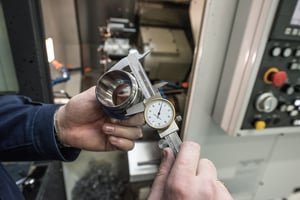 To drive sustainable improvements in any manufacturing organization, there needs to be a holistic approach involving at an absolute minimum operations, maintenance, engineering, and HR. This will ensure that any request made of the plant can be handled appropriately. Once Sales and Marketing is brought in, the organization can truly optimize the manufacturing process and deliver maximum value from the assets.
As a first step, get operations involved and focus on centerlining (standardize the setpoints and operating parameters across all shifts), standard operating procedure (SOP) development, etc. This will start to eliminate the variability in the manufacturing process and reduce the amount of small nagging issues.
For more information about Radwell International
James Kovacevic, principal instructor at Eruditio, a CFE Media content partner. This article originally appeared on Eruditio's blog.
"