People need to be talking about diversity and leaders need the appropriate skills to insure diversity, equity and inclusion in the workplace. Having a DEI plan for an organization has to be developed as something that is both solid and sustainable and avoids common mistakes that are often made.
In a recent chat for USA Manufacturing Hour on Twitter, Bekah Mechtensimer of Empowering Pumps & Equipment in Alabama led a discussion about leadership and diversity, equity and inclusion (DEI) within the manufacturing space.
Most Important Qualities A Leader Should Have
The chat began with participants sharing what they think are the most important qualities/values a leader should have.
Rebecca Prox from DSI/Dynamatic in Wisconsin said, "There are MANY great qualities for leaders to have, but one of my favorites is that a good leader grows other good leaders."
Kelley Plats from North American Coating Laboratories in Ohio said, "Yes! Leaders lift others up! Love it!"
She added, "To me its ownership, empathy, gratitude, and curiosity!"
Sue Nordman from Obsidian Manufacturing in Illinois said, "Integrity, great communication skills, organizational qualities, empathy, collaboration, forward thinking, inclusive mindset. There's probably more but those are what first comes to mind."
Dan Bigger from Optessa Inc in New Jersey said, "Listening, empathy, and expertise."
Velavu in Canada said, "Empathy is huge!"
Matt Long from Aviate Creative in New Jersey said, "Efficient, organized, charismatic, innovative, always learning, and a someone who is a motivator. Common traits among all good leaders!"
Erin Courtenay from Earthling Interactive in Wisconsin said, "Thick skin with an empathetic core; Deep knowledge with a thirst to learn; The courage to practice humility."
Brash Inc in Canada said, "Firm believer in a human-first approach to most everything, incl leadership. Empathy is key here, trust and someone looking to empower. If people feel valued, heard, understood, and have their expertise trusted, they'll do incredible things. Lift people up!"
Velavu said, "A great leader is someone who shows empathy, has great communication skills, and is able to empower their team."
Pavel Stepanov from VirtuDesk said, "For me, a leader should be strong and compassionate."
Missy Moorefield from Southern Fasteners & Supply in North Carolina said, "Being willing to do the grunt work."
Val Weber from Monofrax in New York said, "Empathy, humility, willingness to fail."
David Crysler from The Crysler Club in Michigan said, "You need to empathize, engage, and empower. You need to be able to make fast decisions based on limited information. You can't be afraid to make mistakes. You must take ownership for what happens with your team."
Emily Kite from Obsidian Manufacturing Industries in Illinois said, "A leader should be able to actively listen, and provide compassion. Just to name two!"
Nicole Donnelly from Donnelly Marketing Group in Virginia said, "Oooh awesome question! I would say great leaders are vulnerable with their team, have high integrity, put the needs of their people above their own, are purpose driven and inspire others to be so, and are always."
Kati McDermith from Manufacturing News in Illinois said, "I look for a Servant Leader always, maybe that is a group of qualities. I have some really great leaders at Manufacturing News."
Felix P. Nater from Nater Associates Security Consulting in North Carolina said, "Empathy, Compassion, Flexibility, Adaptability, Good Listening Skills, Slow to anger, Good decision making and more…"
Julie Basello from Radwell International in New Jersey said, "For me, a great leader is someone who listens actively and understands people-what they need and what motivates them."
Nigel T Packer from PelaTis Online in Wales, UK said, "A great leader is someone who surrounds themselves with great people and elevates them to achieve their full potential."
Paulie Rose from RCF Technologies in Missouri said, "Good answer, Nigel."
Host Mechtensimer said, "Honesty, Compassion, Intention…the list could go on and on! But at the end of the day, we feel the most important quality/value a leader should have is to care about people."
What Leaders Do Well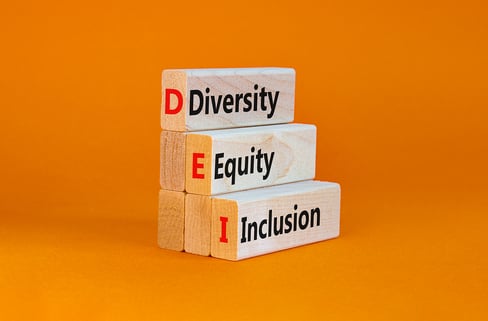 Next the discussion turned to what participants think leaders in manufacturing are doing well. In addition, participants also shared what they think leaders could be doing better or differently.
Bigger said, "I think there is much more to be worked on than not. In every manufacturing position I have ever worked in the employees just wanted to be heard. So, I did my best to give that to them. That needs to be a priority."
Kirsten Austin from DCSC Inc. in Missouri said, "I think many are doing beyond awesome! This has been a tough few years. I do however, think a few leaders should be faster to invest in technology. It would help their efficient talent become more so and help while we all try and fill positions!"
Nordman said, "Well, personally speaking, in the last 2 years I've pivoted more than I ever imagined I could. So I think most leaders are learning to be flexible and resilient. Doing differently? I'm not here to judge. I think we are all doing the best we can. We all need to win."
Bigger said, "Good answer Sue. You leader you."
Whitney Koch from Welker, Inc. in Texas said, "So true. It's important to remember people are doing the best they can with the tools they have. Hopefully people are open to pivoting and growing too."
She added, "As to what leaders should be doing better or differently…I'd like to see more manufacturers partnering with school districts and trade schools to talk about manufacturing professions."
Prox said, "Manufacturing leadership, as a whole, has been good at pivoting during uncertainty. But, leadership has been stressed and not putting mental health first in their organizations. I've talked to many who don't have a mental health program in place for employees."
Velavu said, "Agreed, looking out for the well-being of employees, both physically and mentally, is so important to the success of any organization."
Plats said, "Adapting to overcome issues in the supply chain, leaders have had to be more nimble and find new routes to conduct business. Better/different: don't forget the struggle you're having now! Learn from it!"
Stepanov said, "All eyes and ears on this one."
Packer said, "Like a captain of a ship, manufacturing leaders should be aware of the weather conditions ahead and steer the business to avoid storms."
Nater said, "From my outside view as an advisor, their work in creating opportunities for the younger employees especially marginalized is noticeable."
He added, "Managing professional growth along the way so as to ensure professional development and technical knowledge are in alignment. A supervisor who doesn't correct locker banter lacks in professional development requisites."
Kite said, "I haven't been in the field for very long but our president, Sue Nordman, does a wonderful job keeping constant communication with everything that goes on in the company!"
Long said, "I'm going to defer to the experts for the answer here and take the time to learn. I do get the impression that Manufacturers performed admirably in the face of difficult problems as a result of the pandemic, though."
Moorefield said, "Communication is always key!"
Kite said, "I couldn't agree more! It is so important to have open and active communication in the workplace."
Courtenay said, "As a collective: manufacturing leaders are great at sharing pride in their product and in their people. As a group they tend to struggle with leveraging change for growth."
Brash Inc said, "Navigating a complex environment! Between the supply chain crisis, changing consumer behaviours, and a pandemic, they've had a lot to try and work around to get things done that used to be more routine once upon a time. It's a hustle! So much respect!"
Weber said, "Manufacturers showed how well they could adapt to change through Covid. Manufacturing needs better PR to attract young people."
Donnelly said, "Leaders in manufacturing are great at the technical stuff - engineering etc. they can be better at the people stuff (being forward thinking with employee benefits, culture, work environment) and marketing."
Host Mechtensimer said, "Advocating for the skilled trades gap and the manufacturing industry as a whole. A lot of progress has been made to create awareness around manufacturing and the great career paths it has to offer. We just need to keep building on this momentum. "
Diversity, Equity, & Inclusion (DEI)
Participants were then asked to share their thoughts on what they think about Diversity, Equity, & Inclusion (DEI) within the manufacturing space. Participants shared their thoughts including whether or not they thought enough was being done.
Bigger said, "Frankly, I just don't understand why this is still an issue and being talked about. Regardless of where you come from, what color you are, religious background, or whatever, if you can do the job you should be given the job. So, if we are still asking this, NO."
Austin said, "What Dan said. If you're qualified, work hard and care ~ you're in."
Prox said, "I don't think I'll ever feel enough is done in these areas. I think it's missing from many organizations in manufacturing."
Moorefield said, "I agree with you! I love my company, but I do feel that we need to work on this aspect."
Nordman said, "I think everyone, not just manufacturing, can always do more when we talk about DEI. It needs to be at the forefront of a leader's mind when making decisions."
Kite said, "I think speaking to specifically gender on this one, women have been making more of a move into the skilled trades lately but I think it could be better. Time shall tell…"
Stepanov said, "I agree with you. We all have different strengths and weaknesses. That's what makes us unique."
Plats said, "This is a tough question to answer as I don't have a solution. What I do know is that at times it is seen as performative rather than authentic. With any initiative it needs to come from a place of authenticity and not gimmick."
Koch said, "Welker is pretty diverse because the Houston-area is diverse. Interested to hear what other manufacturers do related to DEI."
Courtenay said, "This is related to my answer to (A2) - leveraging change for growth. There is so much opportunity to engage a diverse work force both for social equity but also to keep USA mfg vibrant and competitive."
Austin said, "Love it."
Crysler said, "I think most companies are in the right mindset with this and some have formal programs in place. The challenge is getting more people (including young people) to recognize that manufacturing is a great place for your career with many, many options!"
Long said, "I'm afraid I'll have to defer to the experts on this one as well. Manufacturing has struck me as an industry based on skill and merit, though I'm aware this may not funnel through to the senior positions and I could be way off!"
Brash Inc said, "I cannot comment on enough for manufacturing compared to other industries, but there's always room for growth as we learn how to be more inclusive as a society. It's a constant evolution, the work will never be "done" but it will always change as we change."
Host Mechtensimer said, "Diversity, Equity, & Inclusion (DEI) has definitely improved in this sector but there is still much that can be done to really foster this and advocate for it within our companies and industry as a whole."
Poor Leadership and The Great Resignation
The discussion turned to poor leadership. Participants were asked to share if they think poor leadership and lack of DEI initiatives have contributed to the great resignation. Participants also shared what they think needs to change to positively impact employee satisfaction/retention.
Bigger said, "Listen to them. I think it is a lack of leadership and understanding. Find ways to integrate people into the company instead of finding way to reject them. If they are good for the company find a way to make them a part of it. Perfect example is Moms."
Nordman said, "I think the great resignation happened because we are in the midst of a huge reset. So maybe some weren't prioritizing DEI like they should and it made the grass look greener in other places. Leaders need to take care of their people. It's that simple."
Koch said, "Totally! It's a worker's economy right now, so if someone is affected by poor company leadership or management, they can more easily find a better opportunity."
Prox said, "I think the "great resignation" had more to do with how people were (or were not) dealing with what had been thrown at them over the last 36 months. We've been asked to change FAST and many of us don't do that well."
Koch said, "It's been eye-opening to read about how virtual work was a more positive experience for some who otherwise experience workplace discrimination. Forcing a return to office when there isn't anything in place to address that could drive more workers away."
VirtuDesk said, "In general, it's yes for us. A lot of businesses had closed and people lost their jobs. They cut the muscle of their businesses and not the fat. They are unprepared. As business owners, you have to bulletproof your business and be compassionate to your employees. "
They added, "Future proof your business."
Kite said, "Poor leadership is one of the biggest factors of turn over. I feel like as an employee if you don't feel supported than a disconnect tends to develop. Praising good work and showing work is appreciated goes a long way!"
Host Mechtensimer said, "Absolutely! Having leaders that care about their people and show it makes a significant impact on employee satisfaction in the workplace."
She added, "We need more companies and leaders to be more people-centric if they're going to make a real change in employee retention."
Being Better Advocates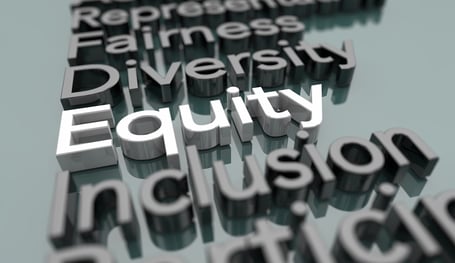 The discussion wrapped up with participants sharing some ways we can all be better advocates for ourselves and our colleagues.
Bigger said, "I am going with my standard answer for this chat. Listen to them. Ask others how they are and how you can help if they need it. Just have conversations and get out of your little niche of the world."
Prox said, "Always works, Dan."
Prox added, "Just checking in on each other from time to time goes a long way. Go to lunch with someone. Buy them a coffee. Bring in some music on a Friday afternoon. Take care of the people you work with, no matter your position."
Austin said, "I love that Rebecca! It's so simple but pays off to actually care. I know so much about my team, their families, hobbies etc. Plus we do simple things like bringing pizza in for lunch on b-days or just doing a team holiday event."
McDermith said, "Lead by example!"
Koch said, "Focus on what you feel strongly about and see how you can make changes in that area. It might take a while, but someone needs to get it started."
Plats said, "Be there to listen and support them. Be helpful when you can, point them in the right direction of someone who can when you can't."
Nordman said, "I refer back to question 1 answers. The first thing that comes to mind here is communication and empathy. Get on their level and listen to them and talk to them.
Moorefield said, "I always go back to communication. For myself - I need to be better about speaking up when I have ideas to share. For others - checking in with my coworkers to see what ideas they have."
Brett from FreightPOP in California said, "We can stand up for what we believe in and speak out when we see something happening that isn't right. Checking in on your co-workers and making sure everyone is heard goes a long way, especially now with so many jobs being remote/hybrid."
Brash Inc said, "Checking in with people and validating feedback as it comes in. Don't get defensive, listen. Seriously. Listen. And when you notice the louder team members interrupting or talking over others, stop the conversation and create space for everyone to be heard."
Host Mechtensimer said, "We can support one another, be kind to one another, and speak up for one another. Advocating for ourselves and others shouldn't be just an option, it should be what we all strive to do."
According to Gallup.com, to implement an effective DEI Plan for an organization, it is important to take the first steps. First, identify DEI priorities based on a true assessment of the current state of the organization in terms of DEI. Next consider how the work will get done to create the future state of the organization. Lastly implement a plan that will not only be effective but one that can be sustained within the organization.
********
About #USAMfgHour
Anyone who champions U.S. manufacturing can join in on a new conversation each week on Twitter using the hashtag #USAMfgHour. The chat starts at 11 a.m. Pacific Standard Time/2 p.m. Eastern. Share positive blog posts, helpful articles, news, important information, accomplishments, events, and more with other manufacturers and supporters from throughout the country.
Are you interested in hosting a #USAMfgHour chat? Contact organizers @DanBiggerUsaMfg, @DCSCinc, @SocialSMktg and @Radwell_Intl
To learn more about how Radwell can help your manufacturing operation