Effective case studies can get a company noticed. Strong Case studies tell a unique story, focus on the benefits to a consumer and/or illustrate specific solutions that a company can provide. These points are all excellent reasons for adding case studies into a business marketing plan. In a recent chat for USA Manufacturing Hour on Twitter, Host, Paul Kiesche from Aviate Creative in New Jersey led a discussion about how incorporating well-constructed case studies into your marketing/sales efforts can connect the dots for a potential buyer using valuable real-world context.


Case Studies: How They Are Used and Where They Are Shared
The discussion kicked off with participants sharing information about some of the ways case studies are being used and where they are shared by businesses.
Dan Bigger from Optessa Inc in New Jersey said, "We have a lot of case studies and I try to use them everywhere as they are basically our line card. They show our value to our customers and future customers about what we can do for them. "
Sue Nordman from Obsidian Manufacturing in Illinois said, "I'm here to learn on this topic. I'm going to break some rules and answer with a question. Most of our case studies are internal for our eyes only. How do you deal with a lot of NDA's but you want to do case studies?"
Kendie Bonner from Snaptron in Colorado said, "We collaborate with customers that also want to benefit from exposing the benefits of their product."
Dave Meyer from BizzyWeb in Minnesota said, "It's totally valid to share "redacted" or anonymized case studies. The trick is to share enough that you convey how you solved the problem (and how it applies to prospects) without sharing personal details. You also need to be specific enough so it doesn't look fake."
Victor Lee, a Manufacturing Supporter in New York said, "Suggested - call them "success stories"! Case study can be positive or negative. You want the reader to know that you help your clients succeed As "success stories," readers get that impression, even if they don't read the case study."
Nordman said, "We walk a fine line with this. The trouble is when we solve a problem for a customer, they don't want their competitors to know the problem is solved and how they do what they are doing. So it's not just the details of the customer/part that is confidential."
Melissa from Aviate Creative in New Jersey said, "You can create case studies without needing to include a customer's name. Anonymous case studies are extremely effective and powerful as they let a prospect "step-in" and visualize reaping the same or similar benefits through a company's solutions."
Dana Engelbert in Mississippi said, "In addition to what Dave Meyer said, you can always ask a customer if it OK to use a project in a case study. I've worked with lots of NDAs, but sometimes it works out. Just be sure to document agreed-upon info to be used."
Meyer said, "For sure Dana! NDAs are great, and always make sure to run it by your customer before you publish and give them edit rights."
Ruby Rusine from Social Success Marketing in California said, "We've published a few case studies on our blog. It serves as a reliable way of showing we know what we're talking about. For us, case studies are mostly unique to each brand and, if written properly, can be a perfect medium to attract potential clients."
JD from Cleveland Deburring in Ohio said, "When we do them, I share them on all the platforms we share content to; Twitter, FB, GBP, and LinkedIn."
Kirsten Austin from DCSC Inc. in Missouri said, "Hi JD, awesome answer!"
Engelbert said, "Case studies are incredibly helpful in media outreach. You can use them to demonstrate an actual application of your product/service and the actual problem it solved."
Meyer said, "We're all over case studies for our business and our clients. We have a brand new site about to launch, but here's our current case study page (searchable by type of work we do): https://bizzyweb.com/our-portfolio/"
Gail Robertson of Gail Now in Canada said, "Case studies can be used in a blog/website - then pull out bite size pieces on social media. Create a video- point to case study. Sooooooo much opportunity for Sales people to leverage this…. Let me repeat that… lol … SO much opportunity for sales people!"
FreightPOP in California said, "We share our case studies on our social media channels, and they are all available on our website. We also link to them at the end of an email if it is relevant to the situation/potential client!"
VirtuDesk said, "We are using case studies to give facts and provide accurate data. This also increases the credibility of the data we provide because there is methodology. We usually do this when pitching for our company."
Adam Baker from Schooley Mitchell in Pennsylvania said, "We have "Good News" Memos that summarize savings our clients have achieved and send those to prospective clients that it would resonate with. We then invite them to connect to learn more about how we did it. "
Tod Cordill from Moderno Strategies in Oregon said, "Custom manufacturing companies (I include commercial printing companies in this category), an Our Work or Projects section on your website can be more effective than a blog. It can be full case studies or brief project overviews like this: https://premierpress.com/projects/"
Ingor van Rooi from Networking Ninja in Canada said, "I use them during a discovery call or when I'm teaching a webinar to show potential clients the value of what I offer and why they need my particular solution to solve their problem."
Matt Long from Aviate Creative in New Jersey said, "Case studies are so beneficial because they're designed to inform but have the potential to indirectly address pain points and close deals."
Pavel Stepanov from VirtuDesk said, "Case studies make your data more credible. It also removes the question "why" because there are actual results."

Host, Kiesche said, "When prospects are deciding between you & your competition, having an arsenal of case studies can tip the scale in your favor."

He continued, "Studies help assist potential clientele in making informed decisions which can reassure them that what you offer is what they need. Most industries typically have an inventory of successful stories and yet are hesitant to use them."



Challenges and Concerns

Related to that hesitation that companies sometimes have, the discussion led to what challenges or concerns companies may have around developing case studies. Participants shared their thoughts.


Bigger said, "I think the big things manufacturers deal with is sharing information about their customers. This is one of the main problems I had getting this done in previous positions. Just be vague on customer details and it can be done."
Rusine said, "Time is our biggest challenge so far. A2: Our case studies can take months of strict monitoring before we have enough analysis to present any significant data. Although we've only published a handful ourselves, we can confidently say they're all credible."
VirtuDesk said, "Same here, Ruby. We are only able to create one when we built our PR team. They required it from us."
JD said, "I would say the only or main challenge is waiting for that "out of the ordinary" request to come across the order desk. We prefer to do case studies about the "extra-ordinary" instead of the basic day to day so as to showcase our range and expertise."
Meyer said, "Like Sue already mentioned, it can be tricky to share enough detail to be helpful if your projects tend to be confidential or hyper-competitive. They also need to be "real" (not fake). We see lots of this in the market - "Bob, engineer" is hard to verify."
Baker said, "Nailed it - it's challenging to balance being specific enough that it's relevant, with enough info redacted that you protect your client's privacy, while also presenting a document that looks / feels legit."
Nordman said, "This speaks to me...there are just so many out there that don't want any of their information shared. "
Stepanov said, "Time, because case studies are time-consuming."
Nordman said, "I guess I got in a hurry on my first answer. Our biggest problem with case studies is working around NDA documents."
Engelbert said, "Time is a big one. NDAs another. Also who will own them. It is OK to have case studies that can be used only for specific sales/marketing/media uses."
Bonner said, "I already mentioned this issue, but as a small component for products we have the challenge of a quite a few NDAs in place with our end customers. We usually collaborate with our long-term customers that we're comfortable with to show off our products."
VirtuDesk said, "Common Challenges: -Fear and Unawareness -Time-consuming -Client Participation -Sharing of Data -Security"
Kyle from Tuffaloy Products in South Carolina said, "Lack of testing environments, poor visibility, benefits of "traditional" materials."
Brash Inc in Canada said, "Time and nondisclosure agreements! Not all of our clients want people to know they hired us to make their technology. "
Rebecca Prox from DSI/Dynamic in Wisconsin said, "Our challenges are often our customers don't want to be named, or choose not to give us information to create a case study. We work around it as best we can."
Long said, "Client approval and disclosure of potentially sensitive information. Another challenge is people simply not recognizing the value of case studies as marketing and sales tools."

Host Kiesche said, "For a case study to be successful you DON'T need:
An extraordinary outcome

Complex situation

A huge "win"

Statistics, metrics or data
Case studies should offer examples of solutions and spotlight benefits, results and outcomes because of those capabilities."

He added, "Oftentimes there is a perception around what information case studies should or shouldn't showcase." This led to the next discussion point.



Anonymous Case Studies without Brand Names
Participants shared their feelings about using anonymous case studies that don't mention a brand name. As is often the case, everyone had opinions to share on this point.

Bigger said, "I am more than fine with is as long as it covers a topic which a prospective customer would find valuable. This is the first time in my career I have case studies to use. This make Danny very happy."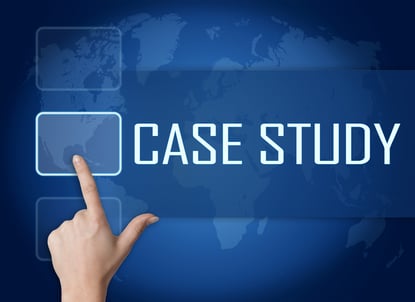 Prox said, "A lot of times this is what we must do. We're OK with it, though we'd prefer to name names. It's more credible that way."
Rusine said, "Anonymous case studies are alright, as long as it has enough data to back it up. For us, what's really important is how feasible they are for us and our clients."
Kati McDermith from Manufacturers News in Illinois said, "From where I sit, I am not sure in what instances the specifics would be beneficial for the reader. They would want to identify with an industry or experience, though."
Cordill said, "An anonymous case study includes the industry. As with any case study, you need to highlight the problems the company is faced with."
Melissa from Aviate Creative said, "Case studies can offer an example of a company's solutions while also spotlighting the specific positive benefits, results and outcomes of their customers because of those capabilities."
Meyer said, "Sometimes it's necessary, but it shouldn't be a crutch or license to make stuff up. If you share an innovative process to solve for a specific solution, you can still convey why you're a good fit. Focus on the prospect need and how you solve."
Nordman said, "I'm very cool with that. But there can still be issues with disclosures. Unfortunately we can't just say "A customer had a special part and we made a fixture that could hold it." There just isn't enough there to be useful."
Host Kiesche said, "We find that there is far more to say than companies realize. You are solving a problem, a concern, a pain point, or something, so we talk about solving their problem and that is far more than talking about a part."
Bonner said, "I like this idea. Especially with the challenges of not being able to share customer's information. I would be interested in seeing examples of how this is effectively done."
Engelbert said, "Anonymous case studies are fine! The ones I use with media (often boiled down from more detailed sales-focused ones) are a single page with: challenge/opportunity, solution, result. Super simple."
JD said, "We think it's fine and in most instances, the best way to go."
Tuffaloy Products said, "If someone is willing and able to have you name them in a case study, great. Hopefully, it'll drive traffic to your website and gain feedback...positive feedback!"
Long said, "As long as the purpose and message of the case study remains clear, anonymous case studies are fine. The important thing is that they add value to the situation in which they're used."
Host Kiesche said, "Anonymous case studies are extremely effective and powerful as they let a prospect "step-in" and visualize reaping the same or similar benefits through a company's solutions. The brand name if you use it is a 'nice to have' but not a must."
He added, "Architecting and crafting a case study doesn't have to be difficult. Many use the popular PSR format." This led to the next point in this discussion.

Format or Sequence
Participants were asked to share what format or sequence they write case studies in.


Rusine said, "We usually build our case studies using following outline: 1. What is the objective? 2. What are the obstacles? 3. What is the process? and; 4. What are the results?"
Bigger said, "No idea, our case study guy isn't here to answer this. I know we have a bunch of new case studies coming. Again, I'm just the sales guy."
Baker said, "Just" the sales guy? No one on here is buying that line from you!"
Prox said, "Just the sales guy."
Bigger said, "I like to keep it simple. I don't have to do sales and marketing all by myself anymore."
Prox said, "The case study format we use is Problem/Solution. That's the crux of our business. We solve specific problems for the industries we touch."
Austin said, "YAY Rebecca! Great answer!"
Nordman said, "I'm sitting back and learning on this one."
Curt Anderson from B2BTail in New York said, "Same."
Baker said, "Same here."
Kati McDermith said, "I am taking notes for MNI too! I think Obsidian Mfg case studies would be awesome!"
Nordman said, "It's a goal of mine. And when I set a goal, it's gonna get done!"
Bonner said. "This most usually the breakdown of our case studies: -Challenge -Solution -Result."
Tuffaloy Products said, "Explain the background, evaluate, propose solutions, state your conclusion...then ACT! If possible."
McDermith said, "Show us how, Paul."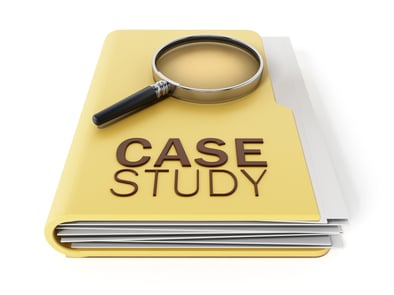 Host Kiesche said, "The format for a case study varies and they should be created to include a "before" and "after" scenario and include elements like:
Goal, Problem or Challenge

Story, Experience or History

Solution(s) Implemented

Result, Outcome or Key Takeaways"

He added, "Keep in mind that case studies can be generated to hit multiple marketing objectives." This led to a discussion about the benefits to case studies.


Problem/Solution Situation
Participants were asked to share what other benefits besides a problem/solution situation do well-written case studies offer. They shared their thoughts.


Prox said, "Our Sales Team uses case studies (success stories) as a tool to close a sale."

Bigger said, "I don't have a great answer for this, but I assume that they can highlight industries you work in which can help you, you will love this Paul, niche down within the market."
Host Kiesche said, "Uh yes."
Rusine said, "Case studies highlighting success stories can be great tools for nurturing leads, building credibility, and providing evidence of solutions a company can provide."
FreightPOP said, "Case studies can give your company credibility, while also being a great SEO opportunity for your website."
Meyer said, "SEO, showing a focus on your customer and how you can help, personalizing your products or services, showing innovation or creative approaches to problems... the list is long!"
Bonner said, "Case studies also assist our sales team and build brand trust."
Nordman said, "I've always thought that they build a brand's credibility. They give testimony to all the brand claims to be."
Host Kiesche said, "Absolutely."
Long said, "The way they're written, designed, and presented to your audience has the potential to influence the way your brand is viewed. A good story can always be ruined by bad writing."
JD said, "Brand awareness, lead generation, and SEO juice when shared and linked appropriately."
Tuffaloy Products said, "Case studies allow us to collect suggestions on how we can improve our products and overall business. Building credibility and receiving feedback are crucial when trying to strengthen your brand."

Host Kiesche said, "Generating case studies also offers the opportunity to share details about
The interaction between your company and its customer relationships

Real-time insights or takeaways post project

Market insights as you navigated the project"
He added, "Curating customer data then writing and designing case studies is a best practice in general."

Can Case Studies Help You Stand Out?
Participants wrapped up the discussion by sharing if they know how case studies can make a company stand out from its competitors.
Prox said, "We highlight the technology since that's what sets us apart from our competition. We don't have competing companies, we have competing technologies. We always indicate in our case studies why ours is best in certain applications."
Bigger said, "Yes Sir, they can highlight the things that we can do much better than our competition and we do that with the several I have read already."
Rusine said, "Yes! In our line of work, case studies are a preview of how we deal with our clients' business concerns. Case studies are like testimonials to our services – they show how determined and dedicated we are in providing solutions and approach setbacks."

Host Kiesche said, "Case studies show:
Proof that you have a customer-centric approach

That you have solutions to common pain points

Successful stories, experiences and outcomes"
He added, "The endgame is that case studies provide significant credibility and are the perfect medium for showing that people are using your product(s) or service(s) and finding success doing so."



********
About #USAMfgHour
Anyone who champions U.S. manufacturing can join in on a new conversation each week on Twitter using the hashtag #USAMfgHour. The chat starts at 11 a.m. Pacific Standard Time/2 p.m. Eastern. Share positive blog posts, helpful articles, news, important information, accomplishments, events, and more with other manufacturers and supporters from throughout the country.
Are you interested in hosting a #USAMfgHour chat? Contact organizers @DanBiggerUsaMfg, @DCSCinc, @SocialSMktg and @Radwell_Intl
To learn more about Radwell International