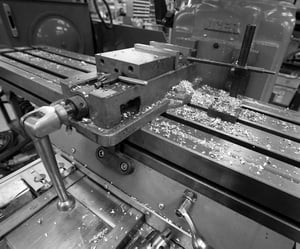 A modern machine shop automatically adds value within a manufacturing operation. For starters, a modern machine shop houses equipment, usually old and new, that enhances manufactured products in some way. The machine shop is a value-added aspect because anything that happens in the machine shop further enhances and completes a product that is being produced in a facility. Adding value is the enhancement of a product during the process. Let's look at why a machine shop adds value.
Any machine in a machine shop environment that is machining, plating, polishing, cleaning, or assembling is making money for a manufacturing operation. The nature of adding value is the transformation of the item during the process.
Assisting the Repair Process
When a repair is necessary, the machine shop can often become a key ingredient to the repair. Creating components that would otherwise be expensive to purchase for the repair can save a repair shop significantly.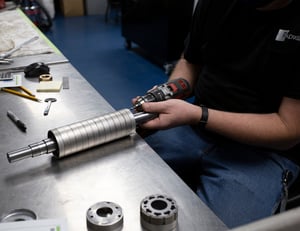 Producing Obsolete Items
In many instances, when repairs are necessary and an obsolete part if the answer, machine shops can be instrumental. By utilizing machining tools such as lathes or CNC machines to craft the missing part, an otherwise obsolete item becomes repairable. This can save an operation time and money and allow the operation to remain up and running at minimal cost for repairs.
Adding value through additional services
What is produced in a machine shop isn't the only thing that adds value. Things like precision measurements prior to work being produced, packaging for delivery of products produced and design and drawing of product prior to work commencing all add value. Additional products and services from the machine shop greatly add value to the manufacturing experience as much as the parts and products produced in the machine shop
Consistent and efficient
Machine shops are nothing short of being consistent and efficient. With the use of CNC machines and the computer software that goes with them, the design only needs to be programmed once. Once the design is perfected, the machines and their software will produce the same part time after time. With the ability to produce quality part consistently and efficiently, the customer will never be let down.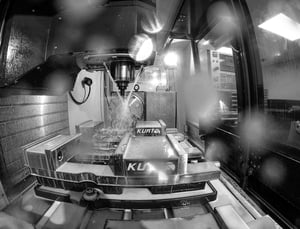 Future Proof
The Industrial Manufacturing Industry is always advancing forward when it comes to technology. The machines that are in machine shops are the future. CNC machines are not going out of style anytime soon and are one of the more advanced forms of manufacturing machines. They make use of the two things that are important to Industry 4.0 and the soon to be Industry 5.0. Computer programs, robots, and a human operator. CNC machines are the ideal machine for Industry 5.0.
There are certainly benefits that are value added whenever a machine shop is utilized. From basic machine shop equipment to advanced and automated machinery, there are many avenues for producing products to enhance the manufacturing process.
To learn more about how Radwell can support your manufacturing operation
For a behind the scenes look at Radwell