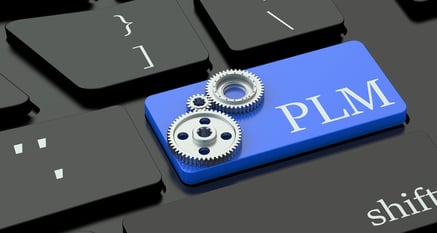 Product lifecycle management, or PLM, is the process of managing the entire lifecycle of a product from inception through end-stage disposal. It is sometimes considered one of four information technology cornerstones for a manufacturer, alongside customer relationship management (CRM), supply chain management (SCM) and enterprise resource planning (ERP).
The PLM concept began in the mid-1980s when American Motors Corporation (AMC), intent on establishing a competitive advantage over the auto industry giants of the time, put its focus on using technology to speed the product development process. Although AMC was ultimately acquired by one of those giants, its innovations were integrated into modern manufacturing tech and have played an invaluable role there ever since.
Those innovations included the incorporation of computer-aided design (CAD) software to increase engineering productivity, as well as the establishment of a central database where all drawings and documents were stored. The latter streamlined communication, sped conflict resolution and reduced costly engineering changes.
Today, technological advances have left their mark on all areas of the PLM process. These areas can be broken down into four major phases: conception, design, realization and service.
During conception, product requirements are defined based on the viewpoints of the company, the market and applicable regulatory bodies. Product concepts are also considered in the context of both form and function. Here, computer-aided industrial design (CAID) software, with its more conceptual approach than standard CAD software, may generate 3D product models that can be shared digitally or fabricated with rapid prototyping techniques such as 3D printing. The conception stage focuses heavily on the technical aspects of a product, shortening the timeline to product proposal acceptance.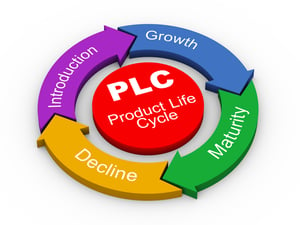 The design phase includes product development, testing and validation. CAD software for 2D drafting or 3D surface modeling typically occurs at this stage. Computer-aided engineering (CAE) software, either standalone or integrated into the CAD package, is also used for tasks such as simulation and optimization. Additionally, procurement systems may be employed to source product components that will come from outside suppliers.
The method of manufacturing is defined during the realization phase. This may include the creation of tools that will be used for parts manufacturing, along with the generation of relevant technical drawings and data such as CNC machining instructions. Critical path method (CPM) project management is important, which defines critical and non-critical tasks for preventing manufacturing bottlenecks. The details of tasks such as sales and marketing also come into play; these may make use of cloud-based sales configuration tools for quick generation of custom quotes on complex products.
Finally, the service phase includes support for maintenance, repair and operations (MRO), along with end-of-life tasks such as waste management and recycling. Advances in the internet of things (IoT) combined with artificial intelligence and machine learning have enabled corporations to move to maintenance models that are not just responsive, but also predictive. In addition, smart waste bins with IoT capabilities have emerged to change the way waste is collected and sorted; 3D-printing technology has also increased the possibilities for plastic waste recycling.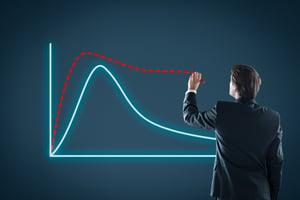 Throughout all four phases of PLM, product information management (PIM) is crucial to keep all stakeholders on the same page. This is especially important for engineering changes, news releases and product variations. PIM keeps process and product data in a central knowledge repository. Modern technologies incorporated into PIM may include product visualization, whereby digital product representations are employed as virtual prototypes or even as simulation models, known as digital twins. The latter are automatically updated to mirror changes to their physical counterparts, and are considered a formative technology for the industrial internet of things (IIoT).
Digital twins are an example of a technology that is disruptive to the status quo. Despite the myriad ways PLM enables manufacturing success, its many facets can also be exceptionally draining to organizational resources. Employing sensors throughout the physical manufacturing process can efficiently collect data on machine behaviors, environmental conditions and other types of actionable intelligence collected by the digital twin. Moreover, the goal of the digital twin is not to analyze the past, but to predict the future.
As the IIoT continues to develop, it stands to reason that PLM will increase in sophistication. The result will be higher levels of productivity and efficiency, more intelligent responses to unexpected events and greater optimization of all phases of the process.
To learn more about Radwell International, visit