Remote technology is a growing industry. According to the New York Times, 43 percent of Americans reported in 2016 that they worked remotely for at least part of their workweek. AfterCollege also reported that 68 percent of college graduates surveyed in 2015 said that remote work is one of the most attractive perks that a company could offer. But remote work is not just for people; the concept is changing how maintenance operates, as well. Remote technology can keep workers safer while also saving companies money.
Here are three ways that remote technology is changing the landscape of maintenance operations.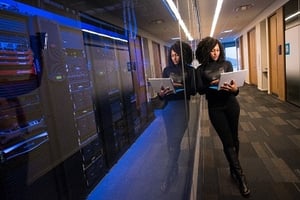 1) Remote Maintenance
Remote maintenance allows administrators and technicians to log into a system from outside the office to maintain the system and perform fixes. Remote maintenance allows administrators and technicians to log into a system from outside the office to maintain the system and perform fixes. Remote maintenance can be an ideal solution for smaller companies that cannot afford to keep a full information technology (IT) department on staff, as well as companies that require specific maintenance experts who may not be located near the company headquarters. Even though the required maintenance work may be complicated, it often can be accomplished remotely. The technology opens new doors for companies to take advantage of IT talent across the world. The market for remote maintenance is growing by 12 percent every year, with 90 percent of American companies currently using some form of remote maintenance, according to CGS (Computer Generated Solutions, Inc.). Remote maintenance is considered the future of system management.
2) Long-distance Remote Sensing
In remote sensing, aircraft is used to gather data and information about an area or system from the sky. One example is observation of a pipeline or outdoor system to monitor general daily maintenance and assess any issues. Drones and unmanned aircraft systems (UAS) are currently being developed to expand the options for remote sensing, as well. Because UASs can be operated remotely, humans don't need to be in the air during an area scan. This lowers the chance for human error, reduces labor costs and potentially keeps humans out of dangerous environments. Within a couple of years, fleets of drones may regularly be flying around and scanning pipelines and outdoor systems from the air.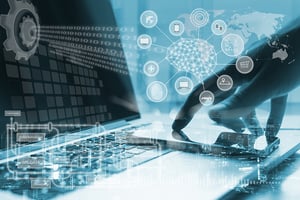 3) In-facility Remote Monitoring
Humans have been responsible for in-person monitoring of the health and daily operations of machines in manufacturing plants for years. However, many companies are starting to integrate remote monitoring technology into their facilities. Companies can supply plant employees with portable cellular devices or tablets connected to manufacturing machines through a wireless network. This allows them to check on a machine in real time without having to visit it in person. Workers can also be notified if a machine is not working properly or has shut down completely, which allows them to stay focused on more important tasks in the plant. Additional benefits include lowering labor costs, prolonging the lifespan of equipment, preventing unplanned downtime and filling the growing knowledge gap caused by retiring engineers.
As you can see, remote technology has a huge impact on all types of maintenance. These are just three of the many ways that it is transforming maintenance operations today. There is great potential for future developments as we move forward.
Radwell International stocks and sells New and Surplus Industrial Automation, MRO, Pneumatic, Motion, Electronic, Hydraulic, HVAC and Electrical Control Equipment for plant floor and facilities maintenance machinery. We also have full component level Repair capabilities for all Industrial Electronic and Electrical equipment. For more information about how Radwell International can help you improve your warehouse productivity, click below or call 800.332.4336
This article was originally featured here: https://insights.globalspec.com/article/9226/3-ways-remote-technology-is-transforming-maintenance