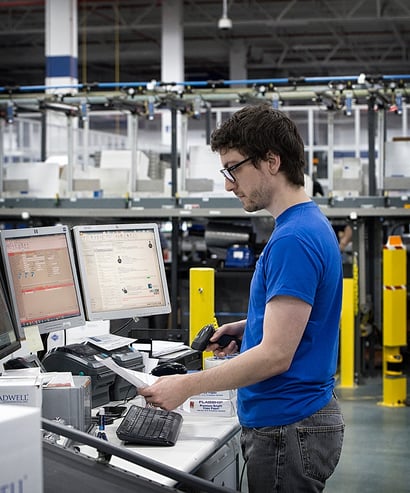 After research, you've decided that vendor managed inventory might be the right solution for your operation. Perhaps the benefits are enticing for your business, or you've realized that your equipment is at a place in its lifecycle where regularly managed inventory will increase the lifespan of your machinery.
If you need a refresher on some of the advatanges of a VMI system for your organization., be sure to read Advantages of a Vendor Managed Inventory System.
If you're unsure what your next steps are to finalize a VMI vendor relationship, here are five things to consider before making your final decision on a vendor:
Senior Management Support: For both the vendor and buyer, senior management acceptance and support of the program is the first step in a successful and working vendor managed inventory system. Without the support of senior management it will be very difficult for the VMI system to translate through the rest of the organization as a recognized and working program.
Experience: The vendor should be experienced in how to efficiently manage customer inventory to maximize potential efficiency and cost savings. Vendors that provide VMI should have systems in place to provide efficient VMI services. Vendors should also have advanced capabilities and tested systems in place to provide the proper level of client service. An automated materials handling system may provide the next level of VMI efficiency as well.
Training and Employee Knowledge and Acceptance: Employees must be on board for a VMI system to work. Be sure that systems are in place to provide training that works for your business operations. With proper training your employees will be fully engaged in making a VMI system successful and effective.
Partnership: A strong partnership between the vendor and the buyer is a key component to success with vendor managed inventory programs. In seeking a VMI System, focusing on providers that work as partners will produce the most effective results.
Follow Up: VMI providers should be able to provide follow up on a regular basis. A VMI vendor contact should work with their customers on a regular and consultative basis to continue to monitor and improve inventory operations.
Do you have additional questions about Vendor Managed Inventory?
For more information about Radwell International, visit About Radwell International