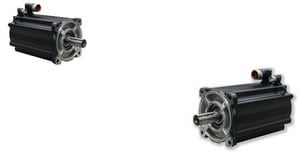 A servo motor is a rotary actuator or linear actuator that allows for angular position, acceleration and velocity. It has capabilities that a regular motor doesn't possess. Servo motors work with sensors for precise control of movement. The controller is the most sophisticated part of the servo motor, as it is designed for precision.
Servo motors are a combination of specific parts, which include a DC or AC motor, and are suitable for use in a closed-loop control system. Servo motor applications include robotics, automated manufacturing and computer numerical control (CNC) machining applications.
The two types of servo motors have different uses. AC Servo motors can handle higher current surges and tend to be used in industrial machinery.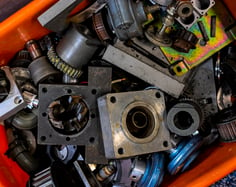 DC Servo motors are not designed for high current surges and are usually better suited for smaller applications.
Servo motors are commonly used for technology devices in industrial automation applications. These motors are widely used where a specific task is to be done regularly in an exact manner.
Industries using servo motors: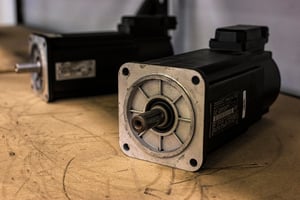 Food and Beverage Industry
Aggregate and Cement
Air Handling
Mining
In-line Manufacturing
Robotics
Engineering
Pharmaceutics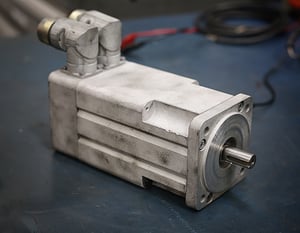 A few specific examples of how servo motors are utilized in practical application:
To activate movements in robotics for moving it to an exact angle.
To start, move and stop conveyor belts carrying the product along with many stages.
To control a robotic vehicle by controlling robot wheels and speed and also to start and stop the robot.
In milling machines for metal cutting and forming to provide specific motion.
In Textile industries to control knitting machine functions like spinning and weaving.
Automatic door opening and closing in public places like hospitals, theaters and supermarkets.
For more information about servo motors and servo motor repairs, visit Radwell TV
For more information about Radwell