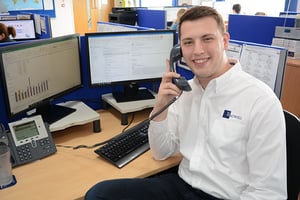 Hello, my name is Lewis and I am a Bilingual Inside Sales Representative at Radwell International.
I work as part of the European team and we are responsible for the Spanish, French and Italian markets. I am mainly responsible for Spanish customers. However, as a bilingual person I have customers from all around the world.
My work duties include responding to customer enquiries via phone, email and other forms of communication. Moreover, it's my responsibility to inform them about price, availability and delivery of our products. If we do not have them available, I speak with our external sources to find what customers' needs and negotiate the best price possible and if a customer would like to purchase said item, I process their orders. Sometimes there are language barriers therefore I also help with this such as accounts, returns and much more to ensure great customer satisfaction.
I have worked at Radwell for around about 2 years and I am based on out of office in the United Kingdom.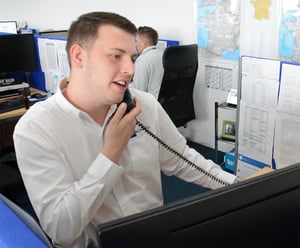 Each day is different, however, if I had to choose, I would say that my favorite part of the day is morning. It's a new day, I'm ready to work and help my customers. For me, customer service is very important. In this industry customers face challenges with their machines that can be detrimental to their production. Therefore, the thing that motivates me is knowing that I have done everything possible for my customers and that I have helped them. My customers depend on me to respond quickly and provide solutions. I love receiving customers feedback and their kind words are a great motivator.
I like when I speak with my Spanish customers. I studied at the University of Chester and lived in Albacete a few years ago and I like that I can use the skills that I have learnt at University in a practical way that helps with the customer's needs.
I speak both English and Spanish therefore not one part of the day is quiet. However, I love that I work in a dynamic work environment and that I speak with customers all around the world in 2 languages.
And that is a day in my life as a Bilingual Inside Sales Representative at Radwell International United Kingdom.