For many manufacturers, the prospect of moving towards eco-friendly solutions and innovations such as renewable energy is very much front of mind; however, actually implementing the necessary changes is easier said than done. Luckily, as technology develops, and the appetite for carbon neutrality increases around the globe, there are many options for saving not only the bottom line, but the environment.
Recycling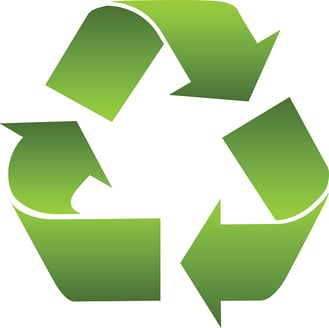 An oldie, but a goodie, recycling is something that homes and businesses have been doing for decades. Despite this, many businesses' recycling efforts are not as effective as they could be. Asking the office staff to recycle waste paper and cardboard is one thing—implementing this notion across a manufacturing floor or a warehouse is another thing entirely. A solid recycling process, communicated to all staff and supported by management is imperative to making the most of recycling efforts. Signage is another important tool in ensuring that all parties (including cleaners and other support staff) are aware of the policies. Recycling Across America offers a range of signage and labelling options which can assist businesses in their recycling endeavors. Visit their site here to find out more, and to order your signs.
Streamlining inventory and warehousing
Streamlining is key. Inefficiencies in ordering, moving stock around a warehouse floor, and bottlenecking in production can all be costly to the business—and to the environment, when wastage is a result. It is worth spending money to properly evaluate any bottlenecks, or inefficient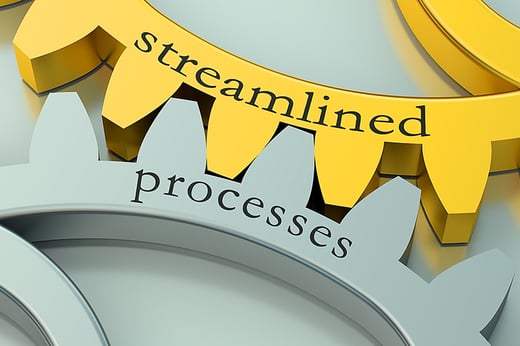 processes in order to implement savings strategies. There is a whole industry dedicated to efficiency expertise, so that if the manpower or the skill to complete this in-house does not exist, businesses can bring in a consultant who specializes in this area.
Use low-impact and recycled materials
Recycling your own waste materials is one thing—but is your business completing the cycle by purchasing recycled products? Recycled paper for the office is just the beginning. Many packaging firms are now offering eco-friendly options, such as recycled plastics like polypropylene and polycarbonate.
Furthermore, manufacturers can invest in technology which allows them to use recycled materials in their own production. Oregon manufacturer Riderecycle for example, creates bicycles from recycled aluminium, and uses renewable cork in their seating.
Green machines
Technology in machinery is advancing at an incredible rate. Driverless technology can cut down on wasted time, fuel and energy costs by avoiding human error and fatigue. This is only the beginning, however. Hydrogen powered forklifts are another innovation which are already proving their worth in the industrial sector. Hydrogen fuel cells convert hydrogen gas to electricity, as it is needed, and at a constant rate; as opposed to lead-acid batteries, where battery supply drops as the battery loses power. Furthermore, the cells can be recharged in a matter of minutes. This technology has the potential to increase productivity due to minimized downtime; save cost by not having to purchase and replace degraded batteries; and use the world's most abundant resource—hydrogen, rather than our rapidly-depleting non-renewable energy sources.
Invest in maintenance
The phrase 'working like a well-oiled machine' is a cliché for a reason: maintenance is important. Not only do poorly maintained machines cost a business in downtime, they also require replacement of parts at an accelerated rate.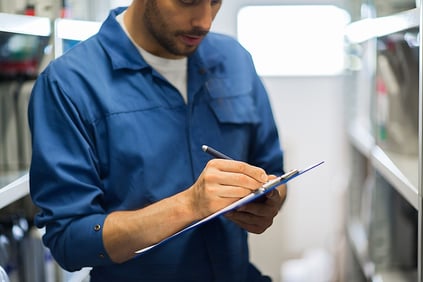 This is neither good for the bottom line, nor the environment. Purchasing equipment and machinery with appropriate warranty and servicing options, as well as implementing a regular servicing schedule can avoid these calamities.
Solar power
Solar technology, while not a new concept, is becoming increasingly more affordable and reliable. Storage is becoming more advanced, while photovoltaic cells become cheaper. An astounding 25% of Australian businesses already utilise solar power, and across the United States and the UK, the technology is increasingly on the uptake. Energy is a huge cost to manufacturers, and is perhaps the largest single area for savings potential in the industry. Government incentives such as tax breaks and funding in many countries are seeking to increase investment from businesses in this area.
Our guest blogger is Maggie Harris. Maggie is a Content Writer at Machines 4U in Gold Coast, Australia.