The holidays are quickly approaching and that means Black Friday is right around the corner! As consumers are preparing by scoping out the deals they want to get, a lot of preparation goes into the other side of things. Manufacturers and distributors have a lot of planning to do to get ready for the holiday. In a recent USA Manufacturing hour chat on twitter, Kirsten Austin from DCSC Inc. led a discussion on this topic.
What is Black Friday?
The chat began with participants sharing what exactly Black Friday is.
Steve Chin from Steve and April said, "The insane retail sales event immediately after Thanksgiving that coincides with the beginning of the Christmas shopping season."
Neil Hussey from Denco Lubrication Ltd said, "Another excuse for a sale??? I believe it originated your side of the pond and is the Friday after Thanksgiving and marks the beginning of the Christmas shopping season."
Val from Monofrax said, "In the USA, Black Friday is the Friday following Thanksgiving. It's considered by retailers to be one of the biggest shopping days of the year.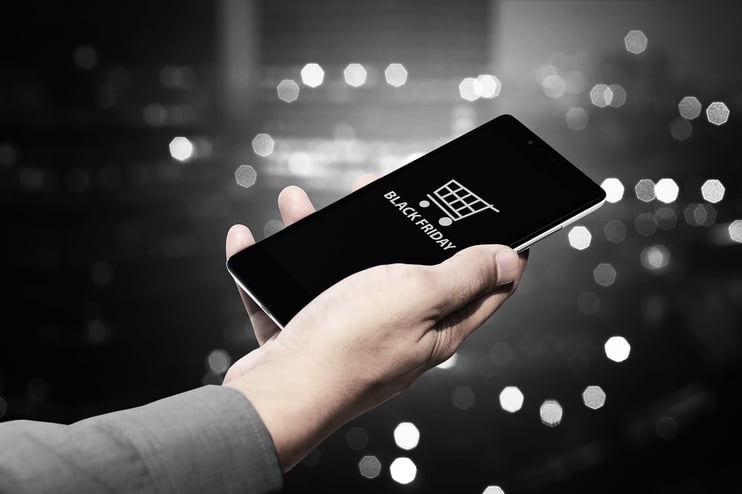 Beth from Home Building Solutions said, "It's a disaster of a day for people that work retail!"
Scheller replied, "It's really hard to be in the slightest bit happy about the day when you work in retail (Especially introverts)...! But apparently a lot of stores are seeing fewer insane surges of people as online shopping has become more popular."
Nigel Packer from Pelatis Online said, "It is the day after Thanksgiving and the last pay check till after Christmas. It is a time when companies go mad and offer big discounts to their customers to clear old stock. Customers spend double their pay check on things the don't need. Have I got it right?"
Anna Scheller from Capri Temporary Housing said, "Black Friday is the day after Thanksgiving in the USA, characterized by insane sales and a crazy rush to the store... But we prefer to spend it drinking a glass of wine and reading a good book!"
Ruby Rusine from Social Success Marketing said, "Black Friday- the day after Thanksgiving when people rush to purchase products on sale at different stores. I don't know why it became 'black'."
Amy Anderson added, "It's the day retailers traditionally went from a negative balance sheet (red) to positive (black). The day after Thanksgiving when Christmas shopping gets serious."
Pavel Stepanov from VirtuDesk said, "It happens after Thanksgiving which has been associated with large crowds and early morning openings of stores, with shoppers lining up outside to take advantage of doorbuster deals."
Host, Austin said, ""Black Friday" sounds a little sinister, but its name comes from the famous Friday after Thanksgiving when folks take a day off work solely dedicated to Christmas shopping; a noble cause but the sheer volume of people can cause all sorts of mayhem."
Is Black Friday Limited to the US?
Participants were then asked if Black Friday is only in the USA.
Stepanov said, "Nope. It's worldwide."
Hussey said, "Nope the madness spread across the pond a few years ago. I'm sure it's worldwide now. They extended the one day originally by adding Cyber Monday which now runs concurrently with the weeklong Black Friday sale."
Packer said, "As Neil says in his reply, It has crossed the Pond. I have never understood why retailers who make the biggest part of their profit at Christmas would put a sale on a few weeks before the big Day"
Rusine said, "Many countries have adopted this, I think."
Beth said, "I would assume it started here and I'm sure other countries followed suit?"
Chin said, "Yes, kind of... My brother, who's currently in Shanghai China on a 2 years teaching contract, says many stores there have big huge sales events (modeled after the US's Black Friday) advertised for November 11. They call it double 11 day... 11-11, get it?"
Scheller said, "It might have originated in the USA, but it doesn't seem restricted to the USA anymore based on world wide reports of sales the day after US Thanksgiving."
Host, Austin said, "In recent years, Black Friday has become a global phenomenon, with many countries, including Argentina, embracing the tradition of seeking out great deals. According to a report by USA TODAY, Black Friday sales have skyrocketed overseas. https://buff.ly/47kKYLs"
Preparation Advice
The chat then shared some advice for manufacturers and distributors to prepare for the event.
Scheller said, "It really depends on what the manufacturers' goals are for the event. If sales are the goal, a good chunk of energy and funds should be fueled into marketing those discounts and targeting specific potential clients with them."
Host, Austin replied "Wonderful answer!"
Rusine said, "Ahhh...here's where we wait for experts...Though we believe, communication would be an important aspect for this event."
Stepanov said, "I am not a manufacturer but I think it's important to plan ahead and optimize the supply chain here. Assess your inventory levels and make sure you have enough stock to meet the expected demand. Consider which products are likely to be best-sellers during this period."
Beth said, "Start drinking now! (Not a manufacturer, but I like to joke haha)"
Hussey said, "Depends on what you manufacture. But I'd think to make sure you've got your marketing correct and your stock levels spot on, you're geared up for the rush and can handle the volume of sales."
Chin said, "Should already be manufacturing/producing Black Friday & holiday specific merchandise now! I have a client who works at a contract Hostess bakery, they're already churning out holiday baked goods, & will still make money even with over production clearance."
Stepanov said, "It's important to communicate with retailers before Black Friday to have an understanding of their Black Friday plans. Ensure that your products are prominently featured in their promotions. Of course, make sure you have stocks and keep your inventory in check!"
Host, Austin said, "We highly recommend Cycle Counting your fast moving and higher margin inventory items ASAP!"
Team Preparation
What should manufacturers and distributors do to prepare their team for Black Friday?
Stepanov said, "Inventory and customer support. It'll be chaos without these two."
Hussey said, "Make sure everyone knows exactly what their role is so everything goes flawlessly"
Host, Austin said, "Brilliant!"
Scheller said, "Since we aren't really a part of either of these industries, we can't really say for certain. But over-preparedness is always better than under-preparedness in our experience."
Stepanov said, "They should prepare for the following: -Optimize their website to accommodate the surge of orders -Check their inventory in advance -Increase customer support by hiring seasonal workers -Leverage technology to optimize order tracking and inventory management"
Chin said, "My buddy is a manager at a local HD. The stores are totally transformed for Black Friday. They have team briefings the days before, & also just before opening so all associates are familiar with the Black Friday inventory, & what to expect on such a hectic day."
Host, Austin said, "Any good employee should understand when business picks up, you want to make the most of it. Let your team members know ahead of time that they may be required to work additional shifts and to plan accordingly."
Manager Preparation
What else can managers do to better prepare for this event?
Rusine said, "Prepare for the worst. Get ready to deal with emergencies. In my opinion, foresight is crucial."
Felix P. Nater from Nater Associates said, "I would have a safety meeting with employees about knowing how best to avoid injuries during door opening."
Host, Austin said, "That was a good answer Felix!"
Hussey said, "Have several backup plans in place in case systems go down or people call in sick."
Nater added, "Be sure to remind employees during the safety team meeting to bring their basket of patience, and not to escalate misunderstanding emanating from product shortages."
Scheller said, "A safety and physical management (Maybe self-defense style?) class for in-store employees is a great option, to give employees the tools to handle the pressing flow of people."
Stepanov said, "Analyze historical data from previous Black Friday events to identify trends, popular products, and areas for improvement. They can use this information to make better decisions for inventory management, pricing strategies, and marketing efforts."
He added, "Since technology makes everything easier and more efficient, leverage technology to streamline your operations. Use inventory management systems, order processing automation, and consider other tools that can enhance efficiency and accuracy."
Host, Austin said, "Implementing thorough training for new or temporary personnel is crucial. If there is not enough time to train them on all aspects, it is advisable to focus on training them extensively in one specific area."
********
About #USAMfgHour
Anyone who champions U.S. manufacturing can join in on a new conversation each week on Twitter using the hashtag #USAMfgHour. The chat starts at 11 a.m. Pacific Standard Time/2 p.m. Eastern. Share positive blog posts, helpful articles, news, important information, accomplishments, events, and more with other manufacturers and supporters from throughout the country.
Are you interested in hosting a #USAMfgHour chat? Contact organizers @DCSCinc, @SocialSMktg and @Radwell_Intl
To learn more about how Radwell can help your operation