The pandemic changed a lot of things. One of those big changes is how people are buying. More and more customers are embracing online experiences and virtual transactions. As a result, keeping pipelines full requires adapting to a new buying landscape and making changes that reflect the needs of a post pandemic world. In a recent chat for USA Manufacturing Hour on Twitter, host Dave Meyer from BizzyWeb in Minnesota led a discussion about filling the pipeline in a post pandemic world.

Lead Generation Strategy Changes
The discussion began with participants sharing how their respective lead generation strategies have changed in the past two years.
Whitney Koch from Welker, Inc. in Texas said, "We primarily relied on our website and trade shows / industry schools for lead gen. Since 2020, we've been active on social media to increase awareness."
Gina M. Tabasso said, "HUGE. We implemented the first-ever digital marketing lead generation program @MAGNETOhio. It was foundational and getting systems in place and lists cleaned up. We are now ready to run in 2023."
Koch replied to Tabasso saying, "That's awesome, Gina!"
Ruby Rusine from Social Success Marketing in California said, "Nice job. The less friction; the better."
Tabasso then said "I meant A1 and flubbed that!"
Dan Bigger from Optessa Inc in New Jersey said, "Not for me personally, but for the company it is always changing."
Kati McDermith, the Manufacturing Hype Girl in Illinois said, "I do a lot more research on the buyer persona than ever before!"
Packer Replied to McDermith saying, "I do like a good persona."
Host David Crysler from The Crysler Club in Michigan said, "That's so important Kati! Here's a post we did about personas a few months back: https://marketing.bizzyweb.com/news/walking-the-buyers-journey"
Rusine asked McDermith, "How is that going for you, Kati?"
To which McDermith replied, "Amazing....."
Julie Basello from Radwell International in New Jersey added, "That has probably made an impact"
Nigel Packer from Pelatis Online in Wales, UK said, "A bigger focus on digital customer journey planning, online engagement and building audience. There is a slow move back to offline activities, Digital will remain top priority."
Rusine answered, "We ramped up SEO via content. So far, it has been working. We did changes on how we use social media too."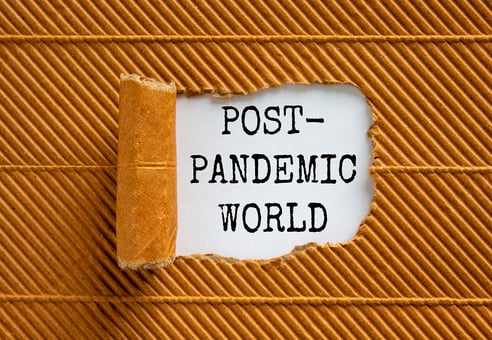 Host Meyer replied to Rusine with, "So great!"
To which Rusine replied, "Thanks Dave. Title tag matters a lot! Research does help. We do a lot of of on-page and social media optimization."
Beth Bigelow from Home Building Solutions LLC in Michigan said, "We've been pretty lucky since the start of the pandemic. Everyone stayed home and realized they wanted to remodel haha!"
Host Meyer chimed in with, "Ain't that the truth! We did a couple projects at the Meyer household the past 2 years as well. Being locked in a house with someone will make you want to upgrade the walls"
Home Building Solutions LLC replied back with, "Haha, for sure! My role in the company changed from Marketing to sales and admin. And we are booked into next year."
Michelle Riccetto from Brash Inc in Canada said, "We've been attending more conferences — building a strong network goes a long way. We've also just recently got HubSpot, a great tool for lead generation and management."
Koch said to Riccetto, "Awesome! How are you liking HubSpot? I was hoping we would get that and have it implemented by the end of this year. Maybe next year..."
Riccetto replied, "It's a great tool to organize everything in one spot! You can send out automated emails, create landing pages etc... Great experience so far — feel free to DM us if you have some more questions, always happy to help!"
Koch replied back to Riccetto with, "That's great to hear! I don't need convincing--I would LOVE to have HubSpot."
Host Meyer chimed in, "You can get started for free ya know. I have tons of classes and info on how to do it - little by little, it's easy to do."
Basello answered, "Our lead gen strategy has grown more digitally focused and incorporated more automation too."
Pavel Stepanov from VirtuDesk said to Basello, "That's true"
Joanie Hollabau, a Marketer from Phoenix Arizona said, "As a career marketer, I can tell you the focus for the last 2 years is heavily on Demand Gen. Companies are paying out the ear for paid SEO!"
Chase Bodor from Plastics Plus Technology, Inc in California said, "Lead gen through referrals has always been a big part of our business - so focusing on those relationships with partners is a way we've sourced leads. Another is through web presence and online community interactions (like this one!) but going where our ICP is."
Stepanov said, "We focus on using Linkedin now than Facebook for lead generation. Attending more industry events as well as we find them more effective in generating leads."
Rebecca Prox from Digital Marketing Pro said, "Ooh, I'm already behind! Gah! A1: I can't really answer this one as I'm still only 3 months into my new job, so I do not know."
Stepanov then said, "We noticed that the emphasis on the audience's needs matters more than before."
Hollabau said "As a career marketer, I can tell you the focus for the last 2 years is heavily on Demand Gen. Companies are paying out the ear for paid SEO!"
SalesLeads added to the chat, "It hasn't. It's all digital all the time, focusing on specific platforms that generate the most opportunities."
Kelley Plats from NACL in Ohio said, "So much more of it is web based versus in person or over the phone. We've had to make big changes to how we conduct our business and how to get in front of new potential customers."
Host, Meyer said, "At BizzyWeb, we've focused more on virtual events and using Inbound marketing to engage our prospects and fill our pipeline."
He continued, "We focus on being as helpful as possible and giving visitors and prospects choices."
He added, "Every conversation, both in person and virtually, is designed to engage and uncover the needs of our visitor."
The Return of Lead Gen Strategies
Next, the discussion turned to whether any past lead-gen strategies have started coming back and if there were plans to attend events or trade shows in 2023. Participants shared their thoughts.
Crysler said, "Haven't completed planning for 2023 yet but looking forward to getting to a few more trade shows in the new year!"
Rusine said, "We have been consistent with what we are doing since we do things online...just adding another layer to it."
Prox said, "I can answer the 2nd part. YES! While I'm typically not the one to attend, my company attends many tradeshows throughout the year. More planned for 2023. Lots of leads come from those from what I understand."
Koch said, "Trade shows & industry schools started back up for us this past summer and fall. We are gearing up for next year and rethinking our booth strategy. Upper management hasn't changed their position on trade shows."
Bigelow said, "I do believe we are going to have a booth at a builders show coming up, we always like to do that since we do have a side company that sells windows."
Bigger said "We tried to attend a couple this year, but it didn't happen. No idea what the plan is for 2023. I'd like to get back to a few. We shall see."
Riccetto said, "Yes! We've been doing some 2023 planning and looking into lots of interesting conferences. Events are such a great way to learn, network, and build meaningful connections!"
Tabasso said, "Still doing what we used to do, just expanding our footprint"
Koch said to Tabasso, "This is in the works for us as well."
Brett from FreightPOP said, "We absolutely will be attending some trade shows in 2023! @SHAQ made an appearance at the last one we attended, it was great!"
Stepanov said, "Not really coming back though. But yes, we will be attending more events this year."
McDermith said, "The art of the good 'ol cold call has come back around... (I'm recovering from 16 yrs of lead gen)"
Host Meyer said to McDermith, "I've been hitting the phones hard too. I found a new partner that helps with phone tech and integrates seamlessly with my CRM - it's a lifesaver! We actually teach classes on pipeline generation - calls are still essential."
Tabasso added, "We're doing a call campaign, too, with an outside sales development rep who is appointment setting the leads."
Jasmine Labelle from velavu in Canada said, "We're big on conferences! We'll be attending CES in January — extremely excited about that one. Anyone else going?"
Stepanov said, "Past lead gen strategies, no. We are using Seamless AI right now so it'll be unwise to go back. LOL For conferences, yes. We are exploring other industry events as well."
Meyer replied to Stepanov with, "Seamless rocks. We use it too"
Stepanov replied back with, "Not really coming back though. But yes, we will be attending more events this year."
Sue Nordman from Obsidian Manufacturing Industries, Inc. in Illinois said, "We are just recovering from another covid spike here so we are not ready to talk trade shows yet. But we are developing new lead-gen strategies here. We are re-thinking our game plan, making new sales cadences for both inbound and outbound leads."
Plats said, " We're expanding our lead-gen as well as our trade show presence. We can't wait to get out there again!"
Host, Meyer said, "We're holding some in-person trainings and events, and starting to attend trade shows."
He continued, "There's definitely a different vibe to shows we've attended this year… fewer people, but better conversations. And everyone expects and understands online follow up."
Website and Marketing
The discussion then touched on how websites and other online marketing fits into lead generation activities. Thoughts were shared.
Crysler said, "Have been focused on implementing the hub and spoke model so using the website as my hub to capture activity of people engaging in our content."
Kirsten Austin from DCSC Inc in Missouri said, "We spend a lot of time on fine tuning our website to find the correct leads and then work on blogs that help people in our industry to at minimum get exposure to our company. It's always a work in progress."
Rusine agreed with Austin with, "Same. The website can be a LOT of work too on top of our real work."
Austin then replied back saying, "Whew and we do some of the work in-house and outsource some but it still is a lot."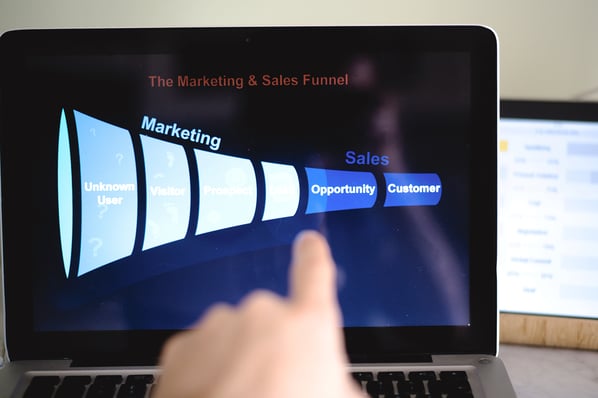 Koch said "Next year, I want us to spend more time on our website. We get a fair number of RFQs, but I know we need more content and to address things like SEO. We'll hopefully be launching eCommerce as well. "
Bigger said, "Big. We are expanding on that now and just got off a call to expand and how we intend to do it. You have to have a great website these days to compete"
Brett said "Many of our lead generation activities are hosted on our website, such as pillar pages, forms, and our resources (ebooks, whitepapers, etc.). We make it as easy as possible for people visiting our website to get in touch with us."
Tabasso said, "A bit of a disconnect. The website is for branding. We're redesigning it now. So, we've built landing pages with forms and lead magnets for our campaign. Some of that content has been informed from the website. People do go to the site and fill out forms and call."
Stepanov said, "Landing pages for promos, affiliates, and lead magnets."
Packer said, "The website is the core of our marketing drive in 2023. All social media and broadcast activities will be driving engagement to the Website. It is the same principle for our clients."
Host Meyer replied to Packer saying, "Love this! So glad you're here Nigel. Thanks for joining and offering your insights"
Rusine said "The website is our main hub. So it plays a major role in what we do. With clients, I refuse doing SM without website and regularly published content. SM is useless without BOTH."
Plats said, "Its where our customers and future customers can connect with us and learn about our offerings. Its an educational tool that shows our expertise and helps us funnel to sales."
Bigelow said, "We have one of those pop up reps on our website that lead them to ME!!!"
Prox answered, "Our website is always included with digital lead gen. Marketing is a key component of lead generation no matter what."
Nordman said "It all works together for us. Our websites are updated routinely to refresh the content and update the SEO. Each time we complete that, we see an increase in our leads. Content is king!!"
Koch asked Nordman "Do you guys do the refresh and SEO in-house?"
To which Nordman Replied "Yes"
SalesLeads answered with "Website is top as it is the 'hub' for PPC, trade show, etc. Use content for blogs with links program to generate organic leads. This helped me get the balance of organic to paid."
Labelle said, "Our website and social is how we generate a portion of leads! Clients can request an evaluation kick via our website or simply connect with us."
Host, Meyer said, "For BizzyWeb, and for the manufacturers we serve, the web is the foundation of all our marketing and sales activities.
We work hard to provide several helpful resources for the needs of each of our key audiences."
He continued, "Our calls to action (CTAs) all drive toward automated "choose your own adventure" conversations via CRM."
Organizing Leads
Participants then shared how they organize leads for their sales team and if they used a system or CRM to do so.
Prox said "They are organized in several ways. We have spreadsheets, CRM databases, and online lists that I know of off the top of my head."
Koch said, "Marketing doesn't do this. We have a house-built CRM inside of our ERP system where Sales organizes their leads. I'm dreaming of a CRM..."
Host Meyer asked Koch, "Can you get an API or data feed from your ERP? If you can produce a feed, you can integrate it with a CRM."
Bigelow said, "We use software from @Buildertrend that keeps everything organized. It's software designed for the building industry."
Bigger said, "Hubspot all day long"
McDermith said, "We have an internal system @MfrsNews"
Tabasso said, "We use Salesforce."
SalesLeads said, "This is a combination of new school and old school. New school is with hubspot, old school is putting leads on a spreadsheet...(I know)...but it's sales and we discuss leads every day. This makes it easy for them to 'see' the leads."
Packer said, "One of my clients has multiple departments so lead generation forms on the website will be directed to the relevant department. A copy will also go to the Mkt Mgr. for analysis."
Host Meyer said to Packer, "Yes! Landing pages are where it's at. Your website isn't Where's Waldo - make everything easy to find by dedicating content to unique, searchable pages"
Bodor said, "I utilize a combination of Hubspot & Microsoft apps. I like Hubspot visibility - where you can see a thread of conversations and related conversations. The hardest part is onboarding the team. We've used other things like Sharepoint to collect info and share."
Host Meyer said to Bodor, "At a minimum make sure the team connects Outlook or 365 to your HubSpot account - that way all connections with prospects and customers are findable"
Plats said, "We've really embraced Hubspot and look forward to continue to get more familiar with it as we continue to grow!"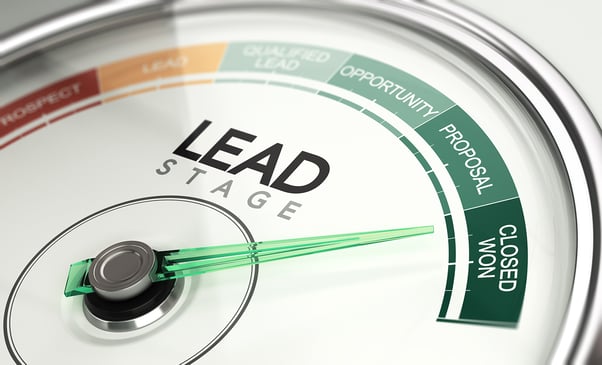 SalesLeads added to Plats answer, "Hubspot has some good training, where you can even become certified. It's easy until you want to do something fancy."
Nordman said, "This is where we need work. We have our own system but it's cumbersome. This area will be our next place to upgrade and fine tune. I dream of a CRM that does everything I ask of my teams. Still looking..."
Host Meyer replied to Nordman saying "Happy to help brainstorm anytime lol. I have some brilliant partners who can make any system talk to a CRM."
Host, Meyer said, "We organize our leads into HubSpot, and have separate pipelines for each type of customer. For our clients, common pipelines include prospects (by industry or job type) and potential employees."
He continued, "HubSpot CRM is free, and grows as your needs get more complex."
Reaching Qualified Prospects
Host Meyer then asked the group if they think it has become harder to reach qualified prospects now that more people are working from home and jobs are changing. Participants shared their thoughts.
Crysler said, "I don't think so but there is no doubt people are changing how they identify solutions to evaluate. You need to know exactly who you'd like to talk to and why you're trying to have that conversation."
Koch said, "I've heard from one of our BDRs that he struggles getting traction because the people he has an existing relationship with are no longer with the company. I wish he'd connect with them on LinkedIn and follow them to their new company"
Packer said to Koch, "This is one of the great advantages of LinkedIn. Regular contact will avoid the issue of contacts moving. If you know before they leave, you can get them to introduce you to their replacement and also follow them to the next post. #USAMfgHour
Bigger chimed in to Koch's answer, "That has worked for me many times."
Tabasso then added, "THAT is an issue. People leaving jobs. Turnover."
Bigger added in "Lots and lots and lots of it. Everyone I have talked to in the last 3 months is looking It's not going to stop until companies figure it out"
Crysler chimed in, "I used to almost always follow my sales reps when they would leave for a new company... people have always and will continue to buy from people."
Bigger responded to Crysler with, "I've had people follow me from several different jobs Dave"
Crysler replied to Bigger with, "Doesn't surprise me at all Dan. When you build trust with people, that's hard to replace. I equate it to technology solutions... there are a bunch that do similar things but the difference is in the people who implement them. People will always make the difference."
Bigger said "Agreed Dave"
Koch added, "Exactly! Seems to me you would want to keep that relationship because they could potentially reach use our equipment at their new job."
Plats Answered with, "Job changing has made some communication difficult, especially when getting established with a new customer. However, with a bit of humor and a few Teams calls we've been able to continue to build relationships."
Tabasso said, "Not that I am aware of. They still get email and have phones. We still go to events, as well."
Bigger said, "I haven't had problems."
SalesLeads said, "Yes and no. The key is to get the cell phone. However, I do see more people working from the office, at least part time, in 2023. Lots of slacking, and companies see it. Productivity has gone down and companies feel it. Not everyone is built for it as it takes more effort to work"
McDermith said, "I haven't had this issue personally and I believe our database users really are grateful for the zero-party intel we provide, so reaching prospects in their current role is happening."
Nordman said, "I'd say no. In my opinion, it is actually beneficial for our marketing team to have some remote time to be creative. Two of our marketing team members are hybrid. As far as our sales team, it's critical for them to be in house."
Packer said, "It very much depends on the market you are in. With B2B: How many customers are there? Who are they? How much competition is there? What is realistic? Be different in your approach. Analyse the competitor's online activities and be better than them. Invest"
Rusine said, "With the way the economy is going, we are bracing for the harder part. It doesn't matter what tool is being used."
Stepanov said, "We have been working from home ever since so if there are, probably only minimal changes."
Prox said, "I think it's better now than 2020. But there's always that fear of "opt out." We all get bombarded by companies trying to get our business."
Stepanov replied to Prox, "I agree with you, Rebecca. And we noticed that they are more open than before. Everyone focuses on providing value now so it is much better than before."
Host, Meyer said, "Large "lead magnet" events are harder to come by
LinkedIn has become more important as people move from job to job more readily and/or change phone numbers or offices with work-from-home."
He continued, "Having engaging, helpful resources that answer real customer needs is more important than ever."
Automating Lead Follow Up
The chat concluded with participants sharing if they have considered automating their lead follow-up process to make sure they're reaching qualified prospects with effective messaging.
Plats said, "A lot of our business is highly custom, so we've been a bit resistant to automation. However, never say never!"
Bigger said, "Yes, we are doing that already."
Crysler said, "I have mixed feelings on this... excited to see your answer!"
Host Meyer replied to Crysler with, "I'm on the side of intelligent, smart automation - Maybe we need a part 2 to our chat (wanna guest at my Podcast?) to hash it out :-)"
Crysler then agreed with, "Yes to all of the above! Let's coordinate!"
Tabasso said, "We are doing a nurture sequence."
SalesLeads said, "Yes, it's all automated and cadences are developed. Sales knows when to do their thing, and marketing knows when to do ours."
Prox said, " We do this already. Usually with an email."
Nordman said, "We just started this a couple of weeks ago. It is very effective especially with our brand crossover of products and services. A customer comes for one brand and then realizes we own the other brands thru an auto message. #USAMfgHour
Rusine said, "Yes! This is one of those layers I like to add to it via drip campaign."
Koch said, "THIS is why I want us to get HubSpot! We recently hired someone whose sole job is to do follow-up"
McDermith said, " I guess this isn't how I do things... we have some automated emails, but for my own leads, I try to be sure I am adding value with each touch - not just busting out email or call cadences..."
Host Meyer said, "For sure. There's an art to it - building the right "choose your own adventure" content and workflows, and maybe even some chatbot action, can feel very helpful and consultative. And it's essential to know when sales needs to step in. Lead grading works wonders"
Bodor said, "I don't use the automation features to a great extent - but it is worth just letting the other side know that their request has been received. Also, it can help with getting relevant information - like doing onboarding or collecting relevant information."
Koch replied to Bodor with, "Yes, this is really the minimum of what I'd like to see us do. That confirmation email is important and gives you the opportunity to get things off on the right foot, IMO."
Bodor responded back with, "Wow if this tweet wasn't redundant lol. Like collecting info regarding regulatory requirements, design assets, the contact information of all depts involved - things like that."
Packer said, "Just a thought on automation. The generalisation of the content in message and responses. Effective automation should be specific to a particular product and customer persona. Engage as a human as soon as possible."
Host Meyer said, "Yes! Exactly this."
Host, Meyer said, "Automation is a game-changer when done correctly.
Always strive to help more, offer deeper questions and provide value in exchange for information."
He continued, "Tools like HubSpot and other marketing and sales automati
on solutions make this much easier
You can measure the results of every marketing asset with campaign measurement tools."
Remember:
Use a CRM to keep track of your leads – we recommend HubSpot

The world is more online than ever – you need to solve for your customer needs

Hiring a pro to get the most from your sales enablement makes growing your pipeline MUCH easier
********
About #USAMfgHour
Anyone who champions U.S. manufacturing can join in on a new conversation each week on Twitter using the hashtag #USAMfgHour. The chat starts at 11 a.m. Pacific Standard Time/2 p.m. Eastern. Share positive blog posts, helpful articles, news, important information, accomplishments, events, and more with other manufacturers and supporters from throughout the country.
Are you interested in hosting a #USAMfgHour chat? Contact organizers @DanBiggerUsaMfg, @DCSCinc, @SocialSMktg and @Radwell_Intl