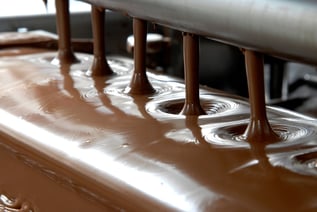 It is often during times of crisis in a manufacturing facility that Radwell International is called upon to deliver a solution. Our technicians have spent years honing their skills for exactly the type of situation that occurred with one of our customers this summer.
We received a call at Radwell from one of the manufacturing plants for a large global food manufacturing company. They had called in for an after-hours rush and discovered that Radwell also offered field services which they desperately needed. They were in crisis: their plant was not operational. This was caused by a power surge from one of the utility sub stations, resulting in over 100 drives and other controls and protection devices failing or blowing up due to excessive voltage. This was a major equipment failure situation.
When Radwell technicians first arrived on site, the plant supervisors were very welcoming. They knew they were in good hands. The techs started by watching a safety video and taking a test. Once they passed, the work began.
They were taken to a room that had 18 defective drives (out of about 30-35 total). They diagnosed which units were bad and then generated a list of units that would need to be ordered to get that room back up and running. After they finished that room, they moved to other parts of the plant to diagnose other systems.
Approximately 60 drives were diagnosed, replaced and reprogrammed. Some of the units were direct replacements while others were converted to the customer's preferred brand of drive. For the ones that were converted, the techs had to determine what types of inputs signals were being used on the original drive and program/configure the new drive so it would work the same. The techs also replaced multiple failed surge suppressors/power supplies throughout the building that also failed during the surge. They also worked with other on-site techs to test and confirm the operation of other critical production and safety systems.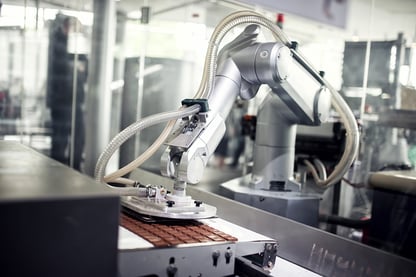 This was all accomplished in an interesting and varied environment. Some rooms were stiflingly hot because of the air conditioning failing due to the power surge. The surroundings required diligence because of the sensitivity of the items they were working with. But both techs felt that the environment was also very evenly paced. The plant was like a maze, with many steps leading to many rooms. In order to accomplish their goal, they spent a lot of time moving throughout the facility and it was easy to get lost if one did not pay close attention to the surroundings. They also moved from place to place in environments that were varied in the extreme. As an example, the boiler room they worked in was 115 degrees. Yet the freeze dry rooms they also worked in were -50C(-58F) to -80C (-112F) . These extreme temperature differences were found all within the same facility.
The Radwell difference, when it comes to technicians, is the ability to not only repair sensitive items in a timely manner but to troubleshoot through situations as well. Radwell's technicians did not disappoint in this area. They were able to work effectively with other technicians from the plant as well as technicians from an outside vendor while troubleshooting through the conditions they were in. They assisted with getting the one critical production line at the plant back up by troubleshooting multiple drives as well some controls, such as signal converters and high precision encoders. They traced out multiple shorts in the system. On another machine on the same line, the plant supervisors had an issue with the original manufacturer's on-site tech, who would not assist in troubleshooting a specific input that was not allowing the machine to start. The OEM tech said it was not an issue with the machine itself and was instead an issue with the plant's PLC or wiring. The Radwell techs assisted in troubleshooting the PLC and tracing the wire directly back to the input on their board, proving that the issue was with the OEM machine and then giving them direction on how to fix it.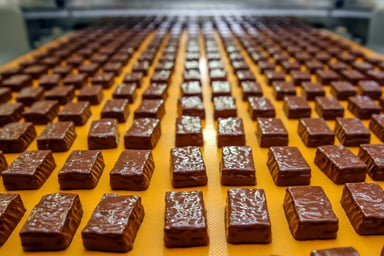 For three weeks, Radwell technicians were on site at the plant, working to get the facility back up and running. Although some of the working conditions were not the best in some areas, the facility was very focused on safety and were happy to meet any requests the technicians had. Multiple people told the techs how happy they were with the services they provided. Plant personnel were also surprised about the large amount of inventory Radwell has. There were some unusual items they had a tough time trying to find and Radwell had the items in inventory, which was another big win for the plant.
Although Radwell technicians had not worked at this site before this situation occurred, they will be returning to the facility in the future to assist with scheduled shutdowns and other emergencies. Without Radwell technicians and their many years of repair and troubleshooting experience, it would have taken much longer for the manufacturing plant to resolve this crisis. For this large global food manufacturing company, there was no way they could afford to have a plant non-operational. By working quickly and efficiently and using their abilities to troubleshoot through situations, the technicians from Radwell performed a miraculous recovery for the plant, getting them back online in record time. From crisis to calm, Radwell technicians were able to help the plant recover from a dire situation: a perfect example of the Radwell difference in action.
To learn more about how Radwell's field service can help your operation,
For information about Radwell
For a behind the scenes look at Radwell