Surprises happen. They happen in business and they happen in life. The ability to pivot and shift quickly when the unexpected occurs is an important skill. What are some of the best ways to shift past surprises when they happen? Kirsten Austin of DCSC Inc in Missouri led a discussion for USA Manufacturing Hour on Twitter, discussing this very topic.
Taken By Surprise
The discussion began on a personal level. Participants were asked if they had ever been taken completely by surprise and had to make changes fast. They contributed their thoughts.
Ben Nordman from Obsidian Manufacturing Industries in Illinois said, "Yes! I graduated college in the middle of the pandemic and had to change course on where my career was going to start due to that. Was a stressful time but here I am today!"
Ruby Rusine from Social Success Marketing in California said, "A big yes!"
Gina Tabasso from MAGNET in Ohio said, "Heck yes. With a job loss, an illness, a family loss. Change is inevitable. A big one actually happened today."
Host Austin said, "I pray it's going to be OK."
Brash Inc in Canada said, "Ahh yes. There's been many. Specifically trying to source parts during this supply chain crisis."
Host Austin said, "Yep, all my manufacturing and distribution clients are still dealing with this."
Whitney Koch from Welker, Inc. in Texas said, "That's been hitting us too. Looong lead times."
Dan Bigger from Optessa Inc in New Jersey said, "To many times to count. Recently, I got cut from my last job. That was quite the surprise. But now, I am with the Optessa team and we are moving forward."
Erin Courtenay from Earthling Interactive in Wisconsin said, "This is such a good question! I mean - the biggie was schools closing in 2020. I had to quickly be a wfh parent with two little kids in my small house. I went to the store and bought crafts to keep us busy for a few days. Hahahahahah!!!!!"
Koch said, "Yes, back when we all thought this would blow over in 2 weeks."
Host Austin said, "You don't want to hear about all the home projects that have not gone as planned."
Rebecca Prox from DSI/Dynamatic in Wisconsin said, "Definitely. Travel plans seem to have that effect."
Courtenay said, "Oh no! Rebecca... please don't say that you didn't get to go on your trip?"
Matt Long from Aviate Creative in New Jersey said, "Yeah, big time. We were supposed to emigrate to the US in April 2020, and instead of vacating our rental and leaving the country, we were grounded and had to move in with family. Bit of a tidal wave of change but we rode it out!"
VirtuDesk said, "Yes we did. That was during the pandemic when all people panicked because of the lockdowns. Businesses had to provide a fast response to the changes."
Manufacturers' News, Inc. in Illinois said, "A resounding YES! Manufacturing is constantly changing and so we have to adapt quickly to meet the needs of our customers."
Adam Baker from Schooley Mitchell in Pennsylvania said, "I was offered an opportunity to leave the country for a job, but they needed an answer on the spot. I did not consult my GF at the time and took it. She's now my wife and still holds it against me!"
Nicole Donnelly from Donnelly Marketing Group in Virginia said, "Yes! Change means progress even when it's hard and unexpected."
Val Weber from Monofrax in New York said, "Isn't that the job description for marketing?"
Pavel Stepanov from VirtuDesk said, "Because of the lockdowns, I canceled our family trip to Europe."
Host, Austin said, "In 2017, my entire world changed. My Mom died suddenly, I divorced after a 23 year marriage & even more events took place. What I learned that year was the importance of a good attitude. Check this blog out when you get a chance ~ https://www.dcsccorp.com/blog/attitude/"
Business Changes for Survival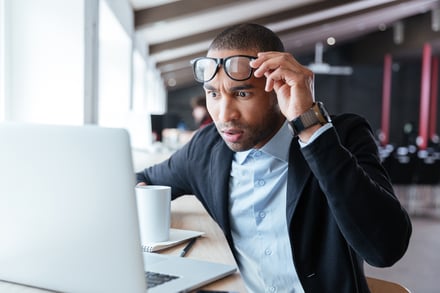 Participants were then asked if they could think of any businesses that had to completely change their products or services in order to survive. They were quick to share the stories they knew about businesses who had to pivot.
Nigel T Packer from PelaTis Online in Wale, UK said, "There is a coal mine not far from where I live who shut down a few years ago. They have flooded the mine where the temperature is 45C at the bottom. They are putting in pipework to supply heating to local villages.
Baker said, "That's ingenious!"
Rusine said, "During this pandemic it would be the hotel & restaurant industry."
Courtenay said, "I heard something about this social network? They were like... ruining everything so they became some other thing?"
Baker said, "I still remember Netflix sending DVDs in the mail and then in 2007 they started allowing you to stream - all the buffering, I thought, this will never work!"
Koch said, "I remember when Netflix sent you DVDs in the mail…"
She added, " I stuck with the DVDs for a while because the streaming was frustrating."
VirtuDesk said, "LOL. For real?"
Koch said, "Yes! Man, makes me feel OLD. Blockbuster tried it too, but they were late to the game."
Courtenay said, "Right? like poor Kodak... RIP"
Brash Inc said, "With tech changes, lifestyle changes, you have to adapt. Could you imagine if one of the big telecom corporations like Telus or At&t just decided to stick with landlines instead of mobile? The internet completely changed how we live our lives from paying bills to ordering pizza."
Tabasso said, "My yoga studio went under but other studios survived and thrived by offering video classes through Zoom. Same service but different model. "
She added, "Oh and tech companies as tech changed like HP, IBM, Diebold."
Stepanov said, "Grab offered GrabFood."
Prox said, "We have some customers, such as Ford Motor Company, that added PPE to their line of products when they haven't done that sort of thing before. They capitalized on the opportunity to help others and keep people safe during COVID."
Nordman said, "Hmmmm I don't know off the top of my head but I know they're out there so I'm here to listen and learn!"
Bigger said, "I was not apart of this, but I know some companies went big into PPE to keep the doors open."
Julie Basello from Radwell International in New Jersey said, "We added PPE during that time and it was a benefit to us and to our customers. Our Company President pivots better than a lot of business leaders I've encountered."
Long said, "At least in Sydney (and I assume pretty much everywhere else) during the start of the pandemic, lots of local restaurants and cafes had to switch to takeaway only, or utilize 3rd party food delivery partners like UberEats."
Host Austin said, "They sure did! Sadly, some did not make it and my heart goes out to all who did not."
VirtuDesk said, "Hmm.. well restaurants offered house deliveries which they haven't done before."
Tabasso said, "Or even look at delivery period. Now pizza places and Chinese restaurants don't hire delivery people anymore. They just use GrubHub or some similar service. No more taxis. Just Uber."
Manufacturers' News, Inc. said, "At the start of the pandemic, there were all these really inspiring stories of manufacturers that pivoted completely to make products to help protect front line workers."
Donnelly said, "Yes, a client of mine, wellness company, had to completely shift to offering Covid tests when the pandemic hit. The company nearly doubled in size and now adding other new services now that Covid is slowing down."
Host Austin said, "Way to work it!"
She added, "Check out this excellent article from @HarvardBiz https://hbr.org/2020/09/when-its-time-to-pivot-whats-your-story"
She continued, "Did you know Twitter started as a podcast directory? Yelp was once an automated email service & YouTube started as dating service."
Packer added, "I had a conversation about business starts. I pointed out that many small businesses start doing one thing and end up growing for something else. You have to explore the possibilities before finding your true path."
Changing and Pivoting Quickly
The discussion then turned to what can help companies change and pivot more quickly. Participants shared their thoughts and experiences.
Long said, "Decisive leadership, flexibility and resilience in the face of adversity."
Packer said, "An agile management - C level and an engaged workforce. All working to the benefit of the company and their own sustainability."
Rusine said, "Acceptance and open-mindedness. Willingness to adapt to disruption."
Prox said, "Adaptable employees. Thinking outside the norm. A budget that allows for flexibility. A "can-do" and "will-do" attitude. Open communication. (To name a few.)"
Courtenay said, "Nice! That's a great playbook for success under any circumstance."
Koch said, "Leaders should be networking and learning so they aren't behind the curve when things start changing. They should not be surprised or blind-sided."
Baker said, "Focus more on WHY they are doing what they do versus WHAT they are doing to get there."
Courtenay said, "It starts with an "el" and ends with an "eadership""
Bigger said, "What could that be Erin??????????????"
He added, "Getting out of their box and integrating with the real world. Start conversations."
Host Austin said, "You, my friend, are one of the best at that."
Tabasso said, "A plan, resources, innovation, its people and their attitudes, leadership."
Kyle from Tuffaloy Products in South Carolina said, "Sorry crew, we are a little late to the party! Let data dictate your path, customers drive the change & structure the change process."
VirtuDesk said, "Embrace changes."
Bigger said, "Yet, many don't and stay in there box. It is amazing the doors you can open by just having a conversation."
Donnelly said, "What Dan said. Ask for help. Humility is key to success."
Velavu in Canada said, "I think letting go of expectations of how things "should be" or how it's been done in the past. Resisting change slows us down."
Stepanov said, "Accept that change is inevitable. Go out of your box and act fast."
Brash Inc said, "Empowering employees to make decisions without the funnel of a zillion approvals going up the ladder. Trust your people."
Host Austin said, "Real-Time and Accurate Business Information is the most important tool to help you acknowledge issues quickly. Understanding your cash, inventory, assets and talent on hand helps you make informed decisions quickly." She shared a link to a helpful blog resource: https://www.dcsccorp.com/blog/kpi-what-does-that-mean/
Courtenay added, "Ooooh! Yes! Do you think denial is one of the factors that keeps businesses from tracking that data? Not wanting to look at what is really going on? It's the same mentality that leads to blockbuster losing the streaming game and kodak going literally dark."
Bigger said, "They do not have the data or don't know how to use it Erin. I hear it on calls all the time. Companies are not upgrading things they need to upgrade."
Donnelly said, "Story of my life!!!"
Obsolete Products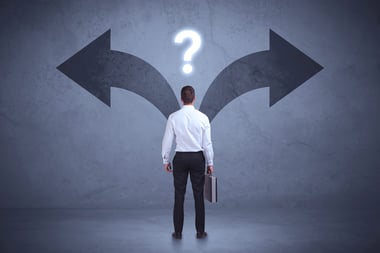 The discussion turned to a fun question. Host, Austin said, "Without Googling it, can you think of one product you owned or used that is obsolete today?" Participants thought of and shared many products.
Koch said, "I still have my iPod in a drawer at home."
Rusine said, "The floppy disk?"
Bigger said, "I am drawing a complete blank."
Prox said, "A cassette player. I still have cassette tapes and no way to play them anymore. (Guess I'm dating myself.)"
Tabasso said, "I got a cassette boombox on ebay to play mine years ago."
VirtuDesk said, "Oh nooo. We can't ...google?"
Tabasso said, "That reminds me of another. A dictionary. Kids don't look up words now or spelling. They just rely on spellcheck which doesn't work. Functionally illiterate. They lack real knowledge and critical/analytical thinking and problem solving skills. Google thinks for them."
Donnelly said, "Cassette tape, iPod, Walkman"
Kyle said, "Oof this is a tough one... I would say our office phone is getting there
Tabasso said, "Boom boxes. Walkmans. Calculators. CDs. Cassette tapes. 8 tracks. Victrolas. iPods. Horses."
Nordman said, "I had an iPod a while ago plus used to go to the store to buy CDs about a decade ago."
Packer said, "A pocket calculator (circa 1970) weighs 2 lbs! I still have it."
Baker said, "I have an RF transmitter to connect speakers "remotely" to an AV Receiver. This "bluetooth" thing will never catch on!!!!!!"
Long said, "Honestly until this last week or so, I probably would have said fax machine, but I've been corrected on that. MSN messenger, Limewire, VHS tapes, Discmans, Nokia 3310s (although the latter probably still works the best)."
Tabasso said, "Oh, even real cameras. And film. Oh, the days of film. Oh, and cursive. Oh, and analog clocks with hands."
Stepanov said, "Cassette player, beeper, walkman, and iPod."
Baker said, "Beeper - my lord I haven't heard that in forever."
Bigger said, "Beeper, that is a good one. I remember mine. What a piece of crap technology that was Pavel."
Courtenay said, "I was born in 1971 so the list is loooooong: coin wrappers, yellow disc things for tiny records, rotary phones, cash, stick shift, dot matrix printer, address book, wrist watch, map/gazateer stamps."
Host Austin said, "I can think of so many but one of my favs was the "Walkman"."
She added, "It's fascinating how important it is to pivot at the right time."
When it comes to handling business surprises, the more information that is available, the easier it is to make key decisions and changes. Although surprises happen, working through them is part of running a successful business. The ability to pivot in a timely and effective way is critical to business longevity and success.
********
About #USAMfgHour
Anyone who champions U.S. manufacturing can join in on a new conversation each week on Twitter using the hashtag #USAMfgHour. The chat starts at 11 a.m. Pacific Standard Time/2 p.m. Eastern. Share positive blog posts, helpful articles, news, important information, accomplishments, events, and more with other manufacturers and supporters from throughout the country.
Are you interested in hosting a #USAMfgHour chat? Contact organizers @DanBiggerUsaMfg, @DCSCinc, @SocialSMktg and @Radwell_Intl
To learn more about Radwell International