Manufacturing Day is the first Friday of October every year. For manufacturers that participate in the holiday festivities, planning for events, campaigns, etc., must start early. As Manufacturing Day is approaching in the coming months, the USA manufacturing hour chat discussed what their plans are, along with some strategies that go into planning campaigns that may be related to Manufacturing Day. Host, Ben Nordman, from Obsidian Manufacturing led the discussion on this topic.
Campaign Planning
The chat began with participants sharing how far in advance they start looking at campaign planning.
Ana Scheller from Capri Temporary Housing said, "It ranges, some of our marketing is opportunity and current events based so there's a measure of fluidity in it. Other aspects are planned anywhere from 3 weeks to a year out!"
Ruby Rusine from Social Success Marketing said, "It really depends on the simplicity, complexity, and the number of stakeholders for the campaign of any SME manufacturers."
Chris Giglio from Rovere Media said, "We look at a lot of factors in terms of planning. Size of the client, what they're already doing, and our in house resources. At the very least we try to get 2 months of planning and prep work done before launch."
Nigel Packer from Pelatis Online said, "6 months to research and create the campaign. 3 months to implement it. 1 month to review and adjust. Then start again. Some are quicker."
Sue Nordman from Obsidian Manufacturing said, "Using my forward-thinking skills, I'm always looking ahead at marketing opportunities. Depending on the subject, I have been known to encourage planning 3 months in advance."
Felix P. Nater from Nater Associates said, "I look at my business objectives and capabilities, ideal clients, how they use consultants, and whether they've used consultants in the past to ensure there's a common understanding. With limited resources, I'm not a sophisticated company with internal resources."
Host, Ben Nordman said, "We take a yearly look at big campaign ideas, then review them on a smaller basis quarterly, and do the leg work at least a month prior to kick off."
Goals
Next participants were asked some of the goals they consider when planning any campaign.
Rusine said, "There are a variety of goals. Awareness would be the most common one. Showcasing your products and fostering collaboration, too."
Scheller said, "Our ultimate goal is to bring in leads, but the general goals vary according to each campaign. If it is a PR campaign, we'll set a certain number of features to accomplish, if it's a video campaign we'll look for a certain number of click throughs, etc."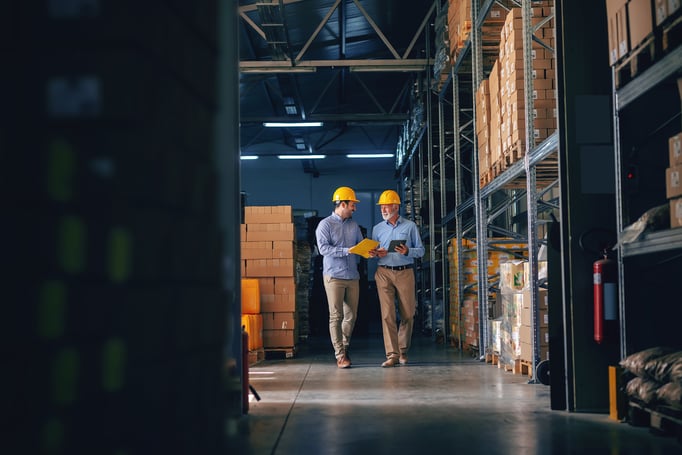 Austin replied, "That's a great answer."
Kirsten Austin from DCSC Inc. said, "We want to sell our products or services."
Sue Nordman said, "Increasing brand awareness, customer value, and revenue are important things to consider. Establishing industry authority and acquiring new customers should be considered also. But my main goal is always in what way this will affect our customers."
Packer said, "Customer engagement generating lead and then sales. These can be products, services or sign ups."
Pavel Stepanov from VirtuDesk said, "Brand awareness, generating leads, and increasing our signups."
Host, Ben Nordman said, "It can depend on the purpose of the campaign, but web traffic and exposure, lead generation, and social activity are all things that we sometimes consider. It can also be geared more towards internal morale and celebrating our company successes with our peers within the company."
Parameters
Next, they discussed the parameters they set when curating an event or campaign.
Sue Nordman said, "Hands down, what is the cost versus what is the value."
Rusine said, "What's the primary goal? Who are your target audience? How much will it cost?"
Host, Nordman replied, "Great questions to be asking!"
Scheller said, "The very first thing to set is KPIs and resource limits, then see if they align where you can achieve the KPIs with the limit on resources before you actually begin the campaign. Otherwise, we risk starting something we can't finish."
Rusine replied, "KPIs! Good thing we can think about these beforehand."
Packer said, "We try to get a two for one deal going. Every campaign is about raising awareness and PR with some on service sales. I enjoy the PR side of it as we meet so many great, happy and generous people."
Giglio said, "Objective, audience, and budget are the three main parameters we look at. The rest of the factors are largely dependent on whether it's a marketing campaign, in person event, or digital event."
Rusine replied, "That's a great point!"
Nater said, "Never having planned an actual event/campaign, I will take a logical stab at the answer. Parameters: - Interest in services - Identified potential date of purchase of services - Type of business interested - Commitment to discuss needs."
Host, Ben Nordman said, "We tend to look at personnel and roles, deliverables, scheduling, and budget as some of our top priorities."
Manufacturing Day Celebration
Next participants shared how the celebration of manufacturing applies to their company's values.
Sue Nordman said, "Our values are Teamwork, Learning, Accountability, Hard work, and Integrity. Manufacturing Day gives us a chance to showcase how we apply these values to our daily tasks in our company."
Austin said, "We have been working with manufacturers for close to 30 years. I personally love manufacturing and am fascinated to see things produced."
Scheller replied, "That's amazing! What's your favorite part of working with manufacturers?"
Austin then answered, "Sometimes looking at the machines. I was visiting a client last month and they had a machine that was sixty years old and still working. Then they had a brand new one that just was mesmerizing to watch."
Giglio said, "Manufacturing is at the core of @roveremedia, it's the industry that we got our start in and one where we continue to thrive. We're gonna have a booth at this year's Manufacturing Day celebration held by @NJMEP, we'd love to meet any of you guys in the area!"
Packer said, "If you are in Manufacturing then it is natural to celebrate the industry. It doesn't matter if you manufacture automobiles, cakes or furniture, manufacturing is the creator of a countries true wealth, security, employment and independence. It should have a month of celebrations."
Scheller said, "While we don't have a direct connection to Manufacturing Day, one of our core values is collaborative teamwork. We believe we should connect with and support other industries (EG Manufacturing). Without manufacturers, we wouldn't be going anywhere very quickly."
Rusine said, "Manufacturing Day acknowledges a variety of values, including diversity and inclusion, positive influence, and the dissemination of knowledge (education). And we do, too."
Host, Ben Nordman said, "We look for any opportunity we can to promote skilled trades. Manufacturing Day allows us to put a spotlight on the people that contribute to our success as a manufacturer. There's also secondary benefits of events, such as exposure of our company and products and services that play into the events.
Examples
Finally, participants shared some events or examples of good Manufacturing Day campaigns that they have done or seen.
Sue Nordman said, "In-school visits, factory tours, giveaways, special sales, webinars, social media, writing an industry related blog, donating legos and other STEAM toys to schools. Remember that even small businesses can make a statement."
She added, "In Illinois, October is Manufacturing Month, so we recognize Manufacturing Day but keep the activities and outreach going throughout the month."
Rusine said, "We've seen several events posted like school visits and exhibits. We find these really helpful for us who are serving the B2B manufacturing industry SMEs. We see the impact of the industry on different generations."
Scheller said, "We haven't been involved with manufacturing for very long, so we haven't seen much but visits to high schools with well-crafted pitches would be a great way to reach new members of the upcoming workforce."
She added, "And perhaps having a fair where people can get involved with actually getting up close to manufacturing machines (Safely!) or see how the process works would be a great way to raise awareness for manufacturing and specific companies."
Amy Anderson said, "It seems to me that Manufacturing Day would be a great time to partner with a local school for enrichment/demonstration; a special field-trip tour; or a poster contest having students highlight the value of manufacturing in their community. Or with scouts/YMCA"
Giglio said, "The team @NJMEP put on an amazing show last year, that's why we were so quick to get another booth there the second they were available. Between the guest speakers and the manufacturer representation it definitely highlighted the industry in the best way possible!"
Austin said, "I really appreciate that @MfrsNews has their MNI University again. This year I'll be holding a course, on October 18th, Simple Advice for Growing Manufacturers. I'd love to have any manufacturer or manufacturing friend join. Check it out https://university.mni.net/register/"
Host, Ben Nordman said, "We had the local news come and highlight our products, services, and people that work at Obsidian along with a long lunch and food truck that came on Manufacturing Day last year."
********
About #USAMfgHour
Anyone who champions U.S. manufacturing can join in on a new conversation each week on Twitter using the hashtag #USAMfgHour. The chat starts at 11 a.m. Pacific Standard Time/2 p.m. Eastern. Share positive blog posts, helpful articles, news, important information, accomplishments, events, and more with other manufacturers and supporters from throughout the country.
Are you interested in hosting a #USAMfgHour chat? Contact organizers @DCSCinc, @SocialSMktg and @Radwell_Intl
To learn more about how Radwell can help your operation