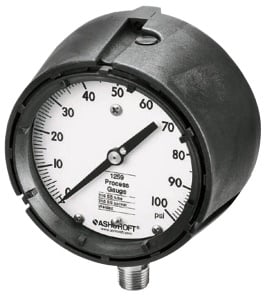 At Radwell International, we are known for the quality of products and outstanding level of service we provide to our clients. One of our services is our repair capabilities. Although we are known for being able to provide all kinds of repairs for all kinds of industrial automation equipment, it's easy to overlook some of the more basic items that we are also capable of fixing for our customers. Items like temperature gauges, process controls, timers and counters are items we are just as capable of repairing as much larger items.
It's so easy to overlook a small display or a dial. Many of our clients wouldn't even think about having these items repaired. Yet in our NJ Headquarters, we have an entire repair team dedicated to exactly these types of repairs. Repairs in this category are fully testable, and the parts are easy for us to replace if we can't fix the item. Sounds like a win-win!
Steve Ramirez, a long time Repair Technician with Radwell International, is an expert when it comes to these types of repairs. Steve started with Radwell in July of 1999, working in the calibration lab. Basically, he has been repairing these types of parts for the past 16 years!
According to Steve, we have unique test equipment that allows us to test many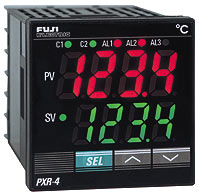 many items during the repair process. Often if we don't have test equipment in place for a repair, we will create solutions for our clients' equipment testing needs. For repairing controls, timers or gauges, we may utilize up to three or four types of test equipment per repair, on average. For controls, a multimeter, power supply, calibrator and loop controller get used. For gauges, a PSI module will get used. Of course, this will vary based on the specific type of part or equipment being repaired. Naturally, with any repair, there is always the possibility of unique challenges. For technicians, one of the biggest challenges with repairing controls, gauges and timers is getting information on a repair unit. Getting manuals for testing or problem descriptions in order for a tech to pinpoint specific areas for repair can be challenging to obtain for certain items.
There are some basic signs that machine operators and warehouse supervisors can look out for, that might provide a hint that their controls or gauges might need some maintenance before a "machine down" situation occurs. Displays can be a big clue. If a display begins to dim or flicker, it is pr

obably a good indication that repairs might be needed in the near future. A discolored board is also an indication that something isn't right with a unit. A non-responsive keypad or any strange odor emitting from a unit will generally be a precursor for repair needs. If any relay chattering or high pitched tone is heard from a unit, it's going to need to be repaired soon.
At Radwell International, our repair capabilities are varied and comprehensive. We are continually improving our test equipment to continue to provide outstanding service to our repair customers. Whether it is a large scale repair or a small part repair, we can help.
For more information about Radwell International's repair capabilities, visit Radwell Repair Services
By Julie Basello-Holt, with Steve Ramirez for Radwell International