Giving back to the community is a must for companies. The obvious reason to give back to the community is that it is simply the right thing to do. Along with that, there are various benefits for your company that can come out of community service. Giving back creates a positive environment for employees, customers, and surrounding communities. It also creates a strong brand reputation.
Corporate Social Responsibility
Corporate social responsibility is the idea that as a business, you are not only responsible for your operations, but you are held to a high standard for your stakeholders and the public as well. As a company it is important to keep these ideals in mind. A key part of this is making strides within the community as well as being conscious of the decisions you are making in order to improve the community. When following this model, it has been found that organizations are more attractive to employees and to customers.
Community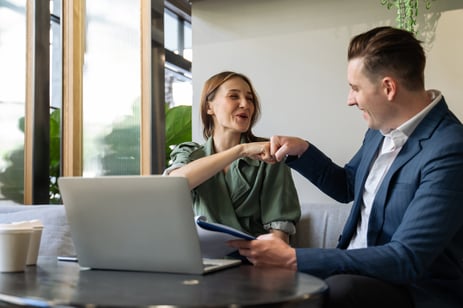 The most obvious benefit is seen amongst the community or group that is being supported. Supporting the community builds a sense of trust, and in the end will create a positive relationship between company and community. The business will be viewed as an important part of its community and will foster growth and improvements when giving back is made a priority.
Employee Morale and Retention
Employees are more inclined to work at a company that does good. Along with attracting employees, those employees are also more likely to stay at the company longer. Employee retention increases within companies with socially conscious morals. Strong company morals create a feel-good work environment and improve employee's satisfaction with their job. Community work promotes teamwork, volunteerism, and a collaborative work
environment which can translate into employees working styles. Employees working together towards a common goal outside of typical work tasks brings people together which can positively affect their morale during the workday.
Customers
As crazy as it sounds, giving back is actually a popular trend amongst younger generations right now. Gen Z holds community service by companies in high regard. This means that it's not only employees who are conscious of a company's social responsibility, but customers are as well. Consumers are more likely to support a socially responsible company's products or services. Brand Image is everything and it is important to keep in mind that perception is reality when it comes to your brand. Giving back to the community is an overall reputation boost for your company. Why wouldn't you give back as a company?
How Radwell Gives Back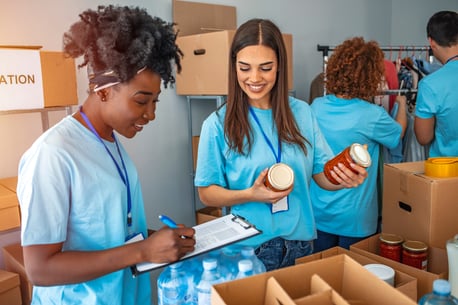 Radwell works hard to give back to their community and contributes to charities in many ways. It is an important part of Radwell's corporate company culture and has been since the early days of the company. The company supports seasonal drives during key times of year including Back to School, Thanksgiving, and the Holidays. Radwell offers employees a chance to volunteer through an employee group called ROCK which stands for Radwell Operation Caring and Kindness. The ROCK group takes on numerous causes throughout the year including Breast Cancer events, blood drives, and volunteer opportunities for organizations like Habitat for Humanity among many others. On top of this, monetary and other donations are made to organizations in the community throughout each year. Radwell even made donations during the Covid-19 pandemic. Giving back is an important part of the company philosophy of supporting others.
Simply put, giving back is just the right thing to do as a company. There is no downside. Having a program that supports the community and charities is a mutually beneficial act. It is worth the extra effort to invest some time into something that boosts positivity for both in the community and company culture. Giving back should be a given in the corporate world.