One of the best ways to generate new leads and increase sales is by using cold email marketing. This strategy is often underestimated but can be very effective for any type of business. What are some tips for effectively using cold email marketing? In a recent chat for USA Manufacturing Hour on Twitter, host, Kati McDermith from Industry Net in Illinois led a discussion about ways cold email marketing can be an effective lead and sales generation tool.
Successful Industrial Marketing Strategies and Challenges
The discussion began with participants sharing their most successful industrial marketing strategies and their greatest marketing challenges. Participants had thoughts on the topic that they readily shared.
JD from Cleveland Deburring in Ohio said, "Posting to Google My Business weekly has been a success according to the metrics. Finding/creating content for the blog has been the biggest challenge."
Dana Engelbert, a Marketer in Mississippi said, "Quick idea for your blog content - ask people what they would like to hear about. And don't forget to update older posts and re-post them. Not everything needs to be brand new."
Chase Bodor from Plastics Plus Technology in California said, "GMB is a staple for digital marketing! How do you use the metrics you capture to your advantage."
JD answered, "I pay attention to the "insights" available within the GMB profile to see what content brought the most engagement. Posts about specific machines seem to do better than most, for example. I think the consistency of posting weekly helps with our local SEO also."
Manufacturers' News in Illinois said, "Yes, I hear you there. Coming up with content ideas is a major challenge. Especially if you already covered a lot of topics. Finding "gaps" in your content generation is an art."
Rebecca Prox from DSI/Dynamatic in Wisconsin said, "Successful strategy: Videos! Challenge: Reaching customers who have our product, but purchased it decades ago."
She added, "Blog content can definitely be challenging! I'm trying to work through that for 2022."
Manufacturers' News, Inc. said, "Video is GREAT for manufacturers! We see so many incredible manufacturing videos on Instagram."
Paul Kiesche from Aviate Creative in New Jersey said, "We have a several successful strategies for industrial marketing. For us personally, I'd say community building has been huge. But building credibility with content has been very helpful and PPC has been successful."
Gail Robertson of Gail Now in Canada said, "Generating and SHARING great content. Stories and photos and video. Definitely sharing info and pulling back curtain about business and personalities!"
Jeanette Stevens from GenEdge Alliance in Virginia said, "Taking the time to review the customer journey map, creating customer personas. These have been the best strategies but by far the most challenging. I've had to start from scratch and only just beginning to see the success of this part of the strategy."
Host McDermith said, "This is fantastic! I would love to learn more!!!"
Julie Basello from Radwell International said, "Email Marketing has been very successful for us. The biggest challenge is probably podcast content and trying to fit it into the rest of our strategy which includes social media, videos, blogging, emails, flyers, etc."
Kelly Plats from North American Coating Laboratories in Ohio said, "Most successful - heavy focus on improving SEO and embracing Google Ads...Greatest Challenge - Sharing a message while being super niche."
John Buglino from Optessa Inc in New Jersey said, "SEO has been wildly successful. Website/creative has been a challenge."
Ben Nordman from Obsidian Manufacturing Industries in Illinois said, "Videos and content creation has done well for us. SEO has been our biggest challenge."
Nigel T Packer from PelaTis Online in Wales, United Kingdom said, "I was invited to write the QA packaging specifications for a steel manufacturer we supplied with packaging. It was sent out to all their packaging centres around UK. I made sure our specs were the only ones acceptable. We went from 25% market share to 93%."
Bodar said, "Our most successful strategy is leveraging referrals from current customers, past customers, individuals who move onto new positions and using a web of influence to connect with more people in an org. Our challenge - having a way to manage and keep track of this."
Phil Pond from Scarlet Opus in the UK said, "Viewing everything in & about the business through the eyes of a customer. It's inspiring & enlightening AND difficult to do. Much 'within' a business has little to do with making life better for the customer... worth trying."
Host McDermith said, "For me, consistently posting content relevant to my audience on LinkedIn has been my greatest strategy. My challenge has always been asking for the sale."
Cold Email Marketing v. Email Marketing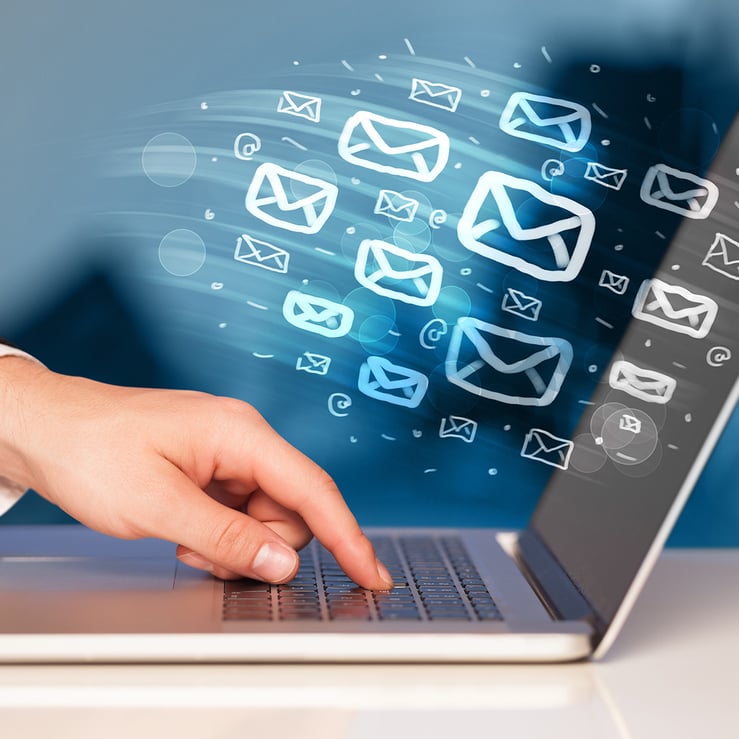 The discussion continued with participants weighing in on their definitions of cold email marketing and email marketing and what they felt the differences were between the two email marketing styles
David Crysler from The Crysler Club said, "Cold email marketing is when you're sending email to people who haven't interacted or engaged with you or your business previously. Email marketing can be used for nurture or sales campaigns and to stay in touch with people on your list."
JD said, "Cold email = purchased lists Email marketing = emails voluntarily given to company."
Robertson said, "Cold email like cold calling. No relationship and therefore abrupt and can even hurt your brand."
Kiesche said, "Cold email marketing is emailing to someone unsolicited and can often be considered spam. Email Marketing is successful when you are emailing content that provides value to an audience that has opted in."
Prox said, "'Cold'" means you don't have an established relationship yet."
Sam Gupta from ElevatQ in Canada said, "Cold email marketing is to prospect without prior contact. Email marketing would be an all-inclusive form of email marketing including marketing to your existing customers."
Buglino said, "Cold email is spray and pray... do better email marketing is a strategy to build, engage, and nurture."
Stevens said, "Cold email marketing is sending to an audience that is not fully vetted or on board with your company and communication. Traditional email marketing is based on a lead nurturing strategy to a database of accounts that have opted in."
Janice from Social Success Marketing in California said, "A cold email is the same as a cold phone call. It is sent to a receiver without prior contact."
Bodor said, "Cold Email Marketing is where you introduce yourself and your company to a prospect. This is more of a sales tactic IMO, but the goal is awareness and customer discovery. EM is used to drive value and engagement, throughout the customer journey. This includes post-purchase."
Pond said, "One is 'lazy marketing' & the other (done well & personalized) can be most successful. One is a numbers game ... if you throw enough against the wall ..."
Matt Long from Aviate Creative in New Jersey said, "Cold email marketing is unsolicited outreach - bulk, templated, unfeeling "cold" communication. "Warm" email marketing is valuable information delivered to consenting recipients."
Plats said, "Cold means you or your brand haven't been introduced or invited to email. Make sure you say "hi" before jumping into the inbox."
Tod Cordill from Moderno Strategies in Oregon said, "Cold email marketing went the same way as cold calling and the dinosaurs. Right? No? With all the info available on websites, LinkedIn, etc., there is no excuse for not having a good idea about a prospect's needs before you pick up the phone or send an email."
Packer said, "GDPR and privacy rules make cold email marketing a thing of the past in UK and Europe. Hence the use of social media to start the conversation. Those who follow are invited to opt-in to an email list. Unsolicited emailing can result in heavy fines."
Host McDermith said, "A cold email refers to an email that someone is not expecting. Like a cold call, you are sending an email to a prospect to engage and ultimately offer your product or service."
Cold Email Marketing Attempts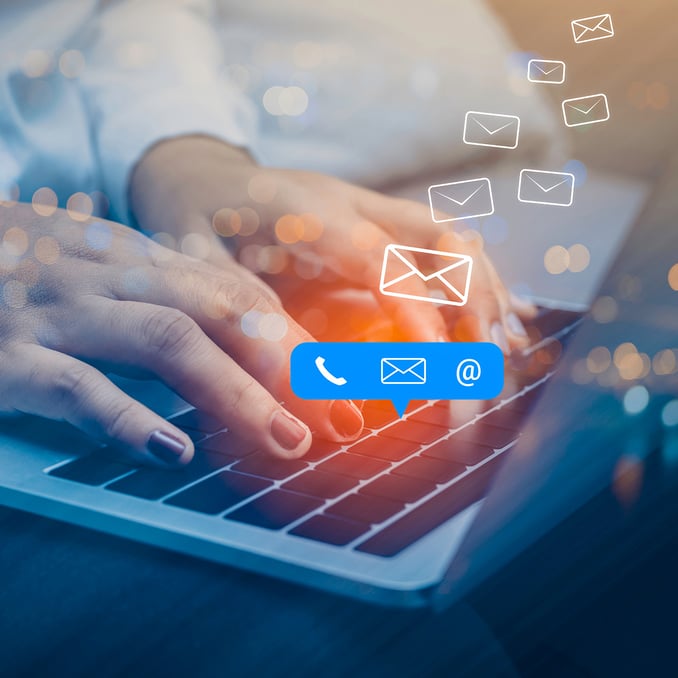 Participants then shared if they had tried cold email marketing or if they had even considered it. The participants who haven't tried cold email marketing also shared what has made them hesitate to adopt this email strategy for their business email marketing.
Kiesche said, "I feel like I tried every strategy under the sun. Cold emailing is no fun. It can work, but the percentage of success is very low. It can also land you in the spam filter quick. We do email marketing, but to a select audience and always try to provide value."
McDermith asked, "Paul, have you identified the spammy words in the body and subject line? Cold emails don't have to land in spam."
Kiesche responded, "It's more about the recipient marking your email as spam if they feel it's unsolicited and unwanted. Then your email address gets added to a block list."
Cordill contributed, "I've only done one cold email marketing campaign in my career. It was for an event a local business was doing to drive awareness. The event was bursting at the seams but there was no way to attribute what got people there. After that, no cold email blasts."
FreightPOP in California said, "We are big on "opt-in" emails, where potential customers willingly give us their email and show interest in our product by downloading one of our ebooks or signing up for our newsletter. We find this leads to better... leads!"
Kirsten Austin from DCSC Inc. in Wisconsin said, "Back in 2008 I purchased an expensive list, dumb move, imported it into my CRM tool and let me tell you: Bad contacts, old data and just a waste. Never did that again."
Prox said, "We have found that purchased lists of any kind aren't very good - generally speaking."
She added, "We just tried it this morning, actually! We're taking a new approach to marketing this year and involving our sales team even more. We had a customer that made a purchase back in 1991. Found the info, sent a 'cold' email. We'll see what happens!"
JD said, "Nope never tried it."
Stevens said, "I have tried it, when I was just starting out and had my own marketing company I had to use the cold email method. It was tough and slow and took a lot of iterations to get it correct. But once I knew my audience better and began building a database it was better."
Robertson said, "I may need to lean in on this one."
Bodor said, "My previous job was telemarketing - so I used it constantly. At that point, it was all about the number of touches. Now I'm more cautious and selective on how I use cold outreach. If you approach it with a pure learning objective then it's more successful."
Pond said, "Cold email marketing is akin to a knock on the door by an insurance or replacement window salesman ... it's a little dated, and boring!"
Long said, "I have tried it before and found the results to vary wildly. Much like cold calling it makes noise but risks failing to make a connection with your audience. Warm outreach is always preferable."
Plats said, "We did it once. It's really a mixed bag. You want to be sure you aren't alienating potential customers who haven't invited the communication."
Buglino contributed, "Years ago I tried cold email marketing and nearly lost the ability to use my CRM/Email tool. Never. Again."
Janice said, "I haven't done it yet. We focus more on social media marketing."
Nordman said, "No we have not and haven't really considered it. I feel as though the success rate seems to be lower from what I've read so that would most likely be what has stopped us the most."
Gupta said, "Our highest-performing channel has always been cold email marketing due to its scalability. But you need to know what you are doing. You get only a couple of hits before you are flagged as spam everywhere."
BBQ Scott said, "Yes I have tried it. I find that I need to stick with it till it hits a tipping point and starts "working"."
Host McDermith shared some information about customer purchasing decisions.
"More than 50 % of customers attribute marketing and advertising emails as the prime driver of their buying decision."
Cold Marketing Success Stories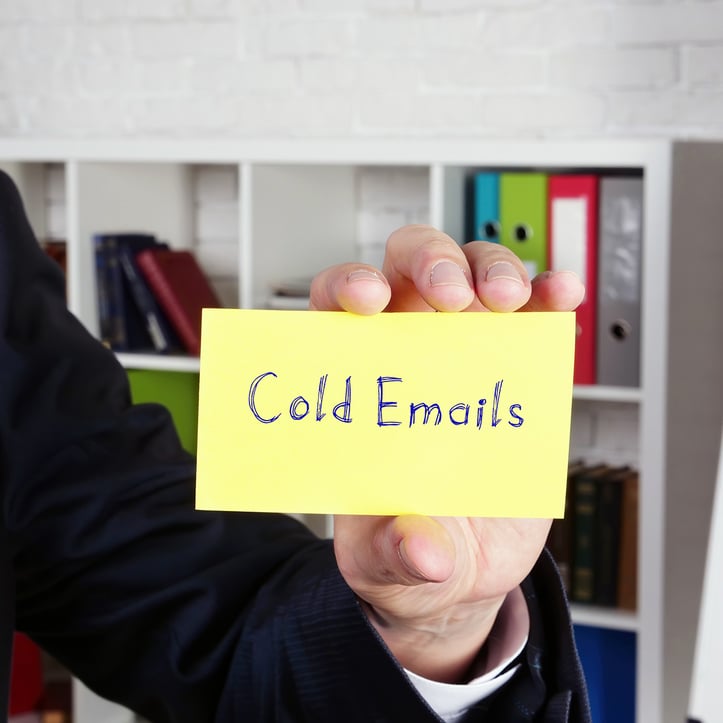 The discussion continued as participants shared if they had found success using cold email marketing.
Plats said, "We had one success story with cold emailing. They are now a good customer. Alas, they were the only one. Interested to see if anyone else has had success."
Prox said, "I can't imagine it's the most effective marketing strategy, but it CAN pull in a quality customer. Is it worth all the effort for one customer! Yes, sometimes!"
Austin said, "Agreed, I think you need to use a multi-faceted approach. Making sure to get the correct data, not bombarding people but rather nurturing seems reasonable."
Prox said, "Agreed, multi-faceted marketing DOES work.
Stevens said, "I did, it helped me build my first email database."
JD said, "Nope, no success stories."
Sue Nordman said, "Yes! Not always, but we have been successful with using cold email."
Buglino said, "Let's think about it another way. While I do not email through traditional methods.... Will send a cold connection request on LinkedIn maximizing my 300 characters.... Does this make me a hypocrite?!"
Gupta said, "Yes I've found success with cold email marketing. I love cold emails as long as they are done tastefully."
Manufacturers' News said, "Yes, it has to be done right to avoid that spam ticket! Glad you've found success. Scalability is a major upside."
McDermith said, "Do it right and follow the rules- no spray and pray."
Prox said, "Answer still pending. Not sure if it's been done in the past. It hasn't since I've been here (2 yrs)."
Long said, "Yes, actually I have. I created a "charm offensive" style email designed to be humorous and to attract attention. It worked for about 1% of the recipients."
Bodor said, "The key to successful CEM is approach and timing. I've been turned around on the phone by a receptionist, sent an email to the DM, and got a call back from him which resulted in a purchase."
He added, "That experience taught me that the person you're selling to at that moment might actually need you or your solution. Listen to what they need and how their last experience failed to provide that. If you can fill that gap - do it. If not - move on."
Host McDermith shared some relevant statistics about cold email marketing.
"Did you know that 21% of emails are opened within one hour of delivery," she said.
She continued, "86% of business professionals prefer to use email when communicating for business purposes."
She then shared, "Tuesday through Thursday is a prime time frame for email campaigns."
Email Marketing Services
Participants then discussed whether they use an email marketing service or if they use another form of cold contact.
Plats said, "We've spoken with some in the past, but have never signed up. The cost of the service and the uncertain ROI is a major barrier."
Buglino said, "We use them for automation and newsletter to our customers. We are working on consolidation in 2022."
JD said, "Yes, we've used Mail Chimp and outside vendors before."
Stevens said, "More like tools, not actual services. I have used, Mailchimp, Convertkit, Constant Contact, Salesforce, Pardot."
Prox said, "We use our CRM (Zoho) and MailChimp but manage all email marketing in-house."
McDermith said, "I know not all Email services allow cold emails. There are some nice ones that do. If you're ever interested, I can recommend a few."
Gupta said,"I have yet to find a marketing agency that can understand how to be successful in our market. It's one of the hardest markets to penetrate."
FreightPop said, "We have had great success using Hubspot as our CRM, which includes their email marketing tools. It's great for managing both existing and potential customers, and it enables us to get the right emails to the right people."
Kiesche said, "We use MailChimp for us, but we've worked with a ton of different ones for our clients."
Basello said, "We use many Marketing tools but Hubspot is our most utilized tool. It's working well for us."
Cordill said, "I use Vidyard but mostly for providing a quick tutorial on how to do something in CRM, Google Analytics, etc., not sales outreach. But then, I don't do much sales myself."
Pond said, "Good (read exceptional) external marketing resources are small in number & hard to find. They nearly always cost less than a less competent employee & less of a risk in terms of ROI. Big advantage: they can also be sacked without notice and cost."
Host McDermith shared, "You don't need to purchase or use a service. She added, "Just start writing and sending emails."
Conclusion
Like any other marketing strategy, cold email marketing involves some trial and error if it is a new practice for a business. Based on the fast-paced business environments of today's marketplace, cold email marketing is one more tool designed to capture the attention of potential customers. It isn't for everyone but for some businesses, this type of email marketing can be a very effective way to get new leads and hopefully get great business results.
******************
About #USAMfgHour
Anyone who champions U.S. manufacturing can join in on a new conversation each week on Twitter using the hashtag #USAMfgHour. The chat starts at 11 a.m. Pacific Standard Time/2 p.m. Eastern. Share positive blog posts, helpful articles, news, important information, accomplishments, events, and more with other manufacturers and supporters from throughout the country.
Are you interested in hosting a #USAMfgHour chat? Contact organizers @DanBiggerUsaMfg, @DCSCinc, @SocialSMktg and @Radwell_Intl