One of the most important parts of marketing is understanding your customers. One of the best ways to practice this is creating a buyer persona. In this USA Manufacturing Hour, on Twitter, host, Kelley Plats from NACL, led a discussion on some of the steps that should go into creating a buyer persona for your brand, and the importance of this practice.
Ice Breaker
The chat kicked off with an ice breaker. Participants shared what marketing campaign has "spoken" to them lately.
Ruby Rusine from Social Success Marketing said, "Hmm... UGC on Taylor Swift's Eras Tour... And her remakes of her old albums. Any Swifties here?"
Host Plats replied, "Absolute Genius! Not a Swiftie, but I have mad respect for her and her team!"
Felix P. Nater from Nater Associates said, "Great question, Kelley. Believe it or not, it is back to email."
Host Plats replied, "Amazing! Not something you would think with how prevalent social media campaigns are. Great to know that emails still have impact!"
Chris Giglio from Rovere Media said, "I don't know if it was planned or not but how could you miss the viral Barbenheimer campaign. Whoever was behind that or decided to capitalize on the sensation was brilliant."
Host Plats replied, "Right?! It was brilliant! An excellent example of the power of meme culture!"
Brett Kramer from FreightPOP said, "I think the Red Hot Chili Peppers have been absolutely killing it with promoting their recent albums and tours (along with their merchandise!). Their marketing team is doing a great job!
Nigel Packer from Pelatis Online said, "I have rarely seen an advertisement that has spoken to me. When I see a new advertisement I analyse it Looking for the intent and how they represent their target audience. Many are focusing on subjects that will not influence their main customer bases."
Gina Tabasso said, "Honestly, the last one that moved me was the Toyota Winter Olympics ad featuring an orchestral version of "Nothing Else Matters" and the Apple iPad commercial of Robin Williams' reading Walt Whitman."
Host, Plats said, "Barbie Movie! I felt that they were looking into my mind while marketing the movie!"
What is Buyer Persona?
Next, participants shared what a Buyer Persona is.
Giglio said, "Basically all of the small details about your target audience that you use when creating campaigns. Without this info you won't get very far!"
Host Plats replied, "The details are very important! Knowing things about your target is essential. The persona takes it just one baby step further :D"
Pavel Stepanov from VirtuDesk said, "It's a representation of an ideal customer based on market research and real customer data."
Host Plats replied, "You got it!"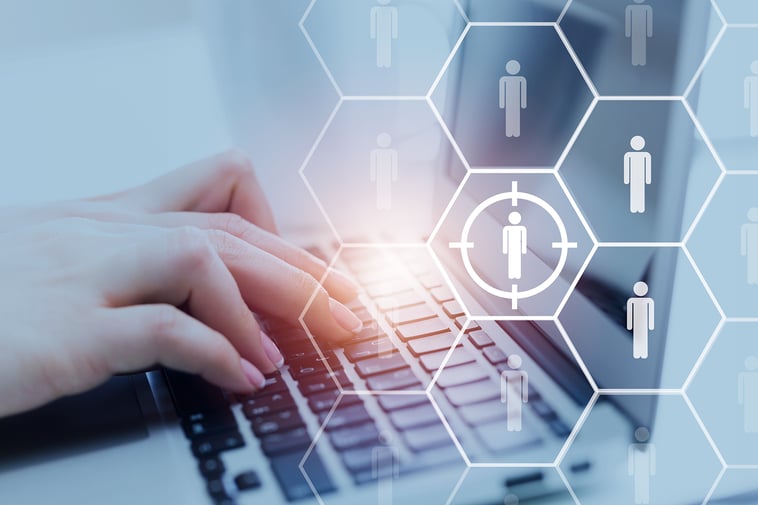 Rusine said, "A buyer persona is a semi-fictional representation of your ideal customer, based on data and research about your existing or desired customers."
Stepanov added, "For me, it's a tool used in marketing and sales to better understand and target specific segments of a company's target audience."
Packer said, "A buyer persona is a living document collating the pertinent, anonymised information of a target group of customers. It should contain details of the customer group personifying a typical member of the group. Details about their likes and dislike, work ethic, backstory and type of technology they use. It should also contain details of the social media activities and platforms they use, for work and leisure."
Host, Plats said, "Representations of your idea customers based on data and research. They help you focus more on qualitied prospects, developing products, and help form a more aligned message across and organization."
The Importance
Participants then discussed why Buyer Personas are important.
Kramer said, "Buyer personas are important because they allow businesses to see a clearer representation of who their customers are. They can then figure out how to better serve them and make their products even more appealing!"
Host, Plats said, "Absolutely! Giving clarity to your target makes everything so much easier!"
Stepanov said, "It helps you tailor your marketing messages and content to resonate with your audience segments."
Rusine said, "They help us focus our marketing efforts, create effective content, and measure our ROI. And more..."
Packer said, "A buyer persona helps the creative team focus on the message that will engage the target customer group. By understanding the customer and recording the details in a pesona document, the whole team can work with the uniform information they need to create focused campaigns."
Rusine agreed, "Great answer, Nigel!"
Stepanov added, "They are important because knowing your audience allows you to make informed decisions about where to focus marketing efforts and allocate your resources."
Tabasso said, "to identify your decision makers and where they live/play (psychographic, geographic, demographic, etc.)"
Nater said, "Importance ties into understanding persona because it helps me focus on what I know about the Client and their issues. The knowledge helps to build stronger working relationships and providing my services in alignment with their needs."
Host, Plats said, "They help you understand your customers better!"
Building a Buyer Persona
The chat then discussed how they gather information to build Buyer Personas.
Stepanov said, "You can use your customer base, conduct surveys, leverage social media, and review customer feedback."
Rusine agreed, "This is a great strategy for increasing customer engagement and understanding customer needs."
Rusine then said, "Talk to your customers/clients. Analyze data. Look at your competition. Do industry research."
Packer said, "Apart from data analysis be sure to involve any member of the company who is customer facing, not just the sales team or marketing. Receptionist, delivery drivers, those who meet/speak to customers will have insights that are often missed by the sales team."
Kirsten Austin from DCSC Inc. agreed, "That's so true Nigel. Also, be kind to everyone always. Somehow it comes back when and where you least expect it."
Stepanov added, "We usually conduct surveys and review our customers' feedback."
Giglio said, "Detailed research, surveys, and interviews. In order to define your ideal customer, you've got to put the work in."
Host, Plats said, "Find your favorite customer(s) and use market research and insights to gather information. You can use surveys, interviews, and industry data."
"Negative" Buyer Persona
Next, participants were asked "What use is a "negative" Buyer Persona?"
Rusine said, "Helps you avoid wasting time and resources on leads that are unlikely to convert."
Stepanov said, "It helps you clean out your potential leads and avoid wasting resources on individuals who are unlikely to convert into customers."
Rusine replied, "True! Saves you a good amount of time, too."
Stepanov added, "When you know who is not a good fit for your business, you can fine-tune your messaging and content to better resonate with the right audience."
Kramer said, "A negative buyer persona can help companies better understand what they are NOT looking for in a customer. This allows the company to shift their time and resources to their more ideal customers, and they can identify a poor match right off the bat."
Packer said, "I have helped a number of clients create a negative persona. Mine is called "Richard", he wastes time and resources and never buys. Every company has a Richard!"
Austin replied, "OMG I still end up spending too much time with Richard at times. What a waste!"
Nater said, "Knowledge of where they stand allows buyer to develop selling approaches. Identification of Persona interest permits me to develop a presentation that aligns with their culture and their philosophy."
Host, Plats said, "It helps you isolate the type of customers you don't want and helps you identify and not target them."
Using Buyer Personas
Participants then shared how marketers & business development can use Buyer Personas.
Stepanov said, "Marketers can utilize this to choose the most effective communication channels and formats for each persona. If one persona is more active on social media, while another prefers email newsletters, marketers can adjust their strategies accordingly."
Host, Plats replied, "Being able to make adjustments is key!"
Rusine said, "Creating targeted marketing campaigns; Develop more relevant products and services; Improve sales conversations... and more..."
Packer said, "To determine the message, platform and media to be used in the campaign."
Stepanov added, "They can use it for content marketing, product development, lead nurturing, sales alignment, and service improvement."
Host, Plats said, "Personalize marketing and specially target messages."
Learn More
The chat then shed where you can learn more about Buyer Personas.
Rusine said, "There are many places to go for this. We have a few blogs about B2B Buyer personas. (Please allow us a shameless plug...) Here's one: https://www.socialsuccessmarketing.com/buyer-personas-how-to-create-a-winning-b2b-buyer-persona/.
Packer said, "Ask for Kelley. Tell them Nigel sent you."
Stepanov said, "Following @HubSpot, @socialmedia2day, and other social media influencers. We usually read their online articles, and blogs, and have subscribed to their newsletters."
Host, Plats said, "Hubspot!"
Bonus
To wrap up, participants shared the name of their buyer persona if they have one.
Packer said, "I have created many with clients. I let them choose names as they often represent a current leading customers in the different groupings. The activity in creating Personas is often lubricated with a few bottles of wine."
Austin said, "Not for a buyer but when we implement new technology, we want it to be successful. So, we try and make sure there are no "Negative Nancy's" trying to sabotage the project. Bonus (Similar to Debbie Downers)."
Host, Plats said, "Betsy Buyer, gotta love Betsy!"
********
About #USAMfgHour
Anyone who champions U.S. manufacturing can join in on a new conversation each week on Twitter using the hashtag #USAMfgHour. The chat starts at 11 a.m. Pacific Standard Time/2 p.m. Eastern. Share positive blog posts, helpful articles, news, important information, accomplishments, events, and more with other manufacturers and supporters from throughout the country.
Are you interested in hosting a #USAMfgHour chat? Contact organizers @DCSCinc, @SocialSMktg and @Radwell_Intl
To learn more about how Radwell can help your operation